(ATF) The son of a Korean pastor, Bill Hwang came to the United States when he was a child. He went on to do business degrees at the University of California and Carnegie Mellon.
Hwang learnt the stock investment game at Tiger Management, a pioneering hedge fund run by billionaire Julian Robertson that was one of the biggest in the world in the 1990s.
In 2000, Robertson gave investors back their money and put his earnings into funds run by his proteges. The following year, Hwang launched his own hedge fund, Tiger Asia Management, with help from his mentor, and became one of the 'Tiger Cubs'.
Specialising in Asian securities, Tiger Asia grew quickly and within six years had more than $8 billion in assets under management. It generated high returns, but shortly after there were problems – investment losses and regulatory issues in Hong Kong and the US that forced the firm to shut down.
In late 2012, Hwang pleaded guilty to wire fraud in a case brought by federal prosecutors in New Jersey that related to illegal trading of Chinese bank stocks. He was also forced to pay a fine of $44 million to settle a separate case of insider trading lodged by the US Securities and Exchange Commission.
In 2013, Hwang turned the firm into a family office, named Archegos Capital Management. These are usually little regulated and created to manage the wealth of private citizens and their families.
Hwang had, by various accounts, rebuilt his fortune, and put hundreds of millions of dollars into his charity, the Grace and Mercy Foundation, which "supports the poor and oppressed". The Korean stock trader was known for his interviews on YouTube, in which he outlines his faith-based investment strategy.
"When we create good companies through the capitalism that God has allowed, it enhances people's lives."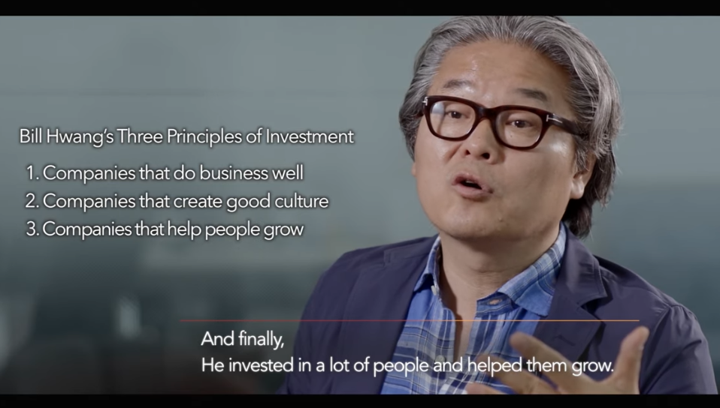 Sources who spoke to Reuters said Archegos had assets up to $10 billion, before things began to hit the fan last week.
Archegos' problems started when a disappointing stock sale by media giant ViacomCBS triggered devastating bank margin calls for the fund, three sources told Reuters on Monday. Shares in ViacomCBS fell 23% last Wednesday after the media company sold shares at a price which diluted its value. 
Regulators in the United States, UK, Switzerland and Japan have said they are all closely monitoring developments. Archegos was alleged to have defaulted on margin calls and triggered a fire sale of stocks.
Global lenders may lose more than $6 billion, sources familiar with trades involving the US investment firm have said.
Credit Suisse and Japan's Nomura are set to bear the brunt of this, according to statements from the banks and sources. One source close to the Swiss lender told Reuters its losses could be as high as $4 billion. But the bank has declined to comment on the size of losses.
Hwang is yet to speak about the crisis, but remarks in his YouTube videos suggest he will be taking this setback in a philosophical way, perhaps seeing it as God's will.
Karen Kessler, a spokesperson for Archegos, said in an email to Reuters: "This is a challenging time for the family office…our partners and employees. All plans are being discussed as Mr Hwang and the team determine the best path forward."
Colleagues have described Hwang as a hard-working and smart investor, who is willing to make big bets.
"Bill Hwang… runs a very concentrated, highly leveraged book," said Thomas Hayes, chairman of Great Hill Capital LLC in New York.
The exact financial cost to Hwang, who is in his mid-50s, of the recent turmoil is unclear. But just a glimpse at his YouTube interviews, show that Hwang will be studying the Bible, as he has before, in times of stress. 
With reporting by Reuters
ALSO SEE: