Hong Kong's Airport Authority will issue a four-tranche US dollar bond to help raise funds for its third runway, a term sheet showed on Wednesday.
It is hoping to raise $4 billion through a five-year green bond tranche, as well as 10-, 30- and 40-year paper, the term sheet showed. All bonds are denominated in US dollars.
The airport authority declined to comment when contacted by Reuters.
The initial price guidance is set at US Treasuries plus 80 basis points for the 5-year tranche, 110 basis points for the 10-year, 145 basis points for the 30-year and 170 basis points for the 40-year paper, according to the term sheet.
The guidance was significantly wider than in January last year when the airport raised $1.5 billion in 10- and 30-year tranches.
Final pricing is due to be set later on Wednesday, the term sheet said.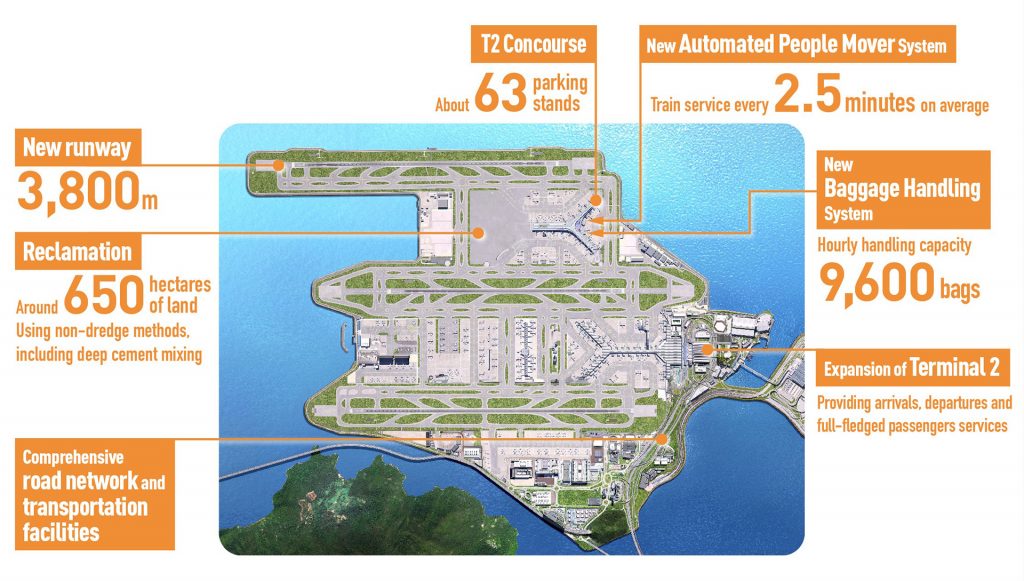 Test of Investor Sentiment
The deal will be a major test of investor sentiment towards Hong Kong's airport which has been hit by a huge number of flight bans and cancellations due to the city's ongoing pandemic restrictions.
Hong Kong has largely isolated itself from the world, hoping in turn to open the border with mainland China for a limited number of business travellers.
The third runway project "is almost equal to building a new airport next to the existing one", the authority has said.
It involves reclaiming about 650 hectares of land, expanding Terminal 2 and building a new concourse and apron, as well as building a new 3,800-metre runway and supporting taxiway systems. The existing north runway will also be reconfigured.
On Monday, the authority issued its inaugural Sustainable Finance Framework (SFF). The SFF sets out how it intends to enter into sustainable finance transactions to fund projects that will deliver environmental and/or social benefits.
They would support its "objective to become the world's greenest airport", the authority said. Transactions would include bonds, loans and other forms of debt financing to support sustainable development.
Reuters with additional editing by George Russell
READ MORE:
WATCH MORE: