(ATF) Telecom gear maker Huawei Technologies, under pressure from the US government, said chip stockpiles are sufficient for its B2B products but there are constraints on those for its consumer products division.
The world's biggest smartphone and telecom equipment maker has been dealt a blow by US sanctions which have restricted its access to American technology and crimped its ability to sell products in the world's biggest economy.
Chairman Guo Ping admitted these sanctions are hurting and was quoted in the media on Wednesday as saying it had "brought great challenges to our production and operations".
"We hope the US government can reconsider its policy and if the US government allows it, we are still willing to buy products from US companies," Guo said on the sidelines of a conference.  
A Huawei spokesman said the inventory levels were at the moment enough although the challenges were on account of the sheer size differences between the two markets.
"We have sufficient chip inventory in the B2B segment, which are used in products such as cloud computing and 5G base stations. In the consumer market, supply is more challenging," said a Huawei spokesman in response to an Asia Times Financial query.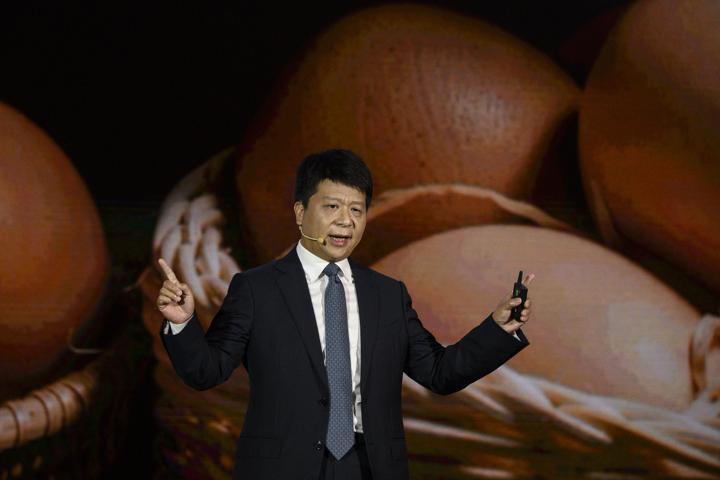 Huawei chairman Guo Ping admitted sanctions are hurting. 
While Huawei has not indicated its inventory levels, analysts say at the current stock levels the company will be able to meet its production schedule in 2020 only and there will be challenges in 2021.
"To show the scale of the difference between the B2B and consumer markets, Huawei sold 240 million smartphones globally in 2019, while there are around four million 4G base stations installed globally," the spokesman said.
In November, the US Commerce Department approved select American suppliers to continue providing certain general-purpose chips to Huawei that could only be used in consumer products.
Since then AMD, a leading chip maker in the US, disclosed at the Deutsche Bank Technology Conference that the company had obtained an export license to supply Huawei. And on Tuesday Intel said it had received licences from authorities to continue supplying certain products too.
"The Semiconductor Association has been lobbying Washington DC to obtain export licences for general purpose chips that are mainly useful in consumer products, with the US Department of Commerce stating that their position on export licences is usually one of rejection," said Everbright Sun Hung Kai in a research note.
"We do not think these licence extensions signal a softening of stance. The battleground for the US and China is not in general purpose chips used in consumer products, but for high-end chips used in advance processing that can allow China to steal a march in the tech arms race, but is reliant on foreign technology to do so. This is particularly the case for 5G network related chips."
The battle lines are drawn between the world's two biggest economies – and the conflict that began on the trade front has spilled over into technology and financial services.