India is working to strengthen a rupee-rouble trade agreement to enable it to continue trading with Russia amid Western sanctions.
The goal is to keep trade with Russia humming in products that aren't sanctioned by the US, such as oil, agricultural commodities, pharmaceuticals, and fertilisers, said Ajay Sahai, head of the Federation of Indian Export Organisations (FIEO), a trade promotion organisation set up by the Ministry of Commerce.
To accomplish that aim it is striving to build an alternative payment system to SWIFT, the international settlement system for banks that's now largely cut Russia off from the rest of the world.
"We have explained the need for more rupee-rouble bilateral trade and we believe the ministry officials are seriously considering our proposals," said Sahai.
New Test For India
Should such an arrangement prove effective, it may be a new test of the West's tolerance of India's non-aligned status amid the most severe sanctions ever imposed on a nation. The risk for India is that it triggers a backlash from Western nations doing everything they can to punish Russia for its invasion of Ukraine.
Just how sensitive such an arrangement may become was highlighted on Monday by the news that India is considering taking up a Russian offer to buy its crude oil and other commodities at discounted prices with payment via a rupee-rouble transaction.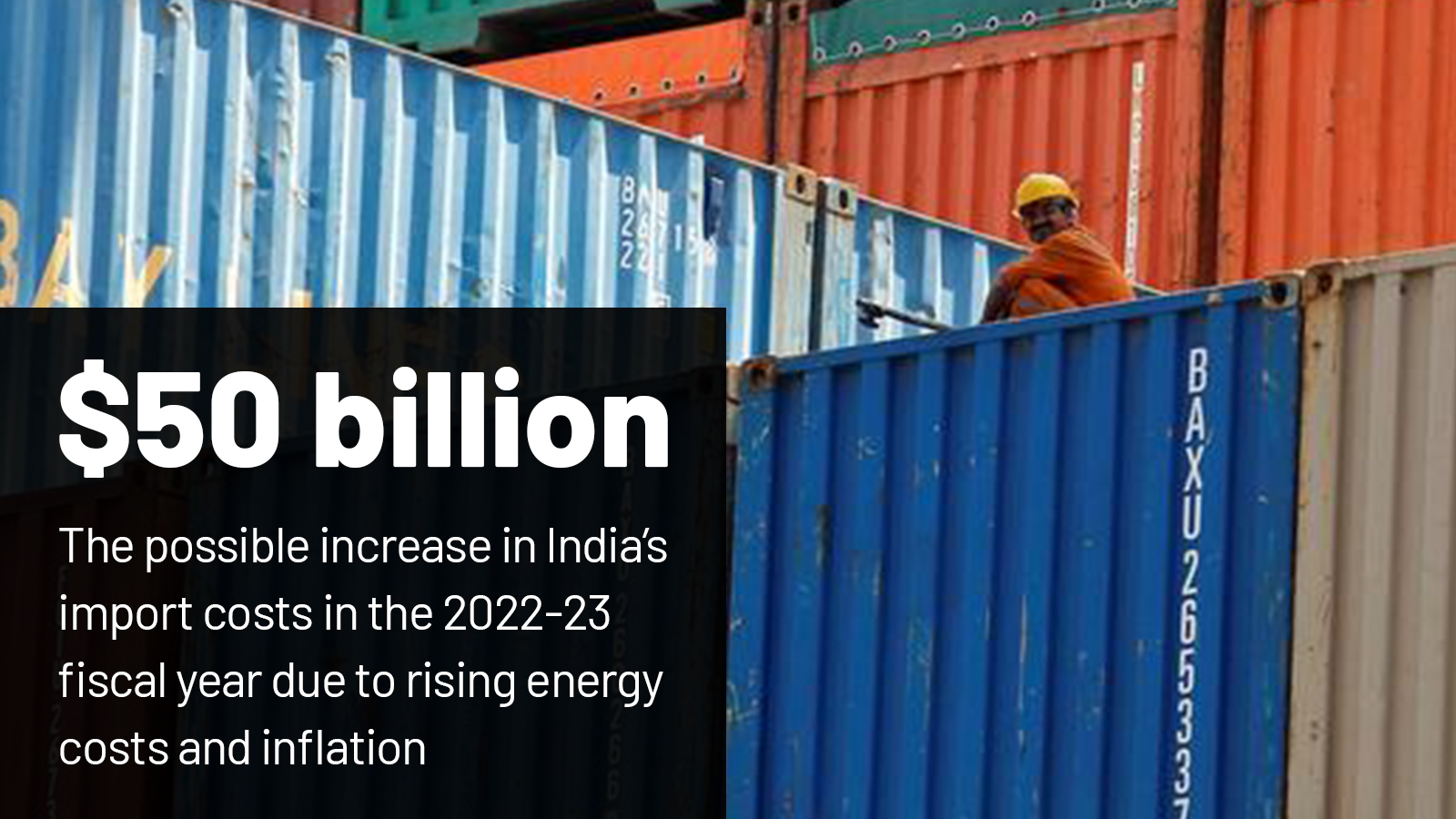 "Russia is offering oil and other commodities at a heavy discount," said an Indian official. "We will be happy to take that. We have some issues like tanker, insurance cover and oil blends to be resolved. Once we have that we will take the discount offer.''
White House press secretary Jen Psaki on Wednesday said buying such oil would not be violating US sanctions. But she said that a nation "should think about where you want to stand when the history books are written" and added that "support for the Russian leadership is support for an invasion that obviously is having a devastating impact."
India has not condemned Russia's invasion of Ukraine and abstained from voting at the United Nations on the issue. The two countries reported bilateral trade of $12.1 billion last year, according to FIEO. India's exports to Russia accounted for $3.3 billion while it imported $8.8 billion of Russian products. India exported an additional $1.5 billion of goods to Commonwealth of Independent States countries, most of which were routed through Russia.
India is the world's third-largest oil consumer and imports about 80% of its oil. Only about 2-3% is bought from Russia.
Rupee-Rouble Trade Rooted in History
Rupee-rouble trade is rooted in the history of the two nations. There was a similar arrangement from the 1960s until 2005, when it was discontinued due to a massive imbalance in Russia's favour, with Russia exporting significantly more than India.
After the government of Prime Minister Narendra Modi took office in 2014, trade in the rupee-rouble account has progressively expanded as a result of the new government's reinvigorated efforts. In 2018, India agreed to import military weapons from Russia via the rupee-rouble trade arrangement.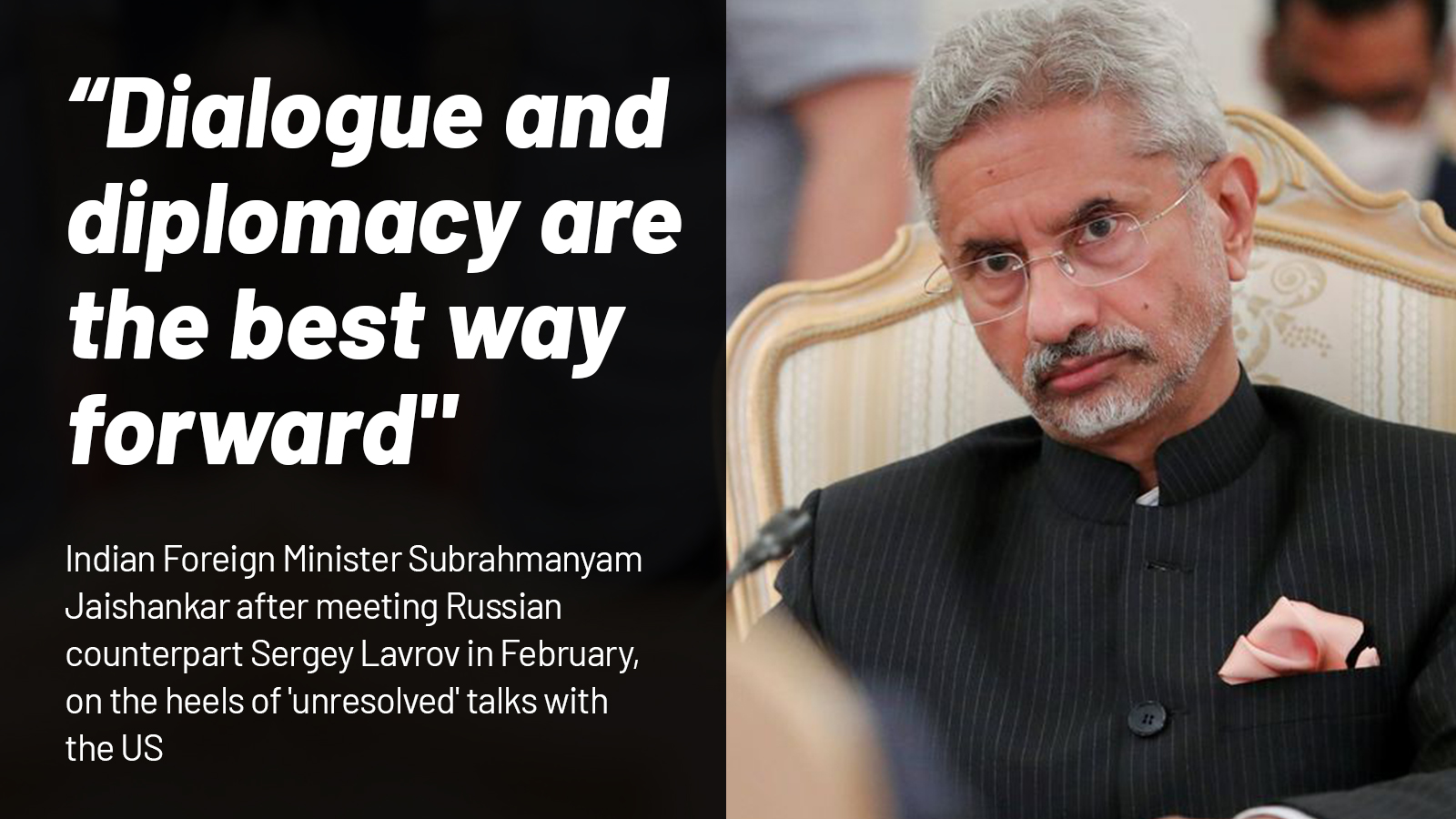 How the West will react to stepped-up rupee-rouble trade now is hard to gauge, says Kapil Kaul, National President of the Indo-American Chamber of Commerce in Mumbai.
Facilitating trade won't be easy in the circumstances anyway, he says. The rouble isn't freely convertible and the rupee is only partially convertible.
India is attempting to establish an alternative payment system by choosing Indian banks – most likely the State Bank of India and UCO Bank – in which Russia may deposit roubles and India can deposit rupees, the Mint newspaper reported. The exchange rate would then be decided by tying it to an international currency, like the dollar, it said.
Also on AF:
India May Buy Discounted Russian Oil, Officials Say
China Keen to Avoid Sanctions Over 'Russian War': Wang Yi
US Warns China Against Helping Russia as Sanctions Mount