(ATF) Experts have called for a comprehensive rewrite of India's e-commerce laws – as new reports suggest that Amazon may not be playing by the rule book, and many Indian retailers allege that Amazon India and Walmart-owned Flipkart are harming their businesses by flouting local regulations.
The goals, analysts say, should not only be to make India an easy place for foreign players to do business, but should also allow local players to thrive.
The absence of comprehensive regulations and regular introduction of new rules are hindering the sector's growth, they say, as well as making it difficult for many e-commerce players to follow Indian laws.
Early last week Reuters raised a storm in the country's e-tailing space when it reported that based on internal documents dated between 2012 and 2019, Amazon has played a cat-and-mouse game with India's government, adjusting its corporate structures each time the government imposed new restrictions aimed at protecting small traders.
The report said that the US e-commerce giant favoured big sellers on its India platform – and used them to manoeuvre around rules meant to protect the country's small retailers from getting crushed. It said some 35 of Amazon's more than 400,000 sellers in India – back in 2019 – accounted for around two-thirds of its online sales. And just two of them accounted for around 35% of the platform's sales revenue in early 2019.
The report also revealed how Amazon was using a secret strategy to dodge India's regulators and help the small group sellers prosper with discounted fees, and using them to avoid regulations. Indian traders, both brick-and-mortar and smaller online sellers, have long alleged that Amazon's platform largely benefits a tiny number of big sellers and that the American giant engages in predatory pricing.
Amazon has always rejected these allegations and said it complied with Indian law, which stipulates that an e-commerce platform can only connect sellers to buyers for a fee, unlike in the US, where Amazon can both act as middleman and sell goods directly to consumers.
"The story is unsubstantiated, incomplete, factually incorrect," said Amit Agarwal, global senior vice-president and country leader for Amazon India, in a letter addressed to the employees following the reports. "Amazon has always been and remains compliant with all Indian laws."
He added: "We haven't seen the documents and Reuters hasn't shared provenance to confirm veracity – the details are likely supplied with malicious intent to create sensation and discredit us."
INCREMENTAL APPROACH TO LAWS
While this report has raised a renewed cry by Indian retailers for a ban on Amazon and has also pushed the Ministry of Commerce to launch an investigation, some say the imbroglio is not a reflection of Amazon's impropriety but a reflection of India's incremental approach to policies around e-commerce.
"The crux of the problems is that India always lacked a comprehensive policy towards e-commerce. India has been playing a catch-up game with the gradual evolution of e-commerce," Ankur Bisen, senior vice president of retail and consumer products consultant firm Technopak, told Asia Times Financial. "The structure has been refined so frequently in the past that it would be unfair to blame any players for the faults," he said.
Indeed, when Amazon decided to enter the Indian e-commerce market back in 2013 with a $2 billion investment, there was no specific e-commerce policy in India. The sector was regulated primarily by the country's foreign direct investment policy and other Indian laws that applied to any online business.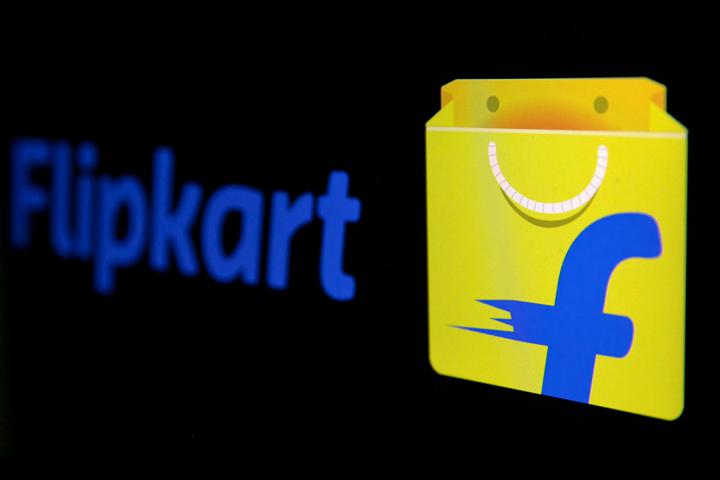 These included the Indian Contract Act 1872, the Copyright Act 1957 and the Trademark Act 1999, the various federal and state Shops and Establishments Acts, as well as the Information Technology Act 2000.
The first set of e-commerce rules – that set out Prime Minister Narendra Modi's e-commerce policy – was issued in late December 2018 and barred e-tailers from selling products from companies in which they have an equity stake, or entering into exclusive agreements with sellers.
That policy was seen by foreign retailers as aimed at winning the support of small Indian traders, who had long complained they were losing business due to the steep discounts offered by foreign e-commerce giants "The action appears in every respect … intended to placate Indian companies and local traders," the US retailing giant Walmart, which owns India's Flipkart, said at that time.
As a consequence of that policy, Amazon along with scores of local resellers on its platform, had to remove thousands of products from its Indian website as they struggled to comply with the new policy. Amazon.in and Flipkart were also forced to rework some of its vendor relationships, sources said.
ACCOUNTABILITY AND TRANSPARENCY
In a second round of rule-making, the government in July last year announced a slew of new e-commerce regulations. This was part of an updated consumer protection law that aims to make online retailers more accountable and their businesses more transparent.
The new rules, applicable to all e-retailers in India or abroad and offering products and services to Indian consumers, mandated display of the total price, details about returns, refunds, exchange, warranty and guarantee, delivery and shipment, and any other information that may be required by consumers to make informed decisions.
According to Walmart, this frequent changing of rules not only hinders international business following major investments, it also impacts India's foreign investment goals and adds unnecessary pressure to trade discussions.
India has also proposed a new draft policy that wants to further restrict online retailers by calling for data to be stored locally and for more data centres and server farms to be located within the country. These moves, experts say, could boost Indian e-retailers and high-tech companies at the expense of foreign competitors, who would see their costs rise.
"The problem is in the absence of a comprehensive policy, all players are trying to work around the ever-changing rules and laws and that is resulting in myriad complications for foreign e-commerce players like Amazon," Alvis Lazarus, chief executive of the supply chain and management consulting firm Hesol Consulting, told ATF. "Given the current complexities, it is unfair to blame Amazon on any ground of dodging local regulations."
Lazarus urged a rewrite of digital retailing regulations. "At a time when India is moving toward global norms for e-commerce business activities, the environment needs a comprehensive set of laws that allows foreign investors to thrive but does not hurt homegrown start-ups and talent, and does not lead to dumping," he said.
Additional reporting by Reuters
ALSO SEE: