(AF) India auto giant Tata Motors announced on Tuesday that it has signed a "binding" deal with TPG Rise Climate in which TPG, along with its co-investor ADQ – Abu Dhabi's largest offshore investment company – will invest in a new EV subsidiary of Tata.
The investment will be in the form of a $1 billion subscription in compulsory convertible instruments that in future will convert into an 11% to 15% stake in Tata Motors' new EV business.
This fund infusion by TPG-ADQ will also transform TML's new subsidiary into a company with a valuation of up to $9.1 bn.
Also on AF: Six Reasons Behind India's Coal Crisis
"Tata Motors has been a significant player in the country's EV segment by creating mainstream electric cars and providing traction in the passenger car segment," said Ravi Bhatia, president and director at Mumbai-based JATO Dynamics India, an automotive business intelligence company. "While India has seen significant traction in the electric two and three-wheeler spaces, that momentum in the passenger car is missing – this segment is still in a slow lane."
What makes this investment more interesting, he added, is that Tata, currently the largest e-car maker in India, has established a separate division for it and is exploring introducing a range of EV cars in India.
"The new company shall leverage all existing investments and capabilities of Tata Motors Ltd and will channelise the future investments into electric vehicles, dedicated BEV platforms, advanced automotive technologies and catalyse investments in charging infrastructure and battery technologies," the TML announcement said.
It added that over the next five years, the new company will create a portfolio of 10 EVs and, in association with Tata Power, will also catalyse the creation of a widespread charging infrastructure to facilitate rapid EV adoption in India.
TML has targeted installing up to 50,000 charging stations by 2026 to expand the fast charger network.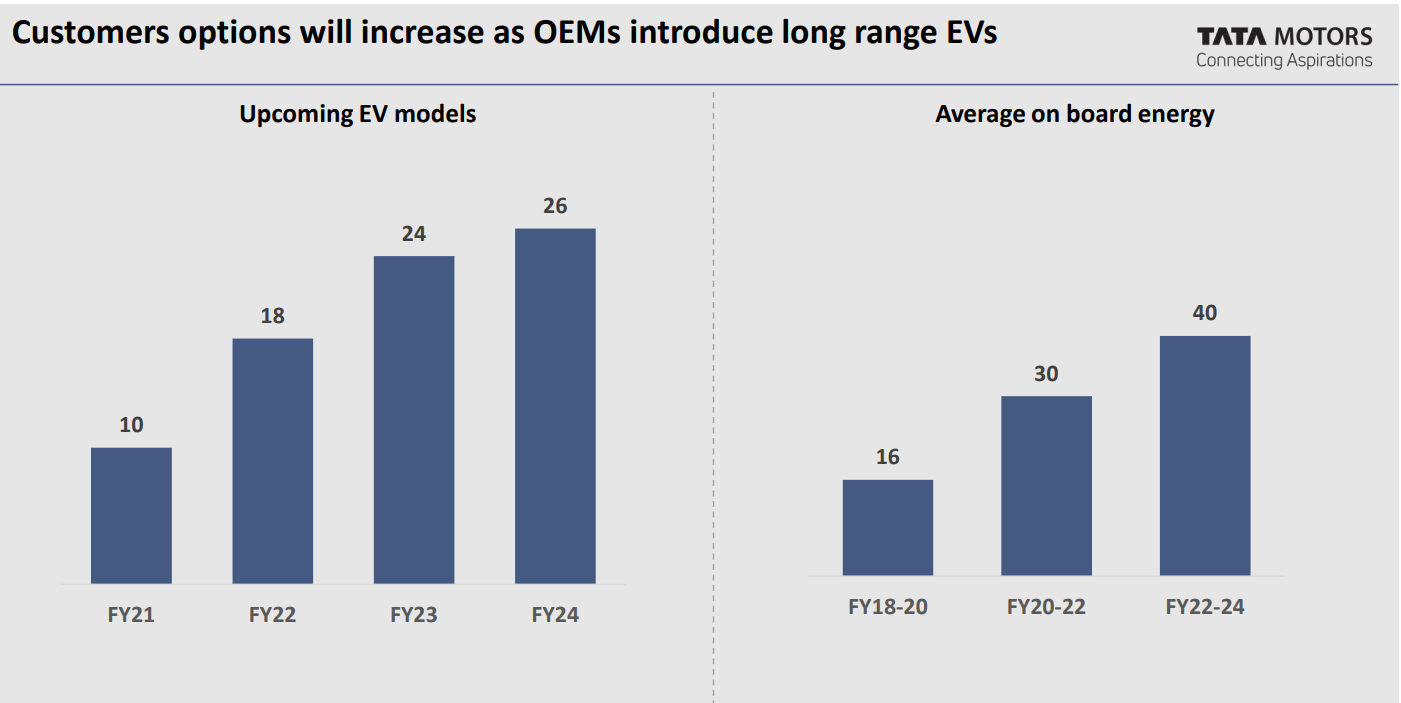 In The Slow Lane
Despite its introduction to the country two decades back with the since-failed e-car model of Reva Electric Car Co, passenger EVs "have been stuck in the slow lane so far," says Bhatia.
The industry attributes the tepid reception for e-cars among Indian buyers to an inadequate charging infrastructure, an inconsistent policy roadmap and a high payback period, among other factors.
Consequently, in October last year, KPMG India projected that while EV penetration by 2030 is likely to reach 25 to 35% for two-wheelers, 65 to 75% for three-wheelers, it will be just 10 to 15% for e-cars.
Owing to the lack of demand for e-cars up until now, local automakers have been slow in jumping onto EV bandwagon – up until now. But now luxury brands like Tesla, Audi, BMW, Jaguar Land Rover and Mercedes-Benz, as well Korea's Kia Motors India, have all announced EV forays into the country.
Twist for Tesla
According to Bhatia, the TPG-ADQ-TML venture also augurs well for the country's fledgling e-car ecosystem.
"We see a lot of signalling between the government and Tesla and it seems that there is a mutual interest in developing the e-car segment. So, I see this providing an interesting twist to those efforts," says Bhatia.
On Friday, Nitin Gadkari India's minister [for roads and highways], in a surprise move, said that his ministry is looking to persuade Tesla to make its vehicles in India.
The government may even consider lowering import duty and offer other incentives to Tesla but for that the EV major would have to invest in setting up a manufacturing facility in the country, he added.
Tesla announced last year that it wanted to start selling its e-cars in India and has already set up offices – and reportedly identified a showroom and a production site as well.
But Musk recently said an India launch was getting stymied by the country's EV import duties which are the "highest in the world by far."
India currently levies 100% tax on imported cars priced over $40,000 and 60% for cars less than $40,000.
Meanwhile, according P Balaji, TML's chief financial officer, EVs in India are expected to witness a definite surge in demand going forward driven by a number of factors such as favourable policies both from the Government and states, an increase in fuel prices and stricter emission norms for internal combustion engines (ICE).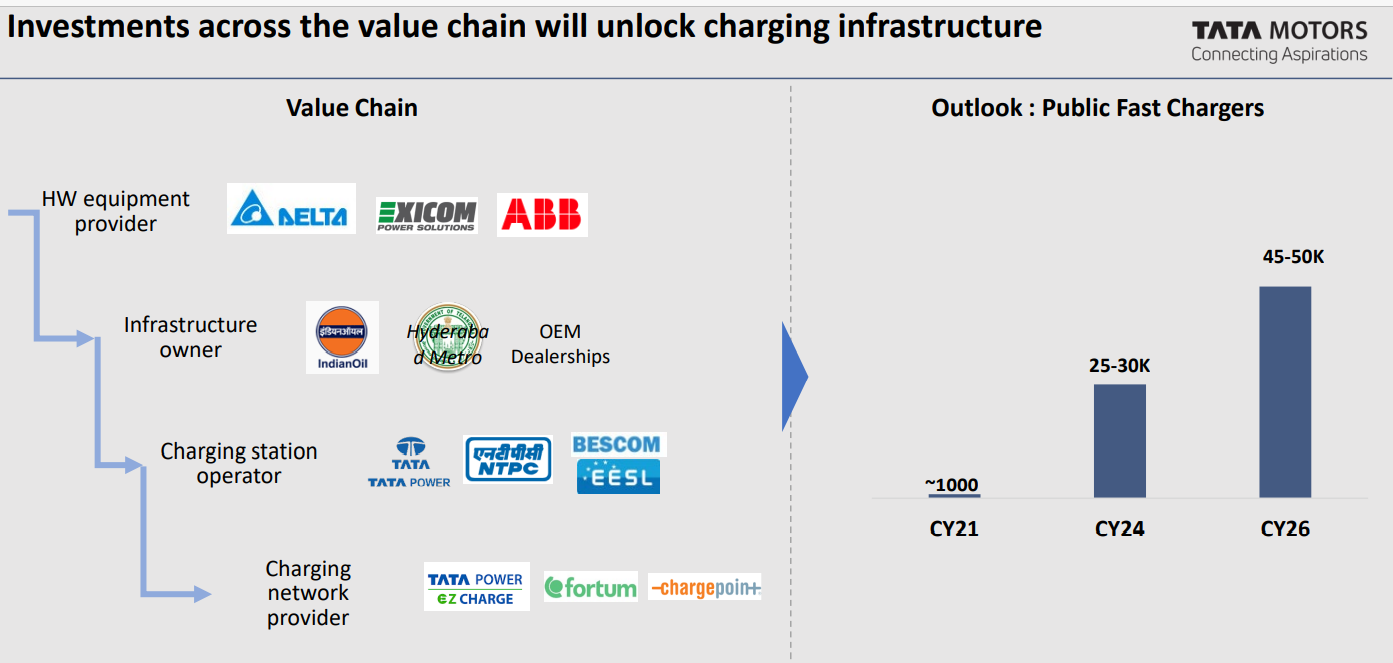 Read more:
On The Charge: The Top EV Battery Firms' Expansion Plans
India's Ola Says Women Will Run World's Largest E-Scooter Factory