The China biotech industry's hopes of gaining easy access to the lucrative US drug market crashed into a new reality on February 10.
That's when a Food and Drug Administration advisory panel voted to recommend a clinical trial in the US for approval of a cancer drug developed in China.
As recently as 2019, the FDA had said it would approve drugs based on China-only trials. But at a five-hour long hearing on February 10, it took a strikingly different position, repeatedly arguing for an additional US trial for Suzhou-based Innovent Biologics' Tyvyt.
"The Chinese biotech industry has to recognize that there will be no easy pathway into the US market," says John Wong, Chairman, Greater China, with the Boston Consulting Group International in Hong Kong "US trials will add considerable cost."
Also on AF: China Insiders in US Sell Early, Avoiding Billions in Losses
Another 25 applications based on trial data from China await review from the FDA, and all are braced for a similar fate to Innovent. The blow for the industry follows rising trade and political tensions between the US and China and came two days after Wuxi Biologics and 33 other Chinese firms were placed on the US government's unverified list.
Being on the list makes it more difficult for the firms to access US technology, and triggered a record 32% slump of Wuxi Biologics' shares in Hong Kong.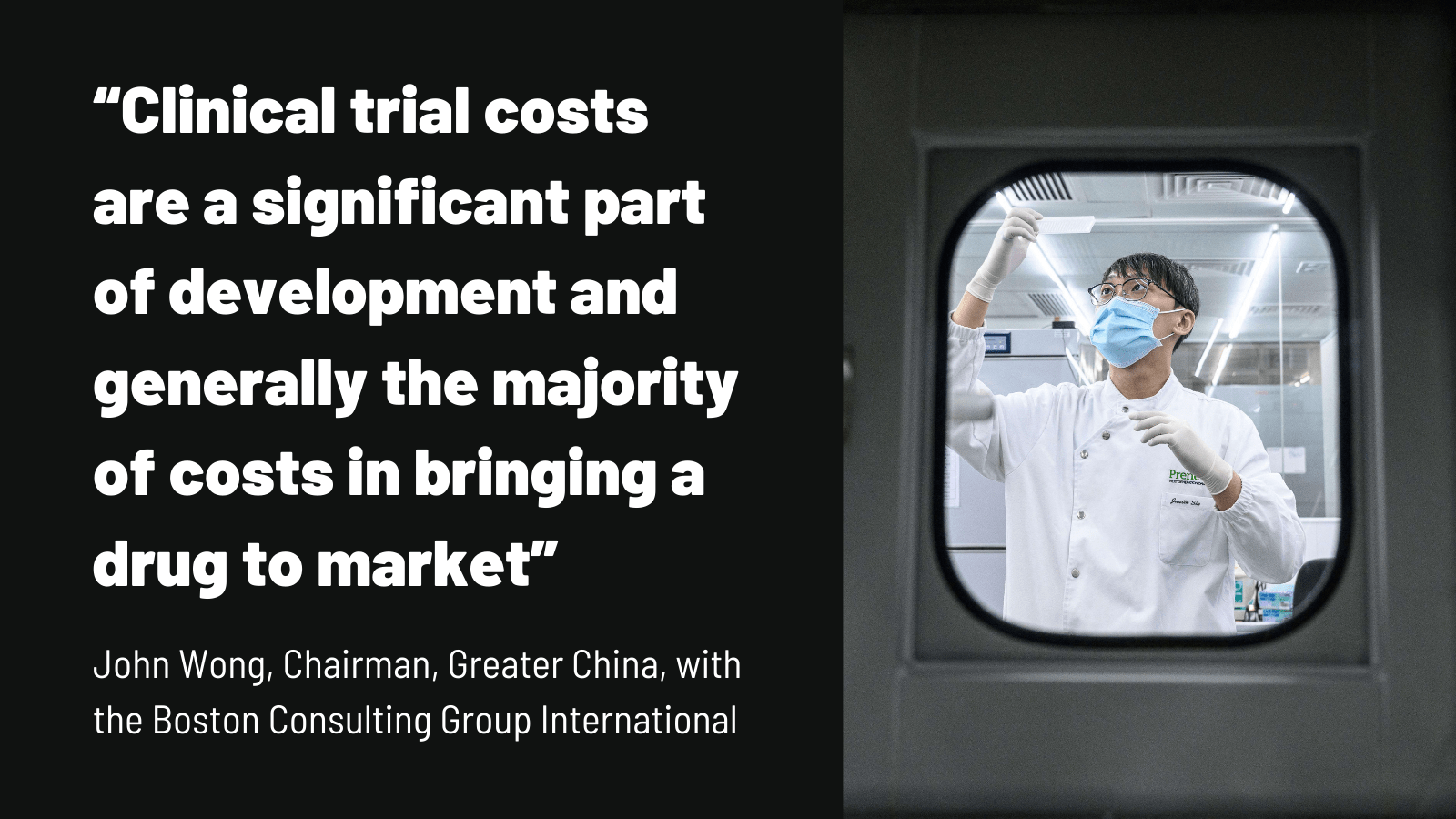 Increased Costs for China Biotech Firms
Adding US trials will increase the cost for China biotech firms by up to five times, and slow down the approvals process.
Things started looking bad for China's designs on the US market a week before the hearing. In an article that appeared in the Lancet medical journal, Dr Richard Pazdur, Director of the US FDA Oncology Center of Excellence, argued against accepting clinical data from China.
That was a complete reversal. He had told a conference in March 2019 that the FDA would approve drugs based solely on clinical data from China. Referencing a trip to China the previous summer, Pazdur said the answer he gave to questions about whether the FDA would accept China trial data was, "Yes, if the data is, quote, 'quality.''
Pazdur had even seemed to invite Chinese companies to launch drugs like Tyvyt in the US to help address high prices, saying "that could be a great thing.''
Two days before the advisory panel hearing, however, he was unapologetic about his shift, telling Stat News that "I have a right to change my mind.''
The FDA followed through with a tough stance against China-only drug trials at the hearing, telling the panel that single country trials are a step backward in achieving the racial diversity that is needed in the US.
"I met him when he visited China [in 2018], and he seemed encouraging," says Bruce Liu, a partner with Simon-Kucher & Partners Management Consulting in Beijing. "Now we are hearing a very different story."
The advisory panel's 14-1 vote recommending a US trial sent Innovent shares down more than 10%.
Jewel in the Crown
It's easy to see why. Global spending on pharmaceutical products has surged, rising to $1.2 trillion in 2020 from $390 billion in 2001. The US is the jewel in the crown, accounting for a whopping 48% of global pharmaceutical sales by value.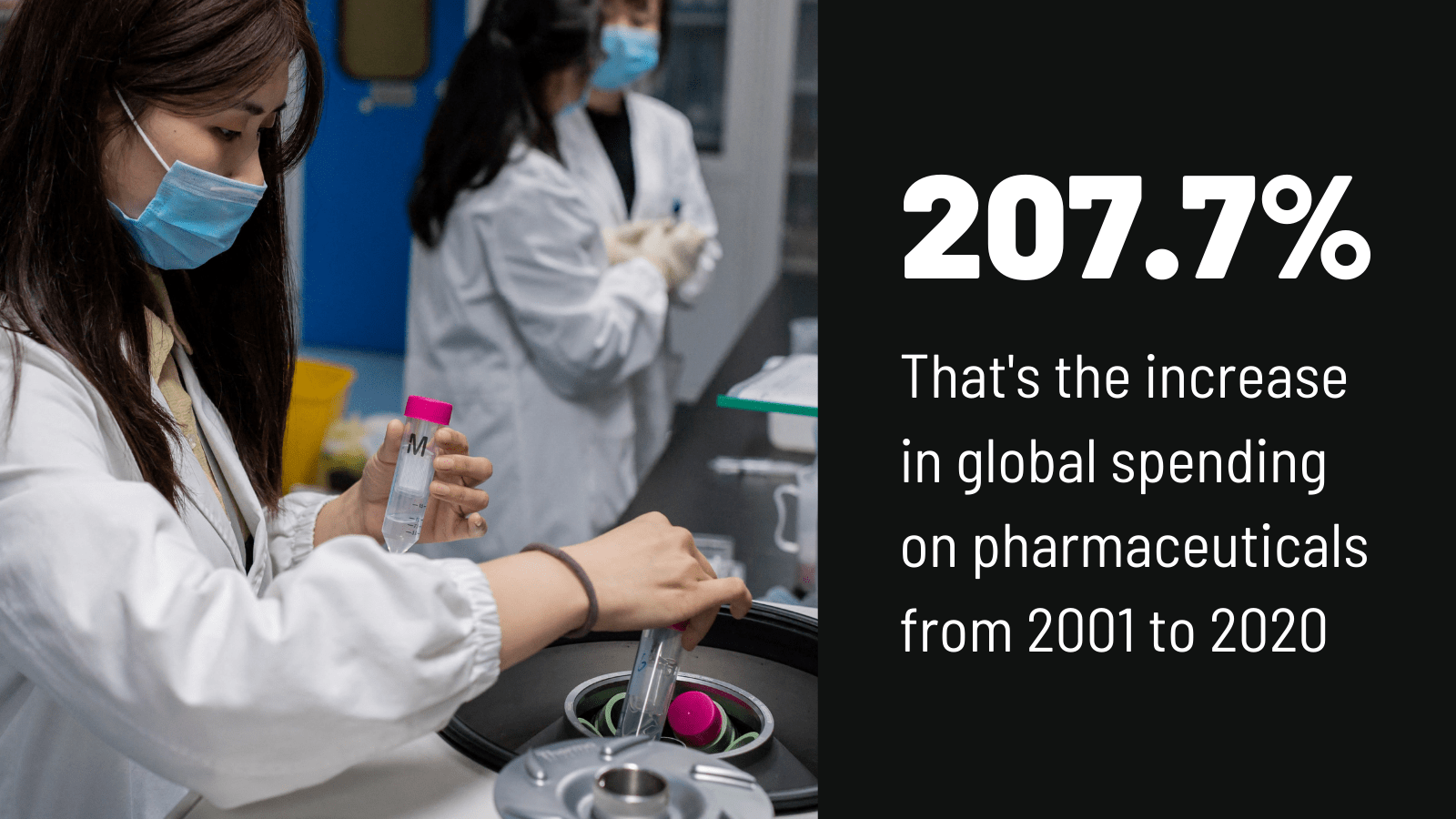 It is one of the few developed countries in the world that imposes virtually no restrictions on price, does not consider price in approving new drugs and allows direct-to-consumer marketing for prescription drugs. Even highly specialized cancer drugs are advertised on television.
By contrast, China accounts for just 8% of the global pharmaceutical market by value, prices are controlled (as they are in virtually every other country) and advertising directly to consumers is not allowed.
The drug in question, Tyvyt, shows how lucrative the US market would be for Chinese companies. Developed in collaboration with US-based Eli Lilly & Co, Innovent said it would sell Tyvyt at around $90,000 per year, a 40% discount to its nearest competitor, Merck's Keytruda, which costs $150,000 per year. In China, Tyvyt sells for just $6,000.
China Biotech Firms Had Hopes Boosted
China's biotech industry had good reasons to believe it could launch products in the US using much cheaper China-only clinical trials. The FDA has historically preferred US-based clinical trials, but in recent years has showed increasing flexibility.
A 2016 FDA report said 78% of all applications filed in 2000 were based on US clinical trials, but by 2014 that fell to just 57%. A 2019 clinical trial analysis by IMS Health and Quintiles concluded that "new drugs and biological products are routinely approved by the US FDA based on clinical trials that were conducted primarily at sites outside the US."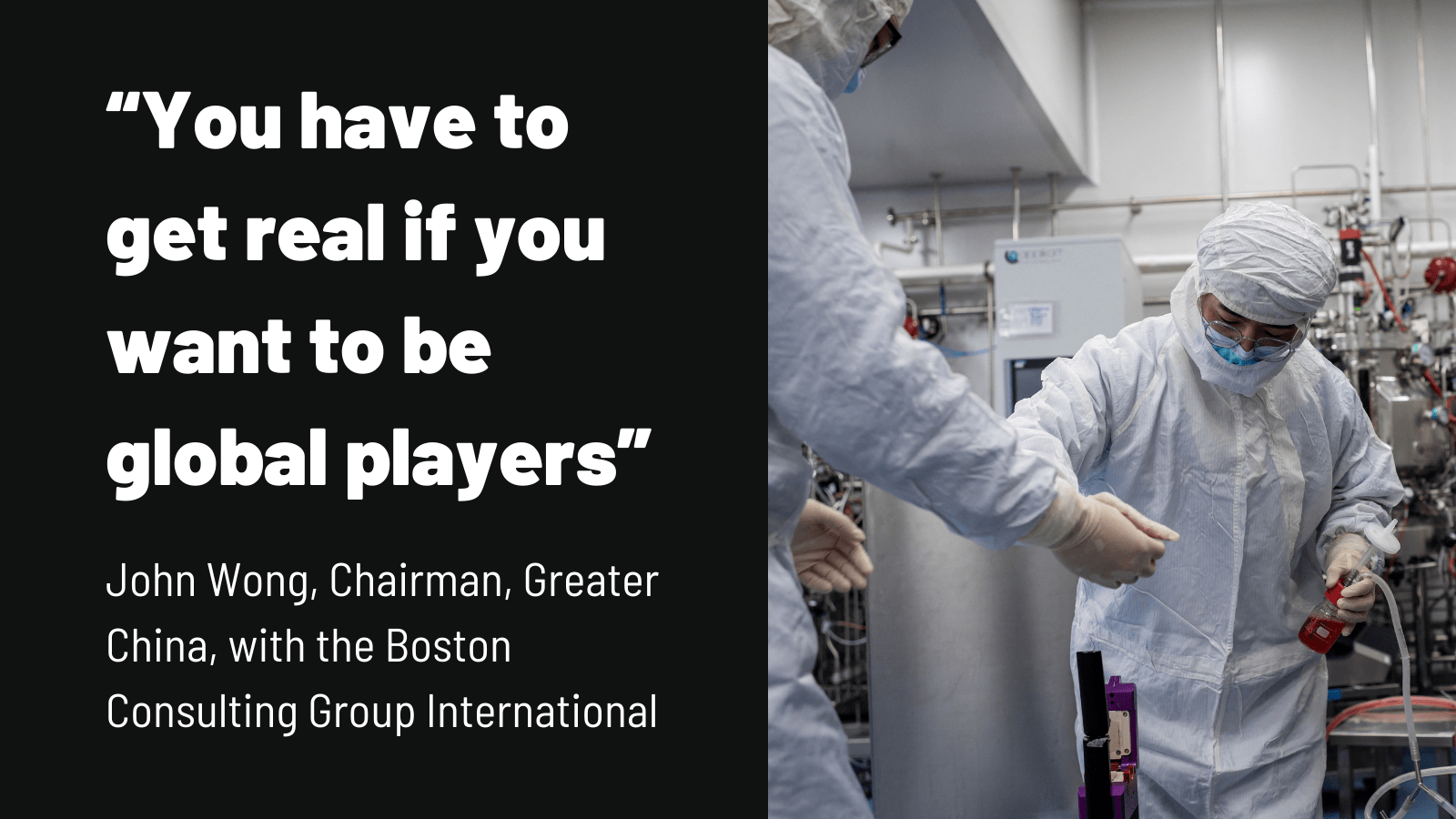 Hopes were further boosted when Beijing-based BeiGene secured approval for Brukinsa, to treat a type of cancer called lymphoma, in late 2019. It's believed this was the first time the FDA approved a drug based on efficacy data predominantly from China.
Silver Lining for China Biotech Industry
If the setback forces Chinese companies to up their game and become even more formidable competitors, there may yet be a silver lining for them.
"You have to get real if you want to be global players," says Wong. "You'll see Chinese companies build out their abilities in the US, you'll see more alliances."
Still, the FDA shift is a major setback.
Clinical trials are cheaper in China and the hospital system, with huge patient populations, makes trial participant recruitment much faster, says Dr Abigail Coplin, assistant professor at Vassar College in New York. Because patients in China tend to be on fewer drugs that could complicate results, it's also easier to gauge drug efficacy, she adds.
"Clinical trial costs are a significant part of development and generally the majority of costs in bringing a drug to market,'' said Wong. "Tyvyt was likely only going to be successful if they were going to come in at a low price. If you raise development costs, that strategy is a lot harder."