The United States has launched legal action against a group of Chinese companies and their executives over the trafficking of fentanyl – a deadly drug that has killed hundreds of thousands of Americans in recent years.
US Attorney General Merrick Garland made the announcement on Tuesday after unsealing indictments and imposing sanctions on dozens of targets.
"We are here today to deliver a message on behalf of the United States government. We know who is responsible for poisoning the American people with fentanyl," Garland told reporters.
"We know that this global fentanyl supply chain, which ends with the deaths of Americans, often starts with chemical companies in China," he said.
"It is critical that the PRC government stops the unchecked flow of precursor chemicals that are coming from China.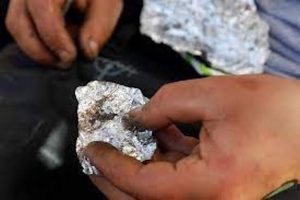 The US Treasury Department said in a statement it imposed sanctions on 28 people and entities involved with the international proliferation of illicit drugs, including a large China-based network. Details of companies involved and some of their executives are named in this press release.
The move marks the latest Chinese targets Washington has hit with sanctions related to fentanyl, as the administration seeks to stem imports of the drug.
The Justice Department also unsealed eight indictments charging eight China-based companies and 12 of their employees with crimes relating to fentanyl and methamphetamine production, distribution of synthetic opioids, and sales resulting from precursor chemicals.
None of the defendants has been arrested so far and the Chinese government did not work with US authorities on the investigations, Garland said.
Chinese embassy condemns 'smear and slander'
Liu Pengyu, spokesperson for China's embassy in Washington, said China strongly condemned Tuesday's move, adding that the Chinese government takes a firm stance on counter-narcotics.
"The US, however, in disregard of China's goodwill, has been scapegoating China through the tactics of sanctioning, smear and slander. This has seriously eroded the foundation of China-US cooperation on counter-narcotics," Liu said.
US Secretary of State Antony Blinken, during his visit to China in June, said he made clear Washington needs much greater cooperation from China on stemming the flow of fentanyl and that the sides had agreed to explore setting up a working group on the matter.
Tuesday's announcement came the day before Garland was due to travel to Mexico with other senior US officials. Fentanyl trafficking is expected to be a major subject of discussion.
Chemicals shipped to Mexican drug cartel
US prosecutors accused some of the chemical manufacturing companies of shipping chemicals used to make fentanyl to the US using fake shipping labels and other mechanisms to avoid detection. Other shipments went to Mexico's powerful Sinaloa drug cartel, prosecutors said.
The Treasury accused the China-based network of being responsible for the manufacturing and distribution of fentanyl, methamphetamine and MDMA precursors.
It said the network is capable of synthesizing multi-thousand-kilogram quantities of fentanyl, methamphetamine, and MDMA precursors and other illicit chemicals.
So-called fentanyl precursors are chemicals used to produce the powerful synthetic opioid that has fueled a rise in drug overdose deaths in the United States in recent years.
Also hit with sanctions were two entities and one person based in Canada.
Tuesday's sanctions action freezes any US assets of those targeted and generally bars Americans from dealing with them.
Reuters with additional editing by Jim Pollard
ALSO SEE: