TAIPEI: While the world economy is forecast to fall this year, PC maker Acer has reported a net income milestone for the third quarter. The $80 million profit on revenue of $2.8 billion was a 94% year-on-year increase, the highest in a decade.
Acer is a bellwether for its homeland Taiwan. And, like a lot of its peers in the country's signature tech hardware industry, the company is making money this year on demand for tech gear serving people who started working, studying or relaxing at home around the world to keep clear of Covid-19.
Officials in Taiwan never ordered businesses to shut down, because early control measures have kept domestic coronavirus infections to just 577. That means everyone has been able to show up for work every day so far in 2020.
Chromebooks made by Acer, one of the earliest developers of the Google-backed lightweight PCs aimed at students, grew a particularly brisk 94% in the third quarter, while hardware for gamers rose about 70%, the company said in a statement on November 4. 
Next year, "we want to catch up and fulfill the demand for our PCs as soon as possible, which is far greater than our supply," a company spokesperson said for this report.
Stories like Acer's fuel forecasts for a 2020 GDP gain in Taiwan, making the island an outlier, as the International Monetary Fund predicts a 4.9% global GDP fall led by some of the world's biggest economies. Taiwan's government in August forecast growth of 1.56%.
Exports, a major source of the $600-plus billion GDP, rose 6% year-on-year in the third quarter. GDP growth in the most recent quarter grew 3.3% year-on-year.
Glittering in the dark
"Taiwan's economy is set to glitter while the world dithers in the dark," the French investment bank Natixis said in an October 29 research note. "Amid global uncertainties of the Covid-19, strong global demand is seen in ICT products and electronics."
That gear makes up nearly half of Taiwan's exports. 
"Domestic demand has also remained robust as Taiwan has the least reduction in local mobility in Asia thanks to the early pandemic control measures," the research note added.
Taiwan's GDP recovered to pre-crisis levels in the third quarter and got back to where it would be with no pandemic, London-based forecasting and consulting firm Capital Economics estimates. Taiwan is the only place in the world to "rebound" so fast from the Covid-19 outbreak as China, it says in an October research note.
Taiwanese authorities blocked Covid-19 in the first quarter this year by inspecting flights from the coronavirus source, China, and eventually blocking them. Officials followed up with a strict quarantine regime for anyone entering Taiwan and contract tracing for those infected. Services such as retail and domestic tourism have held up despite collapses in other parts of the world.
The island's top five or 10 PC developers should prosper this year as long as they can grab a dwindling supply of raw materials for panels and memory hardware, said Tracy Tsai, Taipei-based research vice president with the market analysis firm Gartner. 
Acer's chief local rival Asustek Computer reported a $227.6 million net income in the first half of this year, up from $185 million in the first half of 2019.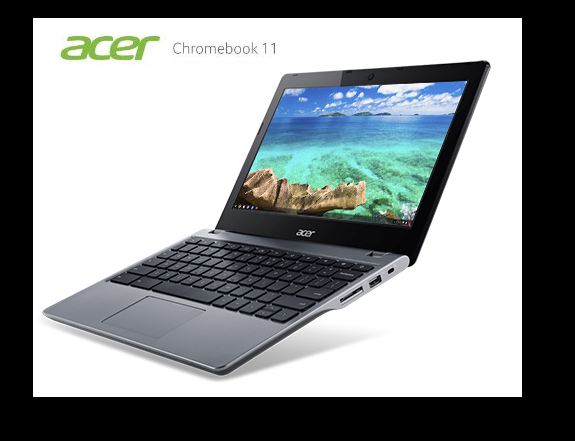 Tsai said that telework, study from home, and normal workplace PC replacement demand in China were behind the crush to order new devices. But raw materials were going largely to Chromebooks, she said, putting a pinch on other devices. Global Chromebooks sales rose about 90% in the third quarter this year over the same period of 2019.
"PCs are in high demand now," she said. "It's not just remote working. China's economy has bounced back, and with enterprise replacement, they keep buying."
China stockpiled computer chips before US ban
China has been a top customer this year for Taiwanese semiconductors, Natixis' chief Asia-Pacific economist Alicia Garcia Herrero said. China is set on becoming more technologically self-reliant to weather the Sino-US trade dispute, the bank's research note said. China makes a lot of its own supplies but looks offshore for some higher-end parts, such as advanced chips.
Third-quarter exports from Taiwan were "probably exaggerated" by China stockpiling semiconductors, DBS Bank said in a November 2 research note. Chinese telecom giant Huawei reportedly front-loaded chip orders ahead of the US export controls that took effect in mid-September, it explained. Washington considers Huawei a national security threat.
Outside China, Garcia noted, importers are taking made-in-Taiwan medical gear as well as high-tech goods. 
PC shipments worldwide totalled 71.4 million units in the third quarter, a 3.6% increase over the same period in 2019, Gartner announced in mid-October. It cited demand for home entertainment and distance learning during the pandemic. The market research firm ranked Acer the world's fifth biggest PC developer by market share and Asustek sixth. Acer shipped nearly 5.1 million PCs in the quarter, while Asustek moved almost 4.9 million, Gartner's data show.
The global smartphone market grew 32% sequentially in the third quarter to 366 million units because of demand from India, Latin America and the United States, where markets are "returning slowly to normal due to eased lockdown conditions", market analysis firm Counterpoint Research said in a statement on October 30. 
Taiwan-based HTC develops phones, while major local chipmakers such as MediaTek and Taiwan Semiconductor Manufacturing Co. crank out smartphone semiconductors for offshore developers.
With the boom in PC use around the world, Acer is now working on monitors to go easy on the eyes and even "comfortable" chairs for gamers, its spokesperson said.
The company is working with Intel as well on use of a processor that can cancel background noise for video conference calls – another hallmark of the stay-at-home era.
ALSO SEE: