(ATF) Alibaba will increase its research budget to include high-end semiconductor technology, the internet giant said, adding a new dimension to a tech war between China and the US.
The Hangzhou, China-based company made the announcement in a statement that also saw it reveal for the first time how much it spends on research and development.
At its 2020 Global Investor Conference, Alibaba Group Chief Financial Officer Wu Wei said Alibaba would increase its budget to more than 100 billion yuan ($15bn) annually.
Wu said the company was increasing investment in cutting-edge technology, including semiconductor manufacturing through its Dharma Academy research foundation. 
Semiconductor manufacturing has become a lightning rod for Chinese economic planners after Washington began waging a war on the nation's tech companies, accusing them of using their products to spy on US citizens.
Sanctions barring the use of American-patented technology has prevented companies including Huawei from using the most advanced chips in mobile phones and other devices. Lacking its own high-end chip-making capacity, China is keen to see homegrown firms move into the space.   
Growing academy
After years of continuous investment, the Dharma Academy now has more than 10 scholars and more than 20 well-known university professors. Its research covers artificial intelligence, quantum computing, chip technology, autonomous driving and other high-tech fields. It has won more than 60 top international technical innovations. 
The academy also successfully incubated the top domestic semiconductor company Pingtou, and has launched a variety of products such as the AI inference performance chip Hanguang 800.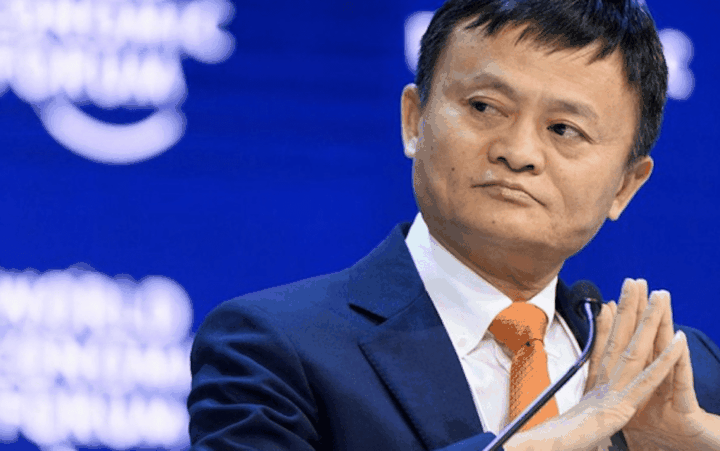 Founding CEO Jack Ma 
Blue Whale Finance reported the integration of technology and business has become the core driving force of Alibaba's evolution. In the 21 years of its operation, the development of every new business and new app has technical support and creation behind it.
Alibaba was the first to invest in cloud computing research in China 11 years ago against a background that the internet industry was not optimistic about its future. 
Alibaba's core systems have all been run on Alibaba Cloud's "public cloud", which has become the technical base of the firm's commercial operating systems. Based on this, its business modules and key capabilities can be directly reorganised, migrated and opened up on the cloud, resulting in continuous improvements, the firm says. 
At the same time, it also claims Alibaba Cloud ranks first in the world in a number of technical strengths.
Alibaba has changed a lot from the early 2000s when it came close to bankruptcy and was generally considered a copy of Global Sources. It then set up eBay clone Taobao.com and has gone from strength to strength. The name Alibaba, the king of thieves, was tongue in cheek, but also holds some ironic truth.
With the de-throning of founding CEO Jack Ma, Alibaba is now run under the direct guidance of Chinese officials.