(ATF) Citadel Securities is making huge revenue gains from the boom in online stock trading but facing intense focus on its role as a market-maker from investors driving the volume. A rise in the price of silver in early Asian trading points to another week of Reddit-driven volatility.
Billionaire Ken Griffin shares ownership of Citadel Securities with hedge fund Citadel, though the two firms are run separately. This is a distinction that is viewed with suspicion by many retail investors, who speculate about the motives behind the periodic limits placed on GameStop trading by Robinhood, the commission-free online trading system that relies on payment for order flow from Citadel Securities and other market makers.
Citadel the hedge fund last week joined a $2.75 billion support package for Melvin Capital, a short-selling hedge fund that reportedly lost 53% in January, in large part because of its positions in GameStop, the stock that has become the focus of the battle between retail investors and institutions.
The two firms categorically deny links to the trading limits.
"Citadel Securities has not instructed or otherwise caused any brokerage firm to stop, suspend, or limit trading or otherwise refuse to do business. Citadel Securities remains focused on continuously providing liquidity to our clients across all market conditions," the market maker said in a statement.
"Citadel is not involved in, or responsible for, any retail brokers' decision to stop trading in any way," the hedge fund said.
Robinhood has also said repeatedly that its trading limits were not made at the request of any of its market makers, and added that clearing requirements forced it into a risk management decision to suspend trading in GameStop and other highly volatile stocks, before resuming service with limits on volumes.
A move by Robinhood to tap its bank credit lines and raise more funds from investors backed this contention.
Buying spreading to Asian stocks, silver
But retail investors weren't buying these explanations.
"Had no idea that Citadel had its hands in so many pockets!!.. 41% of all trading volume goes through them. Keep in mind they own a portion of Melvin Capital! They've tried to rig the market against us but it's time that changed… long GME (GameStop)," read one post on the Reddit forum WallStreetBets on Sunday.
Online investors are also keen to look for any signs of links between other potential players in the GameStop saga. They have noted that new US Treasury Secretary Janet Yellen was paid over $700,000 in speaking fees by Citadel and that new Biden press secretary Jen Psaki is distantly related to a Citadel fund manager (though they are not married, as some reports speculated).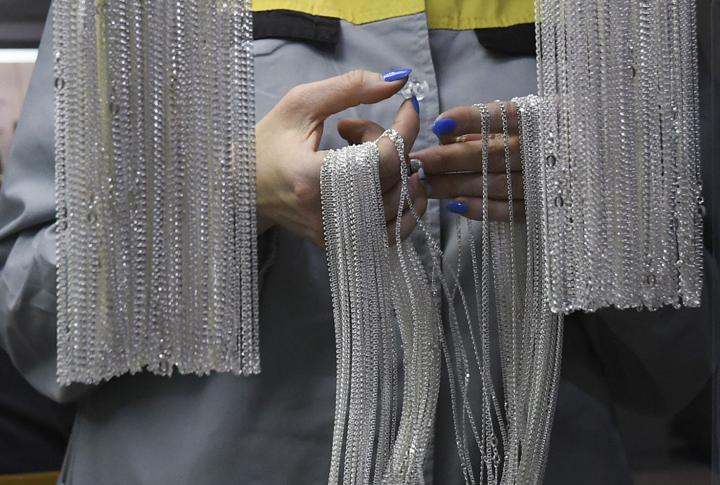 Is silver the new GameStop? Buying of the metal and of silver mining stocks is being promoted on Reddit forums. Picture: Reuters
It is likely to be only a matter of time before some online investors notice that the chief executive of Citadel Securities – Peng Zhao – is a native of Beijing, though he is now a US citizen who has spent his career since graduating with a PhD from Berkeley working at Citadel.
GameStop stock fell by 44% on Thursday after a temporary suspension of trading by Robinhood and other online brokers, but rallied again on Friday and rose by over 1,600% in January.
Further volatility in GameStop and other stocks that had been shorted by hedge funds is likely this week.
The coordinated retail buying is also spreading to Asian stocks such as Top Glove, and to other asset classes.
Silver prices jumped to a five-month high in early Asian trading on Monday and silver miners listed in Australia surged at the open, helped by Reddit pitches for buying.
Spot silver rose as much as 6.4% to $28.72 an ounce, the highest since early September and a rise of around 10% in the last week. Shares in mining firms such as Argent Minerals, Boab Metals and Investigator Resources rose more than 15%.
ALSO SEE: