(ATF) Car sales in China surged in March – powered by a jump in demand for electric vehicles (EVs) – as the world's biggest car market leads the recovery from the Covid-19 pandemic.
Sales reached 2.53 million vehicles in March, up 74.9% year-on-year, data from the China Association of Automobile Manufacturers showed. It was the 12th consecutive month of gains.
Sales of new energy vehicles, including battery-powered EVs, plug-in petrol-electric hybrids and hydrogen fuel-cell vehicles, increased 239% in March to 226,000 units.
Another Chinese industry body, China Passenger Car Association, said on April 9 that Tesla sold 35,478 China-made cars in March.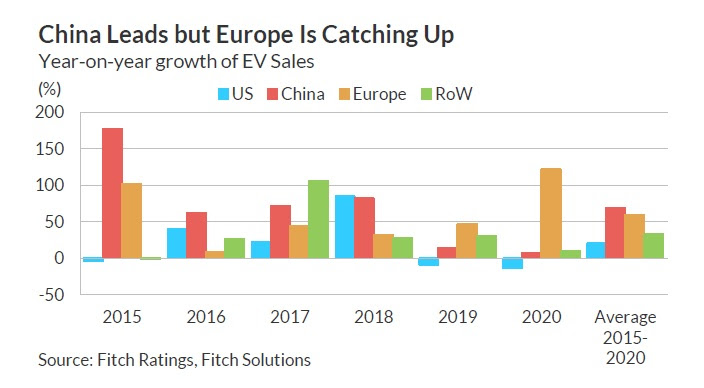 But while China continues to lead the world in EV production and sales, Europe is steadily catching up, say analysts.
"Uptake of EVs accelerated globally in 2020, exceeding market expectations," Marina Petroleka, regional credit officer at Fitch Ratings in London, said. "We expect electrification to be a key driver for several manufacturers, particularly in Europe, in the next 12 to 18 months."
Deals announced in recent days underscore Europe's commitment to developing EV infrastructure.
Japan-based Nidec on April 9 said it would spend 200 billion yen ($1.83 billion) over a decade to establish a European production hub to manufacture motors for EVs.
Nidec, known for making precision motors used in computer hard drives and smartphones, will build the manufacturing centre in Novi Sad, northern Serbia, with completion of the first two factories employing 1,200 people expected in 2022, Jun Seki, Nidec's chief operating officer said.
"Eventually we will need 10,000 workers," Seki said. The site will bring together manufacturing capacity currently spread across Europe, he added.
Nidec supplies e-axles to automakers including China's GAC Motor and France's Peugeot, competing for business with Germany's Bosch and Toyota affiliate BluE Nexus.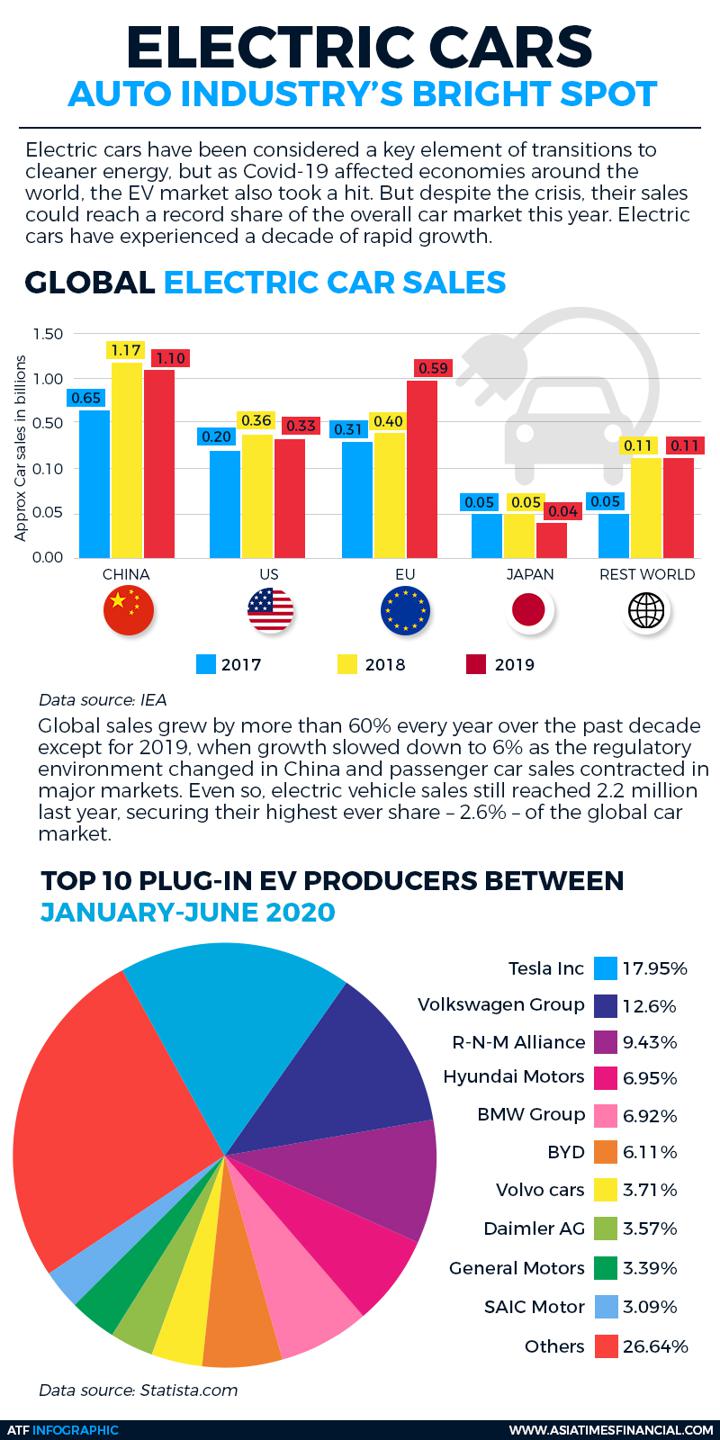 The same day, the Spanish government approved a plan to spend up to 800 million euros ($950 million) until 2023 to encourage EV sales, the Energy Ministry said.
Private buyers would be entitled to subsidies of up to 7,000 euros per car, while authorities in small towns and companies buying fleets to use as taxis could get more. Buyers of electric vans would get up to 9,000 euros.
The bonus scheme will start from April 10, the ministry said.
The incentives follow announcements earlier this year of government plans to promote the domestic production of battery-powered cars as well as car batteries.
"EV sales are still mostly unprofitable for automakers as high battery costs make electric powertrains more expensive than ICEs, while manufacturers also bear research and development costs and capex dedicated to electrification," Petroleka said.
"Longer term, automakers should gradually improve EV profitability due to economies of scale and lower production costs as battery prices decline," she added.
With reporting by Reuters
ALSO SEE: