For the first time in more than a decade, US government bonds are offering a higher yield than those issued by China with the spread between US and Chinese 10-year yields reflecting recent policy turns in the two countries, shows our Chart of the Day below.
In the US, the Fed has been tightening monetary policy in an attempt to keep a lid on soaring inflation resulting in a drop in liquidity in US government securities.
Also on AF: China's Zero-Covid Policy a Bonanza for Testing, Building Firms
The benchmark 10-year US government bond yield rose by 7.5% between March and May 9. That was just days after the Fed's policy makers agreed to hike interest rates by half a per cent. Since then the yield has fallen by 9.1%.
Meanwhile, the Chinese government has been pumping $5.3 trillion into its pandemic-hit $17 trillion economy as it bids to turn around its fortunes after two years of lockdowns and supply snarls.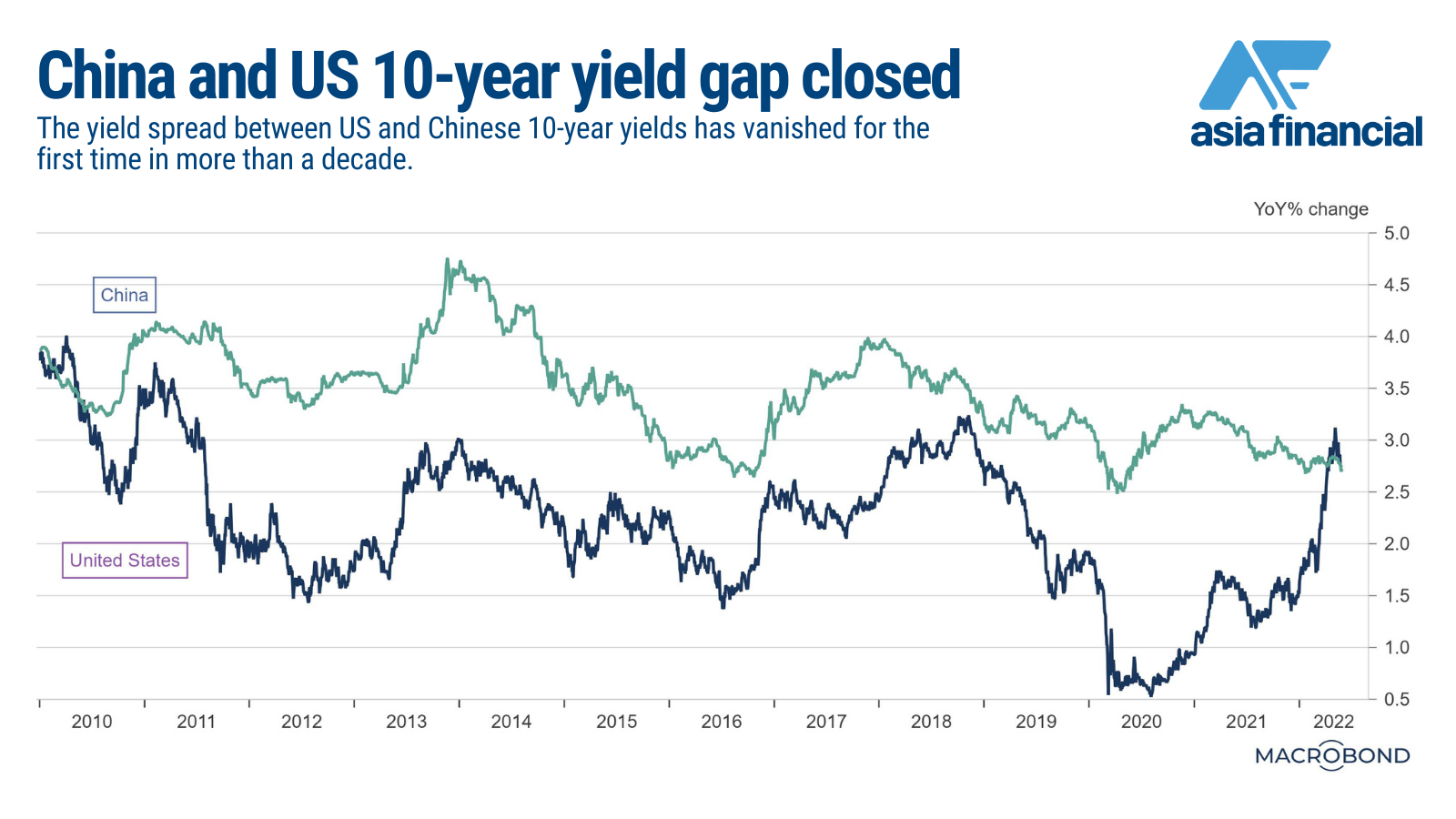 Read More:
Chinese Yuan Bonds See Record Weekly Outflow on Lower Yields
Chinese Investors Avoid Stocks, Opting For Bonds, Deposits