Chinese President Xi Jinping's drive for "common prosperity" is set to have a defining impact on life in the world's most populous country over the next few decades in a policy shift described as a "profound revolution" by state media.
At its core is a campaign to redress income inequality in China that is collateral damage from more than four decades of breakneck economic growth. It's unleashed a swingeing regulatory crackdown on everything from big tech and gaming companies to private tutoring firms and housing prices.
The aim is to return the nation to the original purpose of its ruling Communist Party as it shifts policy to prioritise socialism over capitalism, said the commentary.
"This is a political change, and the people are becoming the main body of this change again,'' it said.  "All those who block this people-centred change will be discarded.''
It went on to warn that China "will no longer be a paradise for capitalists'' but reiterated earlier official comments that the regulatory crackdown doesn't mean China will kill the rich to help the poor.
Some investors view the change as part of the most significant philosophical shift since former leader Deng Xiaoping set development as the ultimate priority more than 40 years ago. It's unnerved many investors and wiped more than $1 trillion off the value of China's tech stocks.
It will boost households and consumption at the expense of owners, and lead to increased risks for equity investors, Morgan Stanley Asia's chief Asia economist Chetan Ahya, wrote in a research note.
"Rebalancing towards consumption comes at a price," said Ahya. "A higher wage share helps households but affects the owners of capital. A declining share of corporate profits in GDP means that even with relatively high rates of GDP growth, corporate profitability in aggregate will face headwinds."
The following is AF's guide to the key things you need to know to understand China's drive for "common prosperity:"
Wealth Inequality In Xi's China
One key element of common prosperity is the expansion of the middle class in China, which currently accounts for around 300 million of its 1.4 billion population. Xi has said he envisions an "olive-shaped" income distribution where the middle class makes up the bulk of society.
Today 1.1 billion people in China are still considered low income, with an estimated 600 million living on less than 1000 RMB ($156) per month.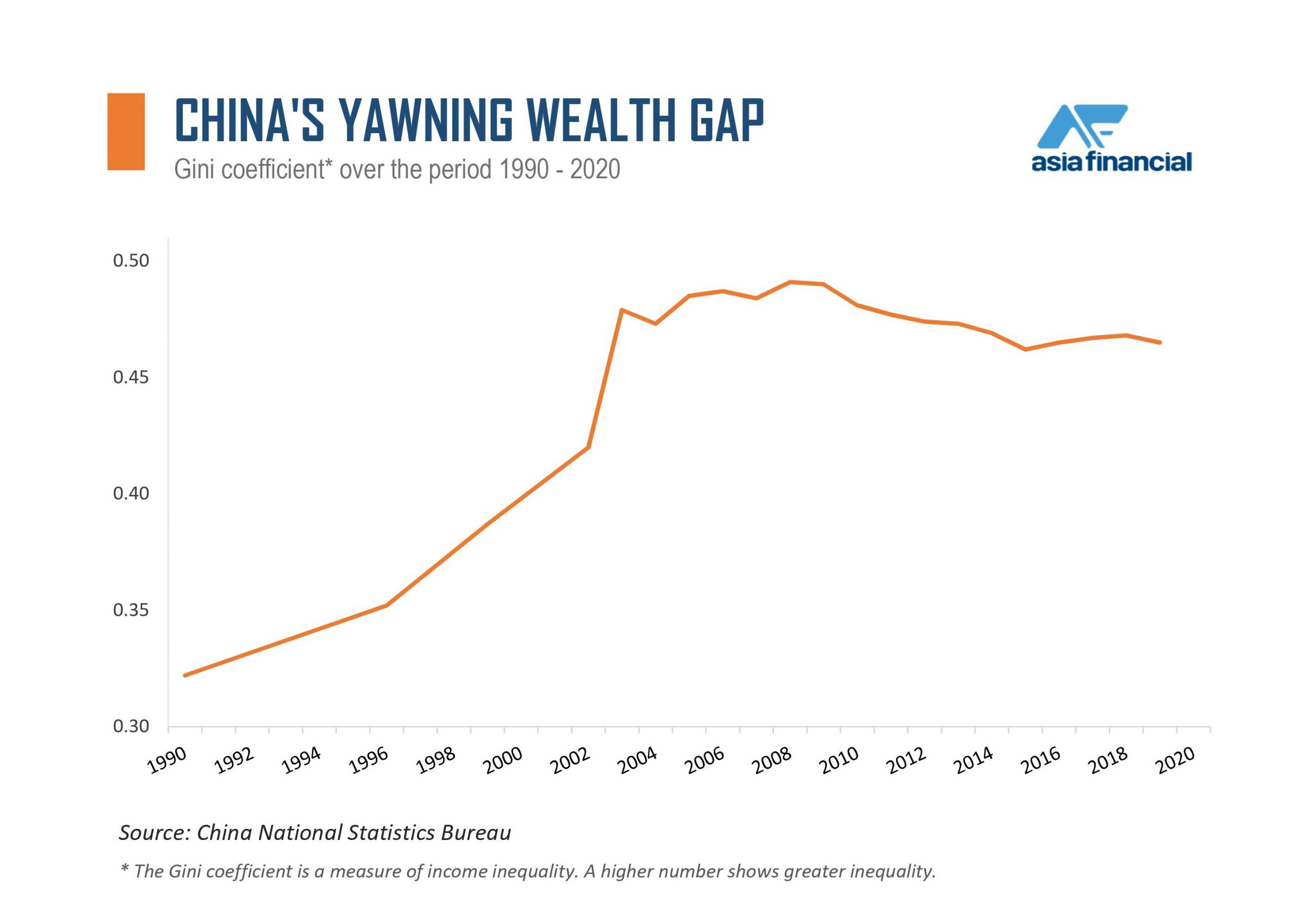 One barrier to creating a larger middle class may prove to be the lack of investment in human capital in the country. Between 500-600 million people are low-skill sector employees in China.
With the number of construction and manufacturing jobs decreasing, in part due to greater automation, John L Holden, senior associate (non-resident), trustee chair in Chinese business and economics at CSIS, has suggested the future of this group could be one of the issues triggering the renewed interest in common prosperity.
He argues that if China does become the "high income, high tech, high skill economy" that it aims to be, the low-skill service sector will only require 100 million people working in it. The government will then be faced with having to "keep transferring bags of cash to low-skilled people" or make a significant investment in education.
"You have to educate this sector," said Holden. "If you start educating people right now at [the age of] zero to three, four to six, six to 15, they're going to be ready to enter this sector in 2035-2040. 
"If you compare China, a middle-income country, to all the other middle-income countries in the world, China has the lowest level of human capital in the entire middle income [bracket]. This isn't a problem that can be solved in ten years… I don't think that the current government understands what common prosperity in a high-income high-tech economy really depends on."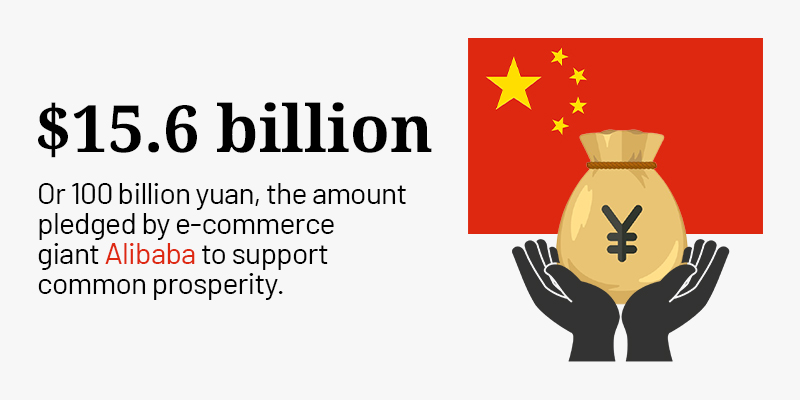 Beijing's Regulatory Crackdowns
The sudden buzz around common prosperity follows a year of market upheaval and new regulations in China. From the banning of cryptocurrency and the crackdown on for-profit education to the launch of carbon trading and the ongoing Evergrande drama, analysts suggest that a shift is taking place with a move away from a reliance on market outcomes to achieve goals.
The new economy has become a particular target for new regulation, a pattern consistent with actions under previous administrations that acted to bring sectors such as banking, telecoms and shipping under control after periods of fast, largely unregulated growth.
With Xi having stated that high-income earners and enterprises will be encouraged to give back more to society, the country's beleaguered tech giants have quickly taken the hint and publicly pledged funds to support common prosperity. 
Among them, Tencent will invest 50 billion RMB with a focus on health and education services, as well as rural revitalisation, while Alibaba has pledged 100 billion RMB.
"Another area that may be of concern is the informal economy like delivery drivers, couriers, those kinds of platform jobs," said Dr Lefeng Lin, of Xi'an Jiaotong-Liverpool University in Suzhou. "We have seen since last year that the government is trying to make policy to protect those kinds of workers and regulate the platforms. But we haven't seen yet where these policy directives will go."
Also on AF: China's 'Common Prosperity' to Hit Tech Harder Than Property
Zhejiang Demonstration Zone
Earlier this year, Zhejiang was established as a demonstration zone for common prosperity by the CPC Central Committee and the State Council.
The province is one of China's most affluent, with a comparatively small urban-rural divide.
The plan for Zhejiang lists 52 goals across income, employment, housing, education and health, with the priority of wealth sharing and high-quality growth that will equalise access to basic services and narrow the urban-rural divide.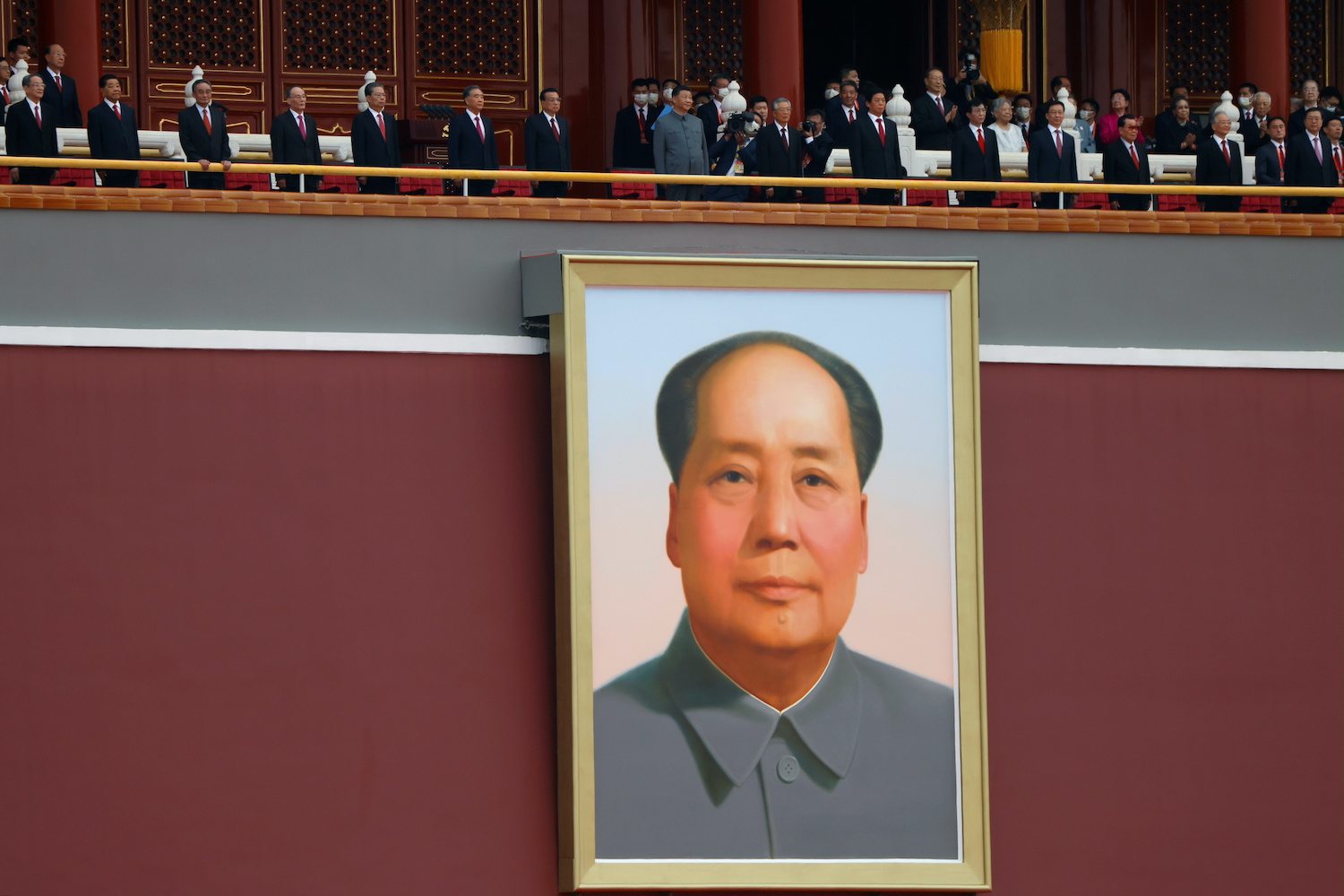 Among them is having the annual per capita wealth of all residents reaching 75,000 RMB by 2025, urbanisation rate reaching 75% and the income gap remaining at a "reasonable" level.
In education, the province will also push for a 70% enrolment rate in higher education.
Life expectancy for urban residents is expected to pass 80, while Lin also suggests other avenues may be explored for medical reform, particularly around various social insurance and welfare policies that are geographically restrictive.
"[For example], right now it's difficult for migrants to use their local insurance in their hometown if they retire," said Lin.
Taxation's Role In Reducing China's Wealth Gap
One of the biggest questions surrounding common prosperity is what role, if any, reform of the taxation system will play. It is perhaps the issue that has attracted the most speculation since Xi's August speech.
Within China, taxation has traditionally played only a limited role in income redistribution, with the lion's share of fiscal revenue accounted for by indirect tax over direct – a situation reversed in most developed countries.
Nevertheless, the government announced the rollout of five-year property tax trials in several cities. 
Property tax, which has been on the table for around two decades, is however controversial for two reasons – firstly, it is widely believed that wealthy property owners have until now been successful in preventing the introduction of new measures, and secondly due to fears around the effect it could have on the housing market.
"[Housing is] a key pillar of the Chinese economy. It contributes about 15% of GDP," said Joyce Chang, managing director and chair of global research at JPMorgan, during a recent Center for Strategic and International Studies webinar.
"Real estate investment alone accounts for about 25% of fixed investment. So if you think about a five-percentage-point slow-down in real estate investment then actually it takes about 0.4% off GDP growth in China."
The Background To Common Prosperity
"Common prosperity is not new," adds Chang. "It is an essential part of socialism, and it has been around since 1949, taking different iterations under different leaders."
She said it began with Mao who was focused on eliminating the private and individual economy – he was followed by Deng Xiaoping who began opening up China globally in the 1980s looking to eliminate poverty.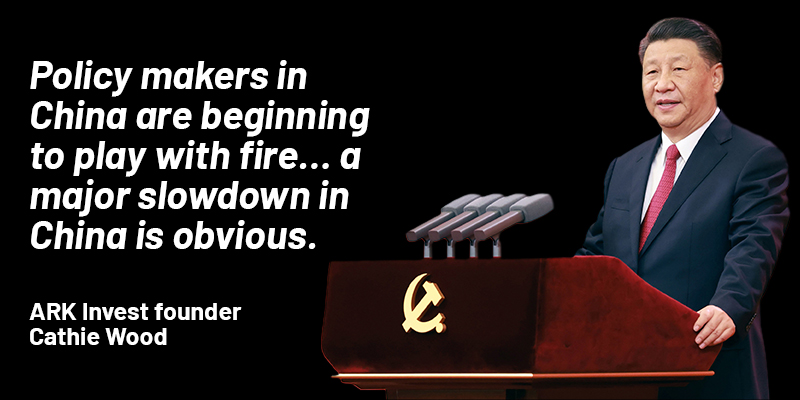 "And now you have the current iteration that really started under President Hu Jintao," she added. "That was about developing a more people-oriented, scientific approach. You see that in the common prosperity language today that talks about the green economy, innovation and the new economy.
"This was then strengthened under President Xi, who has focused on the whole issue of inequality and the ways in which we can redistribute."
International Impact Of Xi's Drive
In September, ARK Invest admitted it would be reducing its China exposure, with founder Cathie Wood telling Reuters she believed "policy makers in China are beginning to play with fire" and that a major slowdown in China is "obvious."
As such, investors are divided on future China strategies. Like ARK Invest, some have chosen to dump their stocks, including Australia-based Munro Partners, who cited "overreach" by the government as one of the factors influencing their decision. Previously, Chinese equities accounted for 15% of their portfolio.
Others are more upbeat and advising a shift away from investment in tech and education companies towards smart manufacturing and consumer services.
"We see growth coming down in China to about 5.5% next year," added Chang, who said. "The demographics also point to growth coming down even lower than that in the years that lie ahead. And that has global ramifications. We estimate that every one-percentage-point decline in China takes about half a percent off of global growth.
"We should expect to see more financial tightening to come given the nature of these [common prosperity] goals and what they have announced. Many of these goals are ones that they have in place until 2035 or 2049. This is not going away anytime soon."
Read more:
'Common Prosperity' Sees China Stock Investors Going Green
Alibaba, Tech Titans To Invest Billions In China's 'Common Prosperity' Plans