Chinese tech giant Huawei is reviving its fortunes, not with a new smartphone, but with a pacy electric EV boosted by a wave of patriotic fervour.
Huawei was forced to put the brakes on its global ambitions after it was hit hard by a series of US and Western sanctions over claims of industrial espionage and data privacy fears.
But now it's on the comeback trail with an Aito M5 car that has turbo-charged China's EV market.
It's also harnessing a rising tide of patriotism to lure consumers who are angry over Washington's hardening view of China as President Xi Jinping calls on them to refocus the nation's economy by buying locally. 
Also on AF: China Set for New Economic Leaders as Reformers Retire
The heightened sense of nationalist sentiment is proving to be a potent selling point. 
Just four months after its launch, the Aito M5 outsold models from Nio and big-name Western brands such as Volkswagen, and even came close to Tesla's popular Model Y in July sales. 
With 6,128 units sold in July and 26,348 sold since its launch month of March, the Aito M5 cruised into the top-10 e-SUV list of both July and January-July sales compiled by the China Passenger Car Association (CPCA) – an astonishing feat for a brand that few had even heard of just a few months ago.
Huawei's flag-waving motives may be also be part of an effort to steal the thunder of the anticipated announcement of Apple's EV. 
"The Aito M5 is billed as demonstrating the cachet that Huawei has to offer – and patriotic Chinese buyers want a futuristic EV from one of the country's biggest tech firms," Huang Xili, an analyst with Shanghai-based Soochow Securities, said.
Riding on China's patriotic groundswell and EV's freewheeling inroads into traditional cars, Huawei and its carmaking partner Chongqing Sokon Industry Group announced a second model, the Aito M7, in June. 
The Shenzhen-based tech powerhouse is branching into alternative businesses at home after its 2021 revenues shrank 28.6% to 636.8 billion yuan ($93.7 billion), as US-led sanctions and trade bans over the past three years formed a tech iron curtain it could not break.
Semiconductor Embargoes Hit Huawei
Embargoes on trade in semiconductors has also stymied Huawei's business at home, with a shortage of chips to power its personal tech products eating into its earnings last year and eroding its share of the Chinese smartphone market to just 4.8%.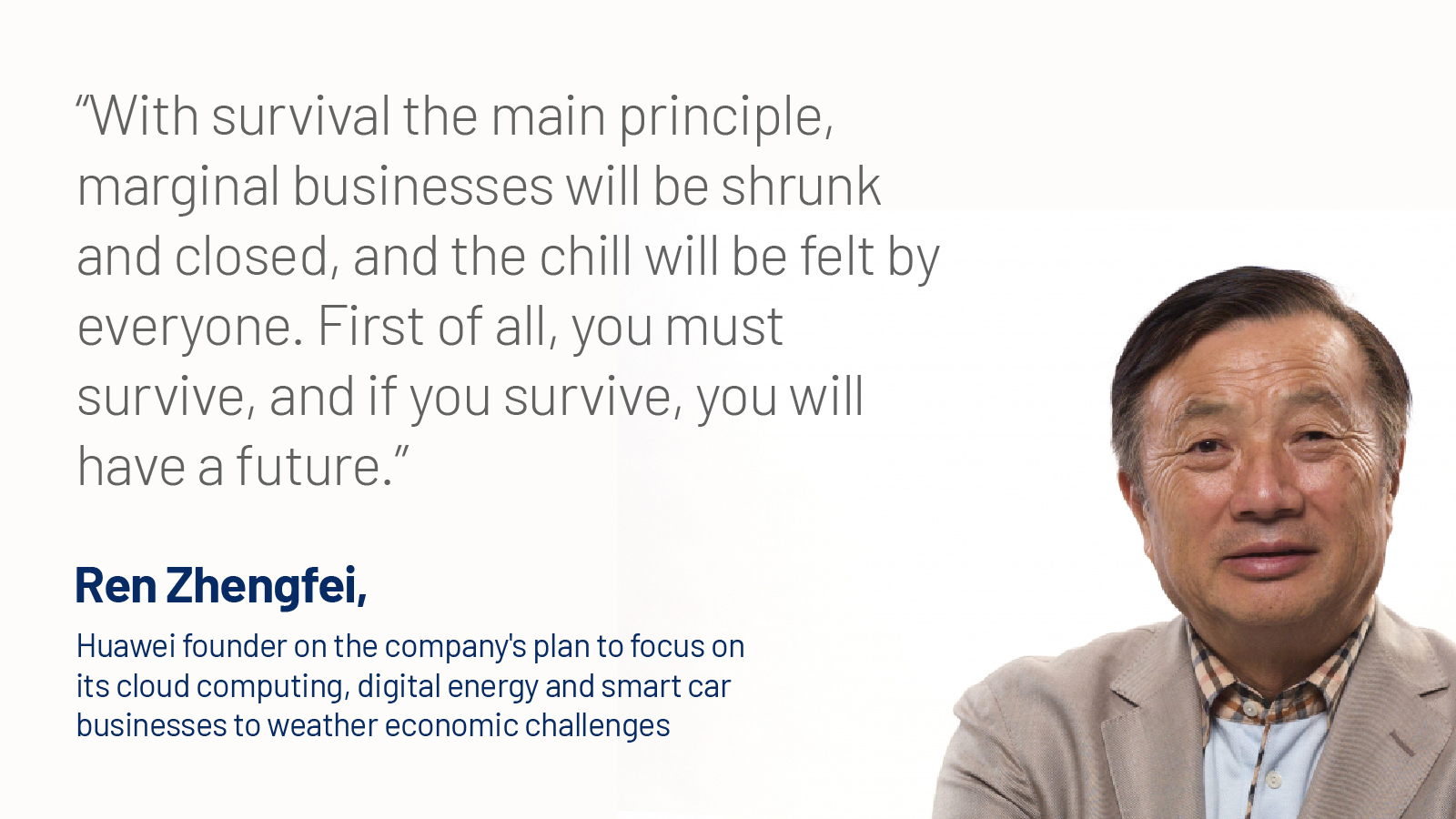 To offset the declines, Huawei has pledged to develop its 5G and mobile capabilities, which have seen it develop smart-city solutions and act as a tech designer and consultant to local Chinese governments. Observers says EVs are its boldest step yet.
"It has to be cars, especially EVs, to carry Huawei's new incarnation as it seeks to expand the use of its tech and solutions," Zhu Dawei, an analyst with Shanghai and Guangzhou-based auto sector consultancy Way-s, said.
As China gears itself up to be the most interconnected country on the planet, super-fast 5G connectivity is expected to power everything from the internet-of-things to smart cities. That includes the roads on which robo-vehicles are forecast to appear in coming years, guided by new geospatial and collision-avoidance technology.
The intense focus on developing China's domestic market has been institutionalised in Xi's "dual circulation" and "common prosperity" drives, which have taken the emphasis off the outward-looking growth policies of reforming leader Deng Xiaoping that sparked the country's economic rise in the 1980s.
More recently, flames of localisation have been fanned by American sanctions, imposed first by Donald Trump in 2017 and maintained by his successor President Joe Biden. 
While some Chinese businesses have found ways to circumnavigate the restrictions, the tone of rhetoric from the White House has been taken as a serious affront to bilateral relations. The forging of a Pacific equivalent to NATO between the US, UK and Australia to counter growing Chinese military influence in the region has also enraged Beijing.
Meng EV Gamble Paying Off
It's hard not to see Huawei's diversification – which also has coincided with the "reshoring of operations" back to its home market – partly as a response to the changing sentiment. That the process is being overseen by Vice President and Chief Finance Officer Meng Wanzhou lends weight to the view. Meng was recently released from three years house detention in Canada on a US extradition order that provoked Beijing.
Whatever the motives, Huawei's gamble appears to be working.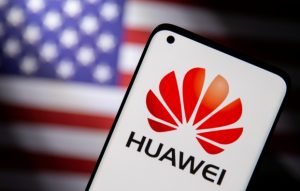 Meng is said to be driving the firm's transition to expand use of its tech and its Harmony operating system beyond personal gadgets, Chinese auto news portals AutoHome and iAuto Daily reported in April, and is steering Huawei's partnerships with carmakers to tap into the world's largest EV market, the reports said.
"Huawei is pouring its expertise into the Aito brand, pitching it at the numerous users of Huawei devices as a tech-studded smart EV and turning Huawei's stores into Aito showrooms… All these are paying off," Huang Xili, the Soochow Securities analyst, said.
By its specs alone, the Aito M5 is an impressive EV. It goes from zero to 100 km/h in just 4.4 seconds and is loaded with Huawei's Android-like Harmony mobile operating system. The company's petals-shaped logo is everywhere inside the car's cabin, from its hi-fi speakers to its giant dashboard touchscreen running the Harmony system.
Lending its own brand allure, Huawei is eager to supercharge Aito's growth before more tech firms jump on the car-making bandwagon. But the Huawei EV is unlikely to be immune to the woes engulfing all Chinese automakers.
Beijing EV Subsidies
It's getting into gear at a tough time, with production and sales sputtering due to Covid lockdowns and broken supply chains. China's total auto sales in the first seven months of the year dropped 3.5% to 11 million, according to the CPCA.
The shortage of chips has been hampering growth in the broader auto market for two years, but that is just one factor. Post-Covid demand for metal and other commodities has led to supply-chain blockages and rising input costs.
The price of aluminium used in body shells has surged to record highs and lithium carbonate needed for EV batteries is now 430% more expensive than a year ago. That was exacerbated by Covid lockdowns in Shanghai between April and May, where closed ports and factories lengthened delivery times.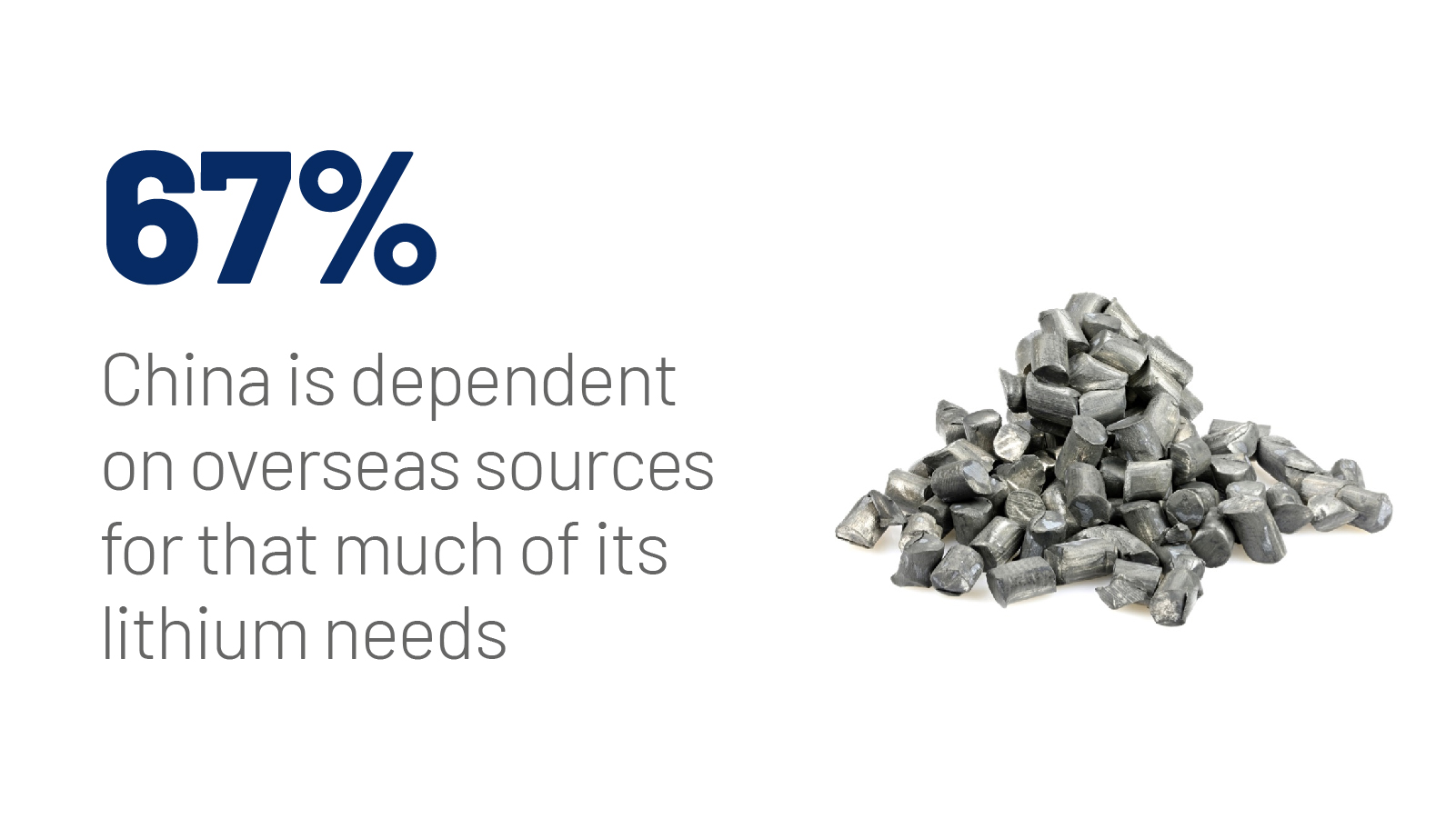 As well, Beijing has mapped out a plan to pare down and end EV sales subsidies that have been in place since 2015. Such incentives have already been ratcheted down 30% since 2022 and will be withdrawn altogether at year-end.
Despite the headwinds, more Chinese buyers are warming to EVs. China is leading the electrification of the global auto sector with more EVs hitting the road than in any other country and at a pace faster than any other major market.
Total EV sales in 2021 hit 3.31 million, up 181% year-on-year, according to the CPCA. Sales in the first seven months of 2022 were 2.73 million, up 121.5%. China's BYD edged past Tesla this year as the world's biggest EV maker.
Even the lack of Aito's brand recognition hasn't deterred buyers. Early adopters are simply calling it "the Huawei EV."
"It's remarkable for a new EV brand to sell 3,000-plus cars in its launch month and even leave some of VW and Nio's models in its wake, but Huawei now has to prove it can keep up the momentum because Aito entered the market when all incumbents are struggling," Way-s auto specialist Zhu said. "As these challenges also start to set in for Aito, its real test is beginning."
Read more:
Huawei Warns of Long Global Recession, Targets 'Survival'
Huawei Says Profit Plunged 52% in First Half on Weak Demand
Huawei Records First Ever Revenue Slump as US Sanctions Bite