(ATF) Huawei might be tempted to reach out to Joe Biden if his victory in the US presidential election is confirmed, but Trump will still be in office for two more months even if he loses.
Huawei cannot expect a sudden thawing in Sino-US relations if Joe Biden becomes the next US president. There is a bipartisan consensus in the US on the need to confront China over technology sector disputes such as intellectual property infringement and security.
There would also be no benefit for Biden in a swift reversal of Huawei's current blacklisting, as it could fuel criticism that he is softer on China than Trump.
Even a slight change in the adversarial rhetoric adopted by Trump could help Huawei, however.
And the Chinese company could find allies among US corporations like Qualcomm that are keen to do more business in Asia. They could effectively help to do Huawei's work by lobbying Biden advisers for change. 
Qualcomm shares have been outpacing this week's broad boom in US technology stocks since it gave an upbeat forecast of demand for its chips for use in new 5G phones.
Qualcomm shares surge
Its shares rose 13% on Thursday after jumping in after-hours trade on Wednesday when it made its late-day earnings forecast.
Qualcomm has been boosted by its return to being a major supplier of chips to Apple for iPhones this year, but it sells to many phone makers.
The company said it expects current-quarter revenue of between $7.8 billion and $8.6 billion, which was well above analyst expectations.
Qualcomm chief executive Steve Mollenkopf told Reuters the group expects overall 5G handset shipments this calendar year to come in at the top of the company's expected range of 175 million to 225 million units. The company also raised its forecast for 5G handset shipments for 2021 to a midpoint of 500 million units.
Mollenkopf also said that Qualcomm has applied for licenses from the US government to ship chips to Huawei but has not received a response yet from US officials.
Approval for this sort of deal could potentially help Huawei to undermine its opposition in the US, even as it sticks to its main foreign sales strategy of pursuing growth in Europe.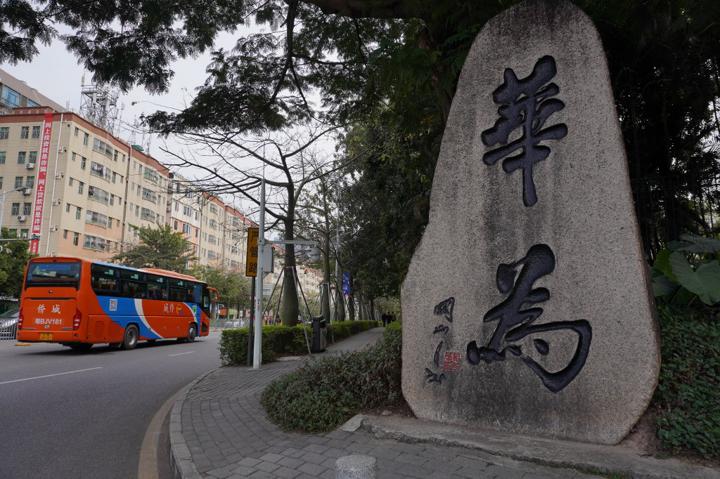 The Huawei headquarters in Shenzhen. The Chinese company cannot expect a sudden thaw in Sino-US relations even if Joe Biden becomes the next president. US poll officials and courts are yet to decide who has won the election and Donald Trump still has two months before any handover of power. File photo from Jan 2020 by Fong Gang/EyePress via AFP.
Two-month transition period if Trump loses
But while Huawei might be tempted to start reaching out to lobbyists, lawyers and politicians who have contacts with Biden's advisers, it will also have to deal with one of the many quirks of the US electoral system.
President Trump can be expected to contest the results of the current closely fought election until it is clear that he has no alternative to concede to Biden.
Even if Trump does finally admit defeat, there will still not be a handover of power until the inauguration of the next president in late January.
This two-month transition period traditionally sees limited political action by the outgoing president, though Obama signed a series of executive orders in his lame duck period at the end of 2016.
Trump is far from a traditional president, however – as his rambling accusations of voter fraud on Thursday demonstrated – and there is nothing to stop him from taking dramatic steps in the transition period in areas such as relations with China.
Huawei might decide that it is best to proceed cautiously in any attempt to turn the expected change in the White House to its advantage.
ALSO SEE: