(ATF) In a surprising and "intriguing move", India capped the volume of digital payments transactions for third-party payment apps in a move that clips the wings of global payment biggies Google Pay and the Walmart-owned PhonePe.
But simultaneously, India also finally allowed Facebook to start operating its WhatsApp payments service, in what is touted as the biggest open technology market.
National Payments Corporation of India (NPCI), an umbrella organisation for operating retail payments and settlement systems in India that operates the popular multibank Unified Payments Interface (UPI) infrastructure, said Thursday evening that it will enforce a cap to ensure that no single payments app processes more than 30% of UPI transactions in a month.
UPI, a four-year-old payments infrastructure built by India's largest banks and backed by the Indian government, has become the most popular digital payments method in India thanks to its open architecture that allows interoperability among all participating payments apps.
 A third-party app provider does not operate any payment systems but functions through banking partners and operates under the UPI framework.
NPCI said that UPI surpassed 2 billion transactions last month, exactly a year after hitting the 1 billion monthly transactions milestone.
The cap of 30% will be calculated based on total volume of UPI transactions processed in the preceding three months, it added.
New challenge for Google and Walmart
The payments body said the move is aimed at addressing the "risks" and "protecting the UPI ecosystem as it further scales up."
Regulators like the central bank, The Reserve Bank of India, also argue that dominance of a few players is not ideal for an interoperable system like the UPI. On 23rd October the central bank banned closed-loop QR codes- that bind transactions within an operator's network-to ensure level-playing field for all.
The UPI ecosystem is dominated by Google Pay and PhonePe, where all other apps including local ones like the Alibaba-backed Paytm, privately-owned Mobikwik, government-owned BHIM, and the recent debutant Amazon Pay, jostle for the balance 20% to 25%.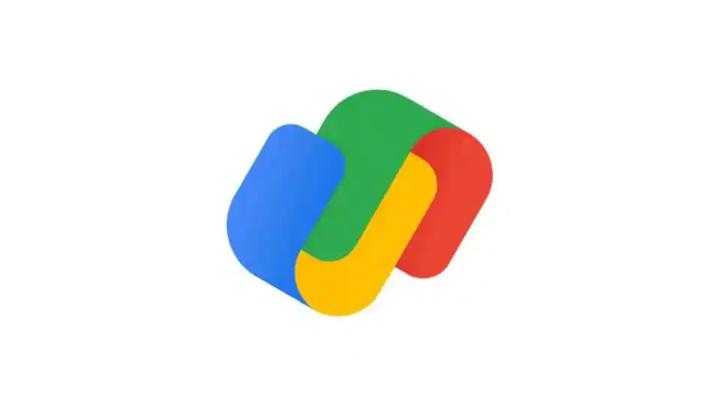 Google introduced a new logo for Google Pay in India on Friday even as the regulator would not be permit digital payment apps to grow beyond a certain limit. Photo: Google.
But critics have described the move "as the most absurd they have heard in months", that poses a sudden and new challenge for Google Pay and PhonePe, as they race to expand the reach of their payment apps in India.
Along with setting off transaction failures and impacting customer choices, such a cap would also prevent the growth of these apps beyond a certain point, they said.
"Digital payments in India is still in its infancy and any interventions at this point should be made with a view to accelerate consumer choice and innovation. A choice based and open model is key to drive this momentum," Sajith Sivanandan, managing director and business head of Google Pay said in a statement.
While Google Pay's numbers are not public, in a statement Walmart-owned PhonePe confirmed that it enjoys a "market leading position" with more than 40% of the market share in UPI.
Industry sources estimate Google Pay's share to be "more than" 35%.
"This announcement has come as a surprise and has implications for hundreds of millions of users who use UPI for their daily payments and could impact the further adoption of UPI and the end goal of financial inclusion," Sivanandan added.
India has set a target of clocking 20% yearly growth in digital payments over the next three years – to $135 billion of digital payment by 2023.
"Given that target, it is intriguing that NPCI has enforced a cap, when the digital payments are starting to take off," an industry source told Asia Times Financial requesting anonymity.
Double whammy
And it is going to get tougher as more players are expected to join the race.
In yet another unexpected move, the NPCI, soon after announcing the cap, also allowed Facebook to start operating its WhatsApp payments service in the country.
WhatsApp Pay can go live using the UPI and can gradually expand its UPI base starting with as many as 20 million users, said NPCI in a statement.
WhatsApp Pay was first announced in February 2018 as a trial run for select users in partnership with ICICI Bank, a local bank, but has been facing regulatory hurdles since then in its attempts for a full rollout.
Its entry in India's digital payments space, then, not only marks a breakthrough for the tech giant to win a permit to operate its WhatsApp payments. With WhatsApp's enormous user base of more than 400 million, it is also expected to expand adoption of UPI by both individual users and small and medium businesses, who leverage the Whatsapp Business app for a digital footprint.
"Payments are available now in 10 Indian regional language versions of WhatsApp. All you need is a debit card with a bank that supports UPI and you can set it up straight away. You can find it in the latest version of WhatsApp," Mark Zuckerberg, chief executive officer of Facebook, said in a statement on Friday.
But this will also be at the cost of rival UPI service providers losing their customers to the new entrant, said the industry source adding, WhatsApp entry could tilt the market and push all other players to get under the required market cap of 30%.
Existing payment operators meanwhile, who have two years from January 1 to comply with  NPCI's 30% cap, said they will ensure that the transition is seamless.
"We have reviewed the recent NPCI circular and want to assure all our customers and merchants that there is absolutely no risk of any UPI transactions on PhonePe failing. We remain fully committed to ensuring that there is no customer disruption caused by this circular," said Sameer Nigam, PhonePe's CEO in a statement.
READ MORE: Amazon, the gorilla in India's fintech retail sector
READ MORE: The digital yuan and the power of currencies