India's move to ban private cryptocurrencies leaves the door open for investments in its underlying technology and one fund manager that may be poised to capitalise is Invesco.
Its Invesco CoinShares Global Blockchain ETF fund was given a nod of approval by India's regulator on November 13, only for its launch to be delayed ahead of a parliamentary bill that will be introduced next week.
That bill proposes banning all private cryptocurrencies, but allows for some investment in their underlying technologies. Invesco's fund is designed to do exactly that, investing in 50 companies that themselves use blockchain technologies.
Canadian bitcoin miner Bitfarms Ltd, US crypto exchange Coinbase Global Inc, semiconductor giant TSMC and the world's biggest corporate crypto holder MicroStrategy Inc are among the fund's holdings. Invesco has yet to set a date for when the fund will be launched.
India's crypto market has boomed since the country's Supreme Court overturned a previous ban in April last year, growing more than 600% over the past year, according to research by Chainalysis. India has more than 100 million cryptocurrency owners, the most in the world, according to broker comparison website BrokerChooser.
Blockchain Tech
Blockchain technology is a decentralised ledger that tracks and records transactions and is the foundation on which many cryptocurrencies are based.
Blockchain-focused ETFs typically invest in companies that are established and well-regulated – and thus shield investors better from the wild swings of opaque and poorly regulated digital currencies such as Bitcoin.
That gives investors an opportunity to gain exposure to some of the upside potential of the crypto boom, while avoiding volatility and reducing risk.
"Entering through an ETF is entering into the blockchain world via a regulatory body," says Kashif Raza, the founder of crypto education platform Bitinning. "Experiments with similar ETFs in Canada and the USA seem to be working well.''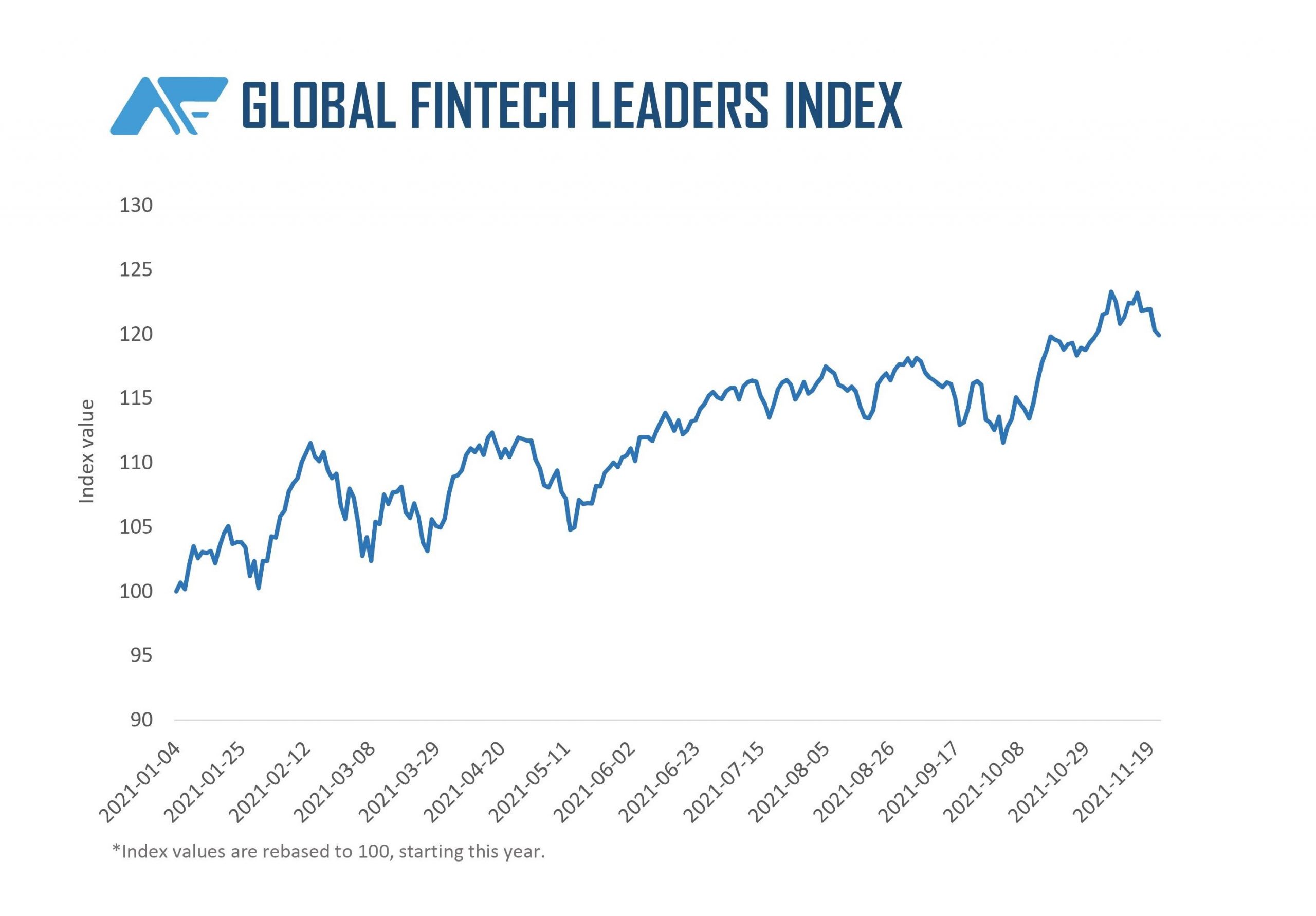 Blockchain ETFs are being buoyed this year by the broad boom in crypto assets, abundant liquidity and rising inflation. Ample global liquidity as central banks counter the pandemic has also emboldened investors to take more risk. At the same time, rising inflation has left low-yielding assets such as government bonds out of favour and prompted investors to seek assets with higher real returns.
The result is seen in the Asia Financial Global Fintech Leaders Index (above), which tracks a basket of leading companies that includes Nvidia, Salesforce, Visa Card,  Nestle SA and Microsoft Corp., all of which use blockchain to help make their businesses more efficient. It's up 19.9% so far this year.
ALSO SEE: