(ATF) Once a star project on the Wuhan government's list, the $20 billion Wuhan Hongxin Semiconductor Manufacturing (HSMC) project has been put on hold and its promise to deliver China's first 7-nanometre (nm) chips may never happen. Chinese media say HSMC is only one of many who have exploited the government's desperate pursuit for homegrown semiconductor technologies.
Reporters at China's Security Times visited HSMC plant's construction site in Wuhan Dongxihu District last month only to find a deserted place. The entrance intended for construction vehicles to pass was closed. A few workers and security guards confirmed with Security Times that the project has been put on hold since the coronavirus outbreak during the Chinese New Year holiday.
HSMC specialises in semiconductor wafer research, development and manufacturing, and expects to build a 14nm chip production line that can produce 30,000 wafers per month and a 7nm chip production line with the same capacity, the company said on its website.
Lu Haitao, chairman of the project's general contractor Wuhan Torch Construction Group (Wuhan Torch), declined to comment but told Security Times that he might be able to speak in two months' time.
Chiang Shang-yi, HSMC's chief executive who joined the company only last year, is reportedly exiting. The 75-year-old chip veteran was formerly an independent director at mainland China's largest chipmaker Semiconductor Manufacturing International Corporation (SMIC), and prior to that the executive vice president and co-chief operating officer overseeing R&D for Taiwan Semiconductor Manufacturing Company (TSMC). 
The latest news article published on HSMC's website on July 8 said Chiang attended an award ceremony for employees who stuck to their jobs during the Covid-19 pandemic.

Contractor breaks the news
Earlier in July, an article by Wang Liyin, the legal representative of HSMC's contractor Wuhan Huanyu Foundation Engineering (Wuhan Huanyu), was published by several social media channels, accusing HSMC of causing huge losses for contractors, banks, and its employees and questioning HSMC controlling shareholders' capability to run such a mega-project in Wuhan when they have "no technical background, no team, and no business competency."
"After four rounds of court hearings over the last year or so, HSMC still owes Wuhan Huanyu 34 million yuan ($5 million) in construction payments. Wuhan Huanyu's shareholders are in serious debt and the company is on the verge of breakdown," Wang wrote.
HSMC is 90%-owned by Beijing Guangliang Blueprint Technology (Beijing Guangliang), a shell company set up by Li Xueyan and Cao Shan in November 2017 in Beijing, Wang said in his article. While Beijing Guangliang promised to infuse 1.8bn yuan of capital into HSMC, it is believed to not have invested a single penny to date. The local government-owned Industrial Development Investment Group of Wuhan Airport Economic Development Zone, on the other hand, provided 200m yuan for the project.
The government funding quickly ran out in early-stage facility construction, and HSMC already faced insolvency in the second half of 2018, Wang said citing sources from Wuhan Torch.
HSMC even went so far as borrowing money from Wuhan Torch to pay construction fees. Wuhan Torch obtained several loans, believed to be more than 700m yuan, from the banks to help HSMC with funding difficulties.
HSMC's only valuable asset, the ASML lithography machine it purchased in December 2019 for 581.8m yuan, was held in pledge for a loan just one month later, Wang wrote.
Wang also questioned HSMC's research and development capabilities when it had only 203 full-time employees, according to its 2019 annual report, and only a small portion would be R&D staff. For comparison, SMIC has an R&D team of 2,530 people and TSMC 5,000 -6,000 people.
"It took years for China's top-notch chipmaker SMIC to achieve a 14nm process. The 14nm goal is way too ambitious for a startup like HSMC," he wrote.
HSMC had planned for the first test of the 14nm chip tape-out in the second-half of this year, and the R&D on 7nm proprietary technology to start this year.
Information leak by local government
Wang's article did not catch the mainstream media's attention until a local economic operations report published on the website of Wuhan Dongxihu District government revealed on July 30 that "there is a large funding gap in the HSMC project" and that it faces "risks of stagnation at any time".
The disclosure roused great controversy among the industry because the HSMC project had been on the government's A-list for strategic projects. 
As of April, it was still at the top of the Key City-level Projects in Construction for 2020 list published by Wuhan's government. It did not make it to Hubei Province's Key Projects 2020 list published in May even though it had been included in the previous two years.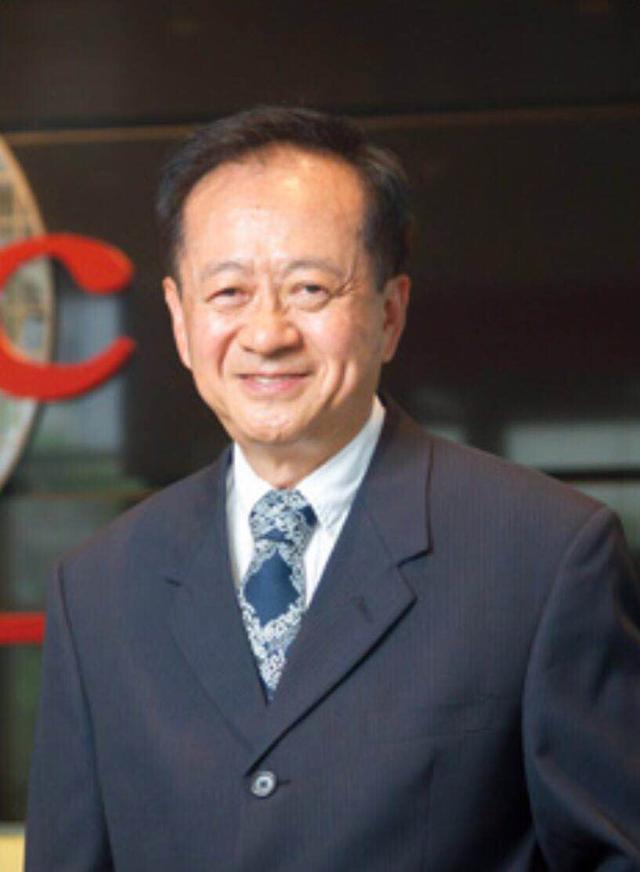 CEO Chiang Shang-yi. Photo: HSMC website
Caixin magazine cited the Dongxihu District government report as saying that the projected total investment for the HSMC project is 128bn yuan, and because of Phase II land transfer issues, the project cannot be filed to the National Development and Reform Commission and cannot secure investment from the national semiconductor fund or other funds. 
"It is expected to be difficult to apply for the remaining 112.3bn yuan funding this year," the magazine quoted the report, and estimated that more than 10bn yuan had been spent on the project over the past three years.
Wuhan Dongxihu District government later deleted the report from its website.
According to Chinese business credit reporting platform Tianyancha, HSMC's Phase II land use right worth 75.3m yuan was seized by the court because of a lawsuit filed by Wuhan Huanyu.
Mysterious shareholders
HSMC's controlling shareholder, Beijing Guangliang, is majority-owned by chairwoman Li Xueyan. 
Public information shows that Li has had businesses in ecological technology, baijiu retail, catering, garden construction, and traditional Chinese medicine sales, but has no experience in semiconductors.
The other co-founder Cao Shan is no longer on Beijing Guangliang's board, but data on Tianyancha shows he had registered for a new semiconductor company in Zhuhai, namely Yixin Integrated Technology (Zhuhai) Co., Ltd. (Zhuhai Yixin), before he left Beijing Guangliang. Zhuhai Yixin has brought on board Xia Jingqiu, another TSMC former technical executive, as its chief executive.
Through Zhuhai Yixin, Cao set up two more semiconductor joint ventures with state-owned companies at the turn of the year 2018-2019 in Jinan of Shandong Province, namely Quanxin Integrated Circuit Manufacturing (Jinan) Co., Ltd. and Yunxin International Integrated Circuit Manufacturing Co., Ltd.
Though not confirmed, Security Times suspects that since 2017, Cao and a few others might have used similar tricks to set up shell companies and get a piece of the national semiconductor fund while transferring their risks to the local governments, financial institutions and construction contractors.  
Making chips is like "playing football"
"The current nationwide investment boom in semiconductor manufacturing is based on the logic that 'as long as you buy the equipment, arrange it and press the button, everyone can produce semiconductors'. This view is wrong. It may be true for other industries, but is definitely wrong for semiconductor manufacturing," He Lizhong and Wang Xueheng, semiconductor industry analysts from Guosen Securities, said in a commentary on HSMC's case.
"It is because semiconductor manufacturing is a large system integrating many sub-systems such as machinery, chemical engineering, software and materials. With the level of integration increasing, the difficulty of semiconductor manufacturing also increase gradually," they said.
"Playing ping-pong and building the atomic bomb are single-player technologies, while playing football and making semiconductors are multi-player integrated technologies. This is the essential difference." 
Guosen Securities believes being acquired by SMIC would be HSMC's best destiny.
System-on-a-chip or scam-on-a-chip?
With tech giants like Huawei, Lenovo and Xiaomi, China is the world's largest chip importer with shipments exceeding $300bn in 2019, even larger than those of oil. The country is heavily reliant on chip technology imports.
In the past two decades, the government has introduced several rounds of policies to support the homegrown semiconductor industry. Taiwan media reported last year that mainland Chinese companies had hired more than 3,000 technical professionals in the semiconductor field from Taiwan since 2015, and some high-level executives receive twice the salary compared with Taiwan.
In October of last year, China set up a new national semiconductor fund of 204.2bn yuan to nurture its domestic chip industry and close the technology gap with the US.
The semiconductor business has become a "holy grail" for investors. There are similar stories as HSMC from other parts of China, some of which not as developed as Wuhan.
Last year, Dehuai Semiconductor in Huai'an of Jiangsu province defaulted on a large amount in employee wages, supplier loans and general loans. It faced 10 lawsuits. As of the end of 2019, the Dehuai project received 4.6bn yuan in investment funds, but had more than 100m yuan in outstanding debts. 
In July of this year, Dekema, a Nanjing-based chipmaker backed by the local government, announced it was bankrupt because of "financial difficulties" in raising additional funds from investors. 
The Nanjing company previously received $3bn from investors including the Nanjing municipal government. Founded in 2016, the company said it would "fill the blank in China's contact image sensor (CIS) chip production". CIS chips are a key component widely used in portable scanners and bar-code readers. After the bankruptcy announcement, local media found that the company's headquarters consisted of two unfinished buildings and that it had not produced a single wafer.
In an older infamous case in 2006, Chen Jin, the dean of Shanghai Jiaotong University's School of Microelectronics, was fired after a government investigation determined he faked the development of the Hanxin series of digital signal processors (DSPs). DSPs are a type of processor used in mobile phones and other electronic devices. Shanghai Jiaotong is one of China's most prestigious universities and the alma mater of former President Jiang Zemin.
Chen had relabelled some chips designed by Freescale Semiconductor, a supplier to Motorola and Cisco, and passed them off as the first version of the Hanxin chip. Building on the success of the Hanxin chip, Chen applied for dozens of other projects and obtained hundreds of millions yuan of research grant, most of which went to his offshore bank account in the US.