(ATF) China bonds' new year rally slowed to a near halt Wednesday amid signs that policymakers are mulling moves to weaken the yuan, making Chinese assets less attractive.
Corporate bonds extended a seven-day rally after the New York Stock Exchange (NYSE) signalled it would relent on plans to delist three Chinese telecom companies. But gains were pared amid reports the bourse may yet change its mind.
Enterprise and financial bonds climbed, led by CITIC Corp, after the huge investment firm was named as a possible bidder for the home appliance business of Dutch electronics giant Philips.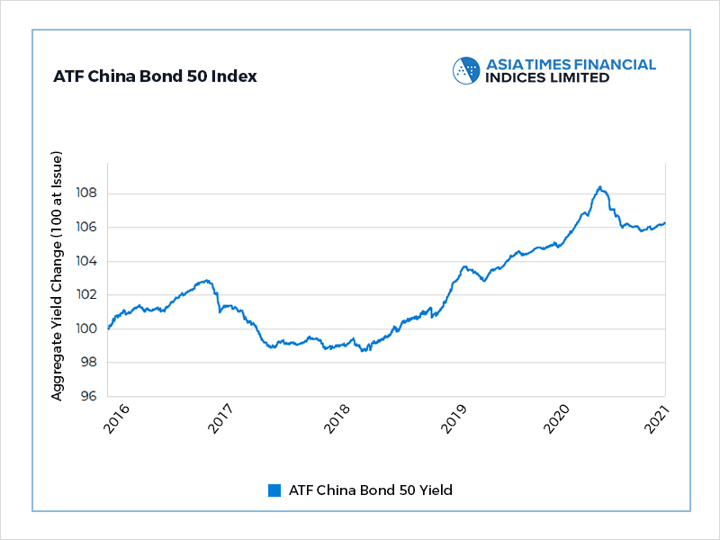 The benchmark ATF China Bond 50 Index advanced 0.01%, its smallest gain since Christmas. The gauge has advanced strongly as data over the holiday period cemented China's position as the only major economy to pull back from the pandemic downturn.
The People's Bank of China weakened its yuan fixing to 6.4604 to the dollar on Wednesday after the currency reached its strongest level since 2018. The move adds to signs the central bank wants to rein in the yuan on concern a stronger currency will increase the cost of exports and diminish the country's economic recovery.
The yield on Citic Corp's 5.18% bond fell 0.13% amid reports it is among a number of Asian bidders lined up to buy Philips' lucrative home appliance business. Others reportedly in line to snap up the business include China's CDH Investments and domestic appliance maker TCL Technology.
The Corporates sub-index advanced 0.03%, taking its gains since Christmas to 0.48%, the best performer among the five ATF China bond indexes.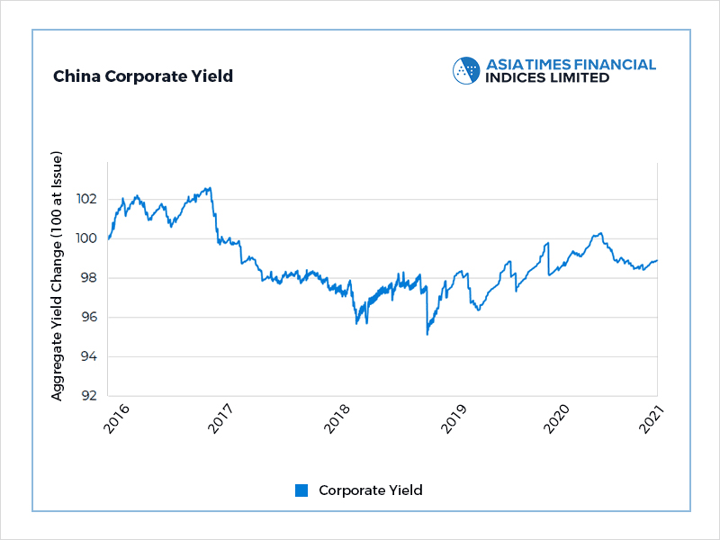 The NYSE said Tuesday it wouldn't delist China Telecom, China Mobile and China Unicom after earlier announcing it would remove them in response to outgoing president Donald Trump's anti-China crackdown.
The exchange has since performed another U-turn and said it would in fact delist the companies.  
Also Read on ATF