Beverages triumphed over buildings in the latest Hurun China Rich List, with bottled water king Zhong Shanshan topping the list for the first time with a fortune estimated at just over $60 billion.
However, assets owned by property magnate Hui Ka Yan, founder of debt-stricken China Evergrande Group, declined by $25 billion over the past year.
Hui's net worth has fallen almost 70% to $11.3 billion since 2020, making him China's 70th richest person. He ranked as the country's fifth richest person last year and topped the list in 2017.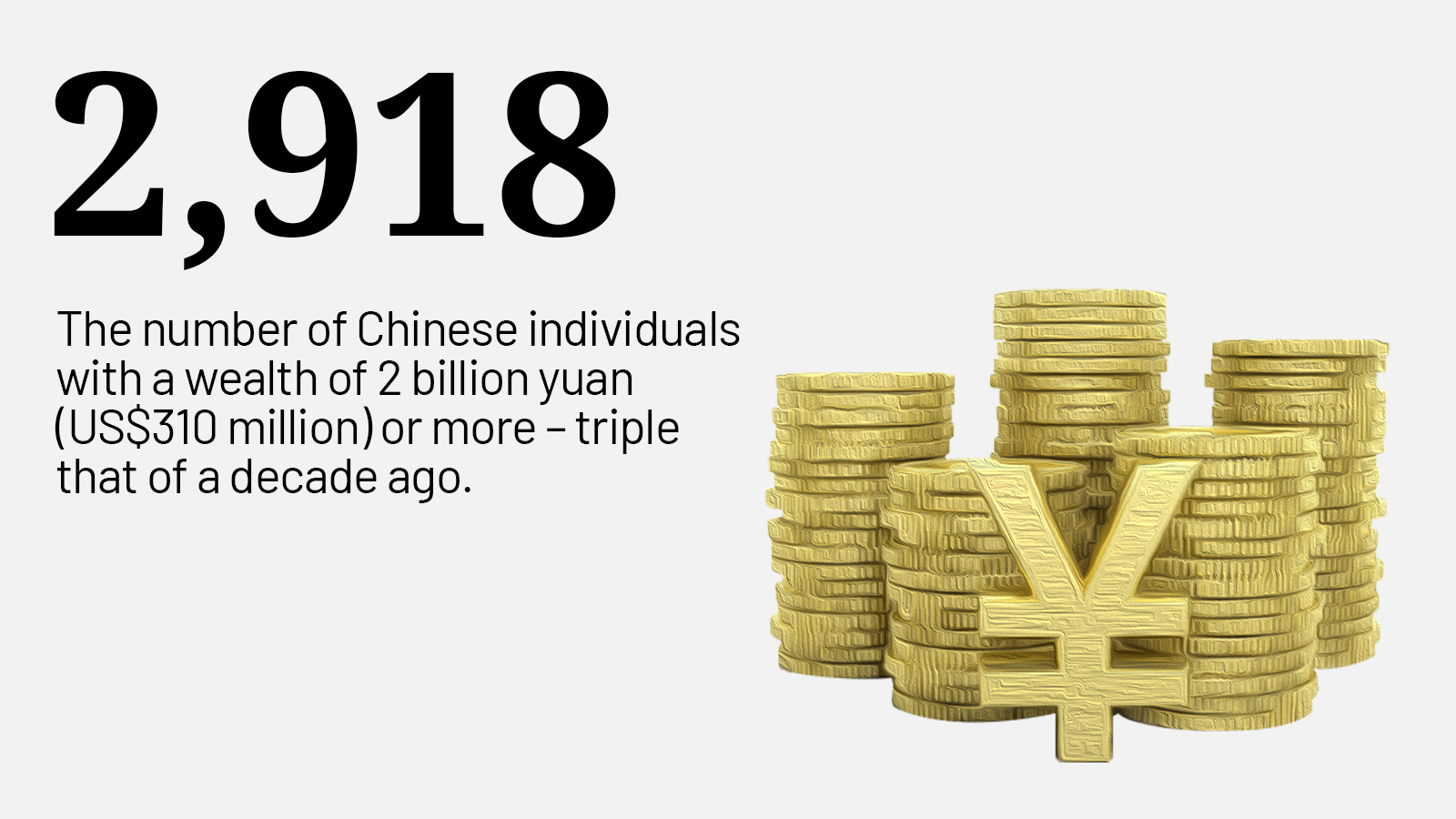 The annual list of Chinese individuals with wealth of 2 billion yuan (US$310 million) or more grew by 520 people to 2,918 – triple that of a decade ago. Their total wealth rose 24% to US$5.3 trillion, six times that of a decade ago.
China added almost one US dollar billionaire a day over the past year.
Zhong, chairman of Nongfu Spring, saw his fortune rise by $32 billion last year when his company went public.
Tech Crackdown
However, technology titans saw their rankings plunge as a result of a crackdown by Beijing on the sector. The net worth of Alibaba cofounder Jack Ma fell 36% to $39.6 billion. Ma topped last year's list.
His wealth has tumbled since regulators pulled the initial public offering of Alibaba financial unit Ant in November 2020.
The fortune of Pony Ma, head of Tencent, also fell by 20% to $49 billion.
Hurun founder Rupert Hoogewerf argued that despite negative headlines over the tech and property sectors, China's private sector remained "extremely dynamic". He said that half of this year's list are new faces compared with five years ago.
"New sectors and business models are changing the landscape," he added, pointing to the surging wealth of new-energy tycoons in the electric vehicle, solar and mining sectors.
"A boom in new energy entrepreneurs, sparked by carbon reduction targets, as well as a spate of new listings of tech-related companies drove this year's Hurun China Rich List to records heights," Hoogewerf said.
• George Russell
READ MORE: