(ATF) Chinese bonds rallied Tuesday after the People's Bank of China (PBoC) said it would closely monitor credit risks in the nation's economy.
The bonds of state-owned enterprises (SOEs) led gains after the International Monetary Fund (IMF) said China's economy would continue to recover strongly from the pandemic downturn.
The ATF China Bond 50 Index rose 0.03% to 106.89, its highest since mid-June. Apart from a short selloff in November, the benchmark has climbed since the middle of 2020 as data has shown consistent growth in the economy after it contracted in the first quarter amid pandemic lockdowns.
The SOE-dominated Enterprise sub-index climbed 0.05% for a second day. The 3.84% bond of China Huadian Corporation was the biggest gainer, with its yield falling 7.06%. The yield on CITIC Group's 5.18% bond dropped 0.16%.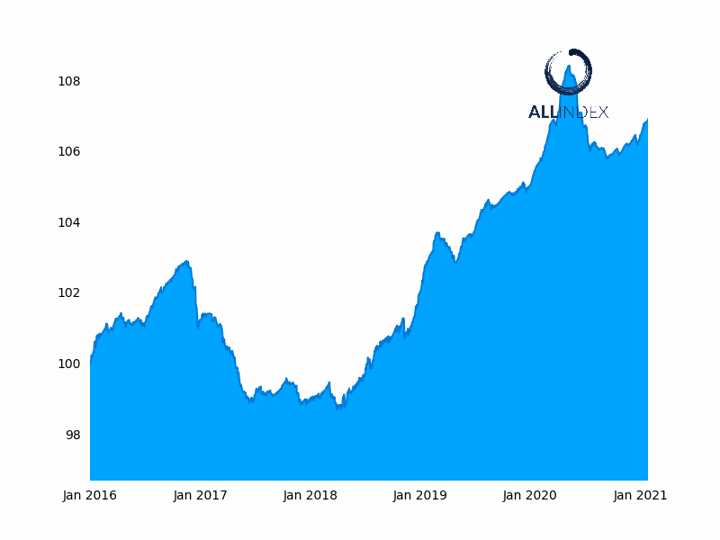 China's monetary policy will continue to support economic growth and the central bank will watch debt and non-performing loan risks, central bank Governor Yi Gang said.
Speaking at a virtual meeting of the World Economic Forum, Yi said China's macro policies will focus on maximising employment, which will help boost consumption, and China's exports will remain pretty good this year.
Also on ATF
"Monetary policy will continue to prop up the economy, but at the same time we will watch for the risks. We will keep a delicate balance between supporting economic recovery, at the same time preventing risk," Yi said.
"One risk is the macro leverage ratio of China increased somewhat last year, the second risk is non-performing loans that are growing, and we also look at external risks, which is look at the capital flow situation."
Meanwhile, the IMF said China's economy is expected to expand by 8.1% in 2021 and 5.6% in 2022, compared with its October forecasts of 8.2% and 5.8%, respectively, while India's economy is seen growing 11.5% in 2021, up 2.7 percentage points from the October forecast after a stronger-than-expected recovering in 2020.
China's Foreign Exchange Trading Center set the yuan at 6.4847 to the dollar, 7.8715 to the euro and 6.2486 to 100 yen.
Additional reporting by Chris Gill and Reuters