(ATF) Chinese corporate and municipal bonds rose in the week as the recovering economy boosted demand for riskier assets.
Returns climbed also as the Ministry of Finance urged local authorities to hasten the completion of a 3.75 trillion-yuan programme to stimulate the real economy in the wake of the coronavirus lockdown. An anticipated cut in some lending rates may provide an extra boost to private bonds in coming weeks as the government tries to further smooth the flow of money to a private sector decimated by the downturn.
The benchmark China Bond 50 Index ended the week higher, although it declined on Friday, dragged down by financials after they were urged earlier in the week to switch from the SWIFT international payments system to avoid threatened US sanctions. The gauge closed Friday at 106.22, down 0.02% on the day but up 0.02% for the week. Of the ALLINDEX sub-gauges, Corporates climbed 0.18% in the week, Enterprises were 0.15% higher, Financials fell 0.03% and Local Governments slumped 0.13%.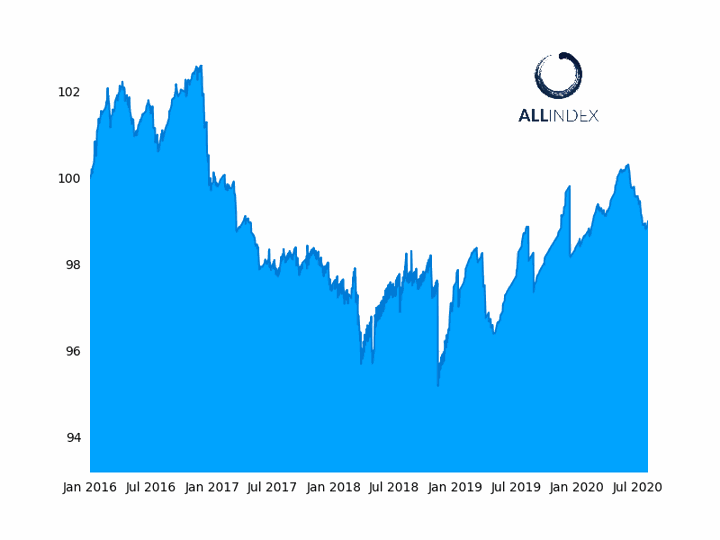 The ALLINDEX Corporates Index climbed 0.02%.
Non-sovereign bonds have been advancing in recent weeks as the government has sought to boost the private sector, which accounts for four-fifths of urban jobs. They've also been boosted by sovereign debt near record lows, making riskier assets more attractive to yield-hungry investors. 
Chinese assets are benefited from the waning appeal of US-dollar denominated investments as the American economy sinks amid a surge in new coronavirus cases. That's been coupled with increased signs of growth in the Chinese economy following the announcement of another rise in Purchasing Managers Index data.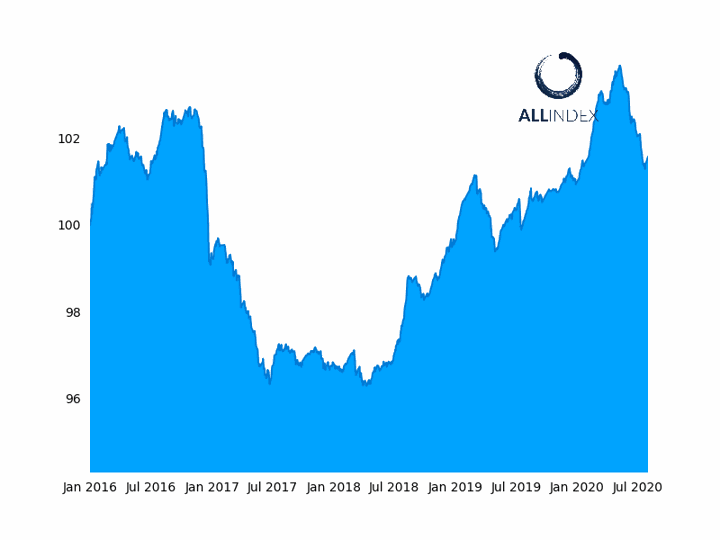 The ALLINDEX Enterprises Index climbed 0.15%.
The ATF CB50 Index may get a boost if the People's Bank of China (PBoC) cuts the cash buffers banks must keep to protect them against shocks. Any reduction in the required reserve ratio (RRR) would be intended to release liquidity than can be funnelled into the private sector, which is still suffering from a slump in consumption inflicted by virus-mitigating lockdowns and a sharp slide in the global economy.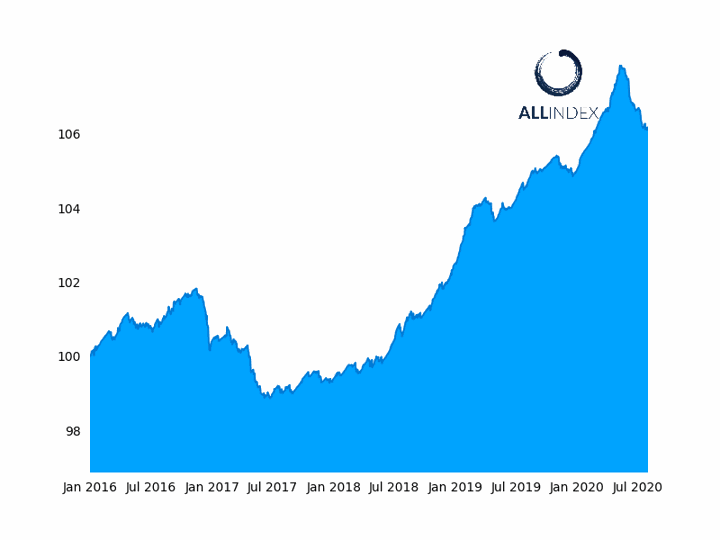 The ALLINDEX Financials Index fell 0.03%.
HSBC analysts predict a cut in interest rates in the second half to further stimulate smaller businesses. With credit default risk surprisingly low considering the economic environment, Deutsche Bank analysts are bullish also on China's credit markets.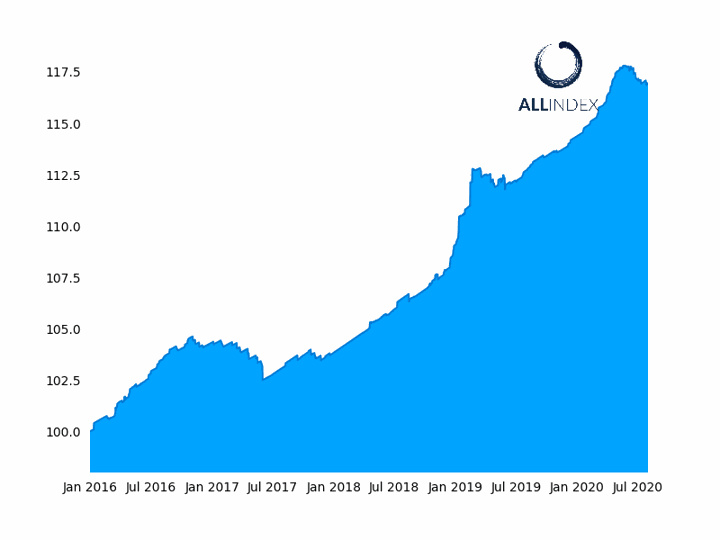 The ALLINDEX Local Governments Index dropped 0.13%.