The China Evergrande debt crisis gathered momentum Thursday when the giant property developer was called a defaulter for the first time when Fitch Ratings downgraded it to ''Restricted Default'' status.
China Evergrande debt stands at about $300 billion and Fitch said it did not respond to a request for confirmation on coupon payments worth $82.5 million that were due last month with a 30-day grace period ending on Monday.
"We are therefore assuming they were not paid," it said.
Fitch defines a restricted default as indicating an issuer has experienced a default or a distressed debt exchange, but has not begun winding-up processes such as bankruptcy filings, and remains in operation.
The following timeline shows the next bond coupon payments that must be negotiated to avoid a China Evergrande default. There are 14 of them through early May that together total almost $1 billion.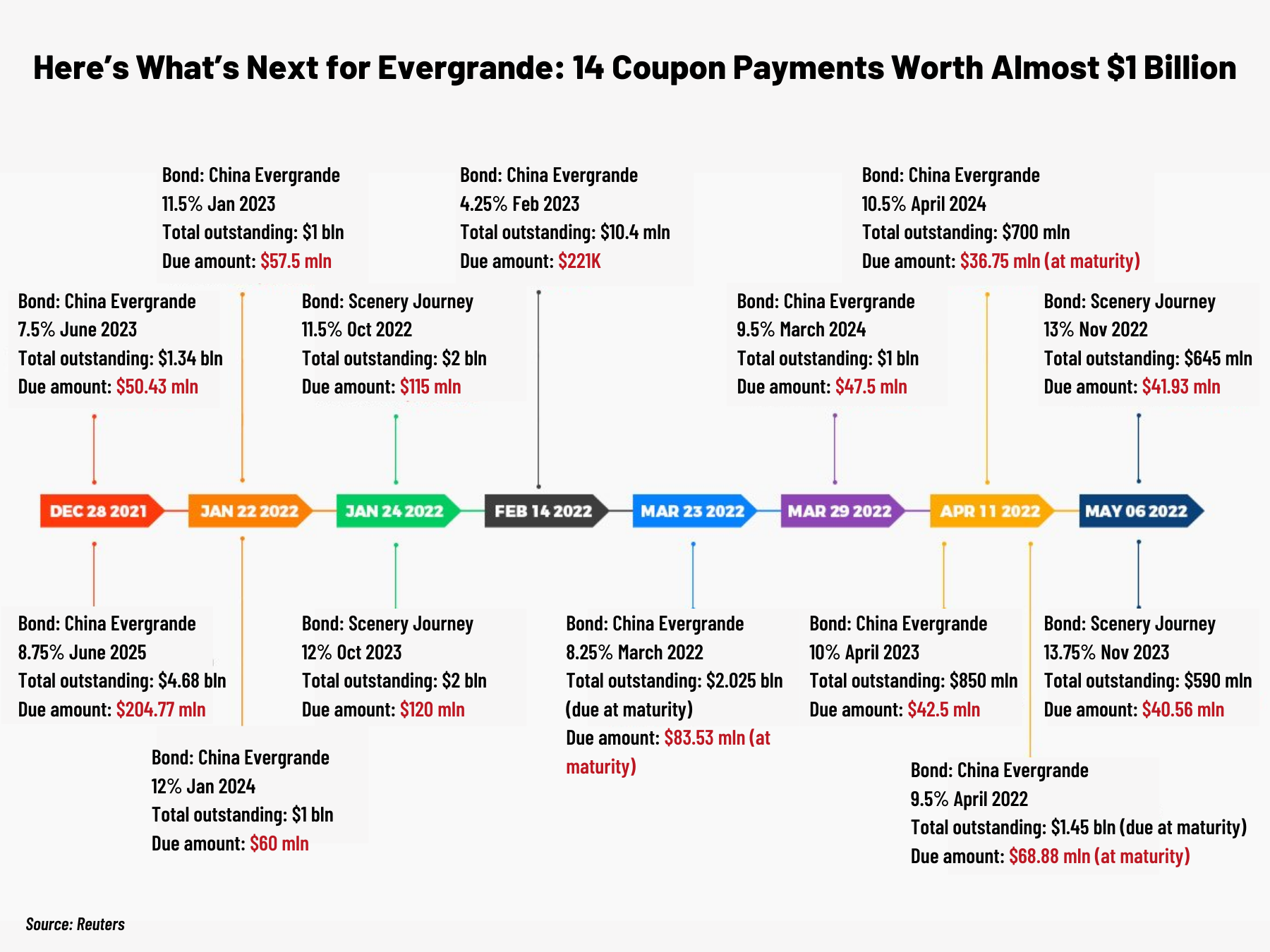 • By Nitin Bhagat and Vishakha Saxena