Top Chinese grocery apps are looking for US funding to expand their business; Dingdong Maicai is aiming to raise around $500m in an IPO in coming weeks, while MissFresh says it wants to capitalize on consumers' growing demand for high-quality grocery products
(AF) China's two popular grocery apps, Dingdong Maicai and MissFresh, both filed for initial public offerings (IPO) in the US on Tuesday to raise money for business expansion in a crowded sector.
Each of the two companies seeks to sell $100 million worth of shares, according to their prospectuses, although that figure is often a placeholder used to calculate filing fees.
Dingdong, backed by investors including Sequoia Capital and Tiger Global Management, aims to raise around $500 million in its US IPO with a valuation of at least $6 billion, Reuters said, citing people with direct knowledge of the matter.
Dingdong plans to open books for the IPO in two weeks and a listing could take place as early as the end of June, two of them said.
Dingdong will to use the funds raised to increase penetration, expand into new markets, enhance procurement capabilities, and upgrade its supply chain systems, according to its prospectus.
Meanwhile, Tencent-backed MissFresh said it will use the proceeds from the IPO to expand its on-demand grocery delivery service, "smart" grocery stores, as wells retail cloud services for supermarkets.
Both companies operate mainly in first- and second- tier cities such as Shanghai, Beijing, Shenzhen, and Hangzhou, and provide quick on-demand grocery delivery services with mini-warehouses located near key neighborhood areas.
Both have adopted a "direct sourcing from origin" model, which has helped their suppliers manage inventories more accurately, reducing the layer of distributors and lowering costs.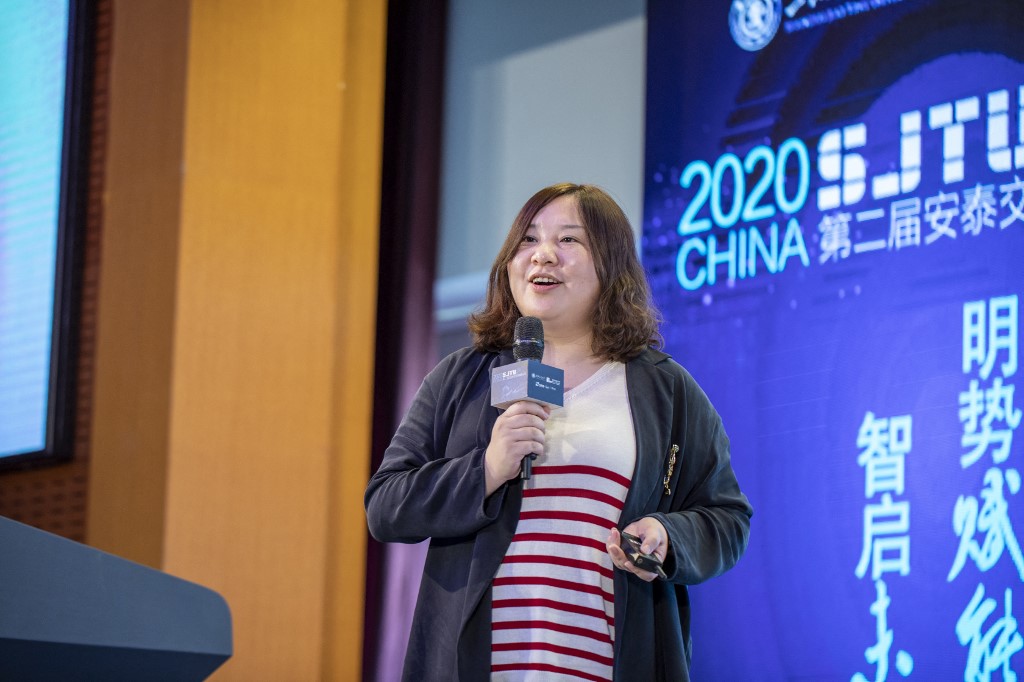 Yu Le, a co-founder of Dingdong Maicai, speaks at a forum at a university in Shanghai in September 2020. Photo: ImagineChina via AFP.
Jump in demand for fresh produce
The Covid-19 pandemic has fueled online demand for fresh produce in China, with e-commerce companies including Dingdong, Alibaba Group and Pinduoduo competing aggressively to grab a major slice of that vast market.
The size of China's neighborhood retail market reached 11.9 trillion yuan ($1.9 trillion) in 2020. That is made up of 5 trillion yuan ($783.5 billion) in fresh produce trade and 6.9 trillion yuan ($1.1 trillion) from other fast-moving consumer goods, according to iResearch. The market is expected to further expand to 15.7 trillion yuan ($2.5 trillion) by 2025.
MissFresh said the neighborhood retail industry in China has huge potential. The sales channels are highly fragmented, with supermarkets accounting for 37.4% of sales in 2020, much lower than 55.6% in the US and 78.7% in the UK. The ratio of online grocery retailers increased to 14.6% in 2020, up from 8.8% a year earlier.
Consumers' growing demand for high-quality grocery products and home delivery services has pushed traditional supermarkets to also accelerate their online transformation.
Dingdong, founded in 2017, entered the market three years later than MissFresh. But it has grown at a much faster pace, with service coverage and the number of distribution centers surpassing MissFresh.
Dingdong's revenue in 2020 was almost twice as much as MissFresh's revenue, reaching 11.3 billion yuan ($1.8 billion).
However, both companies are bleeding money and yet to make a profit. Dingdong recorded a net loss of 3.18 billion yuan ($498 million) in 2020, and MissFresh a net loss of 1.65 billion yuan ($259 million).
Last month, Dingdong raised $330 million, in a funding round led by SoftBank Vision Fund, bringing its total fundraising to over $1 billion.
MissFresh has raised about 12 billion yuan ($1.9 billion) to date, from investors such as Tencent, Goldman Sachs, and the local government in Qingdao city.
Dingdong plans to list its shares on the New York Stock Exchange under the symbol "DDL", and MissFresh plans to list on Nasdaq under the symbol "MF."
ALSO SEE: