The case of China's missing foreign minister has taken a curious turn, with the suggestion that Qin Gang – as well as senior members of China's strategic missile command – have been taken into custody for questioning, according to a report by Asia Sentinel, which noted that Beijing has not denied rumours of an affair between Qin and Fu Xiaotian, 40, seen here, who it described as a "high-powered and well-connected" Phoenix Television reporter, "who is suspected of being a double agent."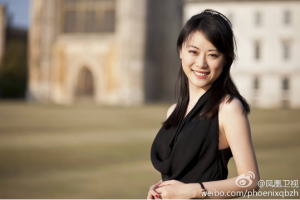 Qin has not been seen for over three weeks, and his absence from the ASEAN summit and other formal meetings has sparked questions over his health, and queries this week from CNN, the New York Times and others. Both Qin and his alleged mistress are missing, the report said, along with Lieutenant General Li Yuchao, the commander of China's rocket force, whose absence led to speculation he could also be facing an investigation, especially after a tweet on June 29 that claimed Li was taken from his office the previous day, and a further tweet saying Li's son is studying in the US, and may have "betrayed the CCP's military intelligence".
Read the full report: Asia Sentinel.
ALSO SEE: