(ATF) China's two largest TikTok equivalents, Douyin and Kuaishou, are racing to raise capital through  IPOs in Hong Kong to fuel their expansion into the e-commerce space. As monetization becomes a priority, ByteDance-operated Douyin and Tencent-backed Kuaishou are both tapping livestreaming sales to be the new growth engine.
Chinese online short video start-up Kuaishou may file its prospectus to the Hong Kong Stock Exchange as early as next week, Chinese newspaper Beijing News reported on Sunday, quoting a source close to Kuaishou.
Tencent, which led a pre-IPO funding round of $3 billion late last year, is a cornerstone investor for Kuaishou's IPO, and Jack Ma's private equity fund YF Capital is also negotiating for more share allocation, the report said. Cornerstone investors, more common in Hong Kong than elsewhere, are large institutions that agree to hold the shares for about six months in exchange for a sizable allocation.
Kuaishou aims to raise up to $5 billion, and has hired Bank of America, China Renaissance and Morgan Stanley to work on the IPO, people with direct knowledge of the matter said. Its valuation is estimated to be $50 billion.
According to an analysis by investment research and consulting firm ChinaVenture, Kuaishou's valuation would make it the 20th most valuable company listed on the Hong Kong Stock Exchange, more valuable than SinoPec, BYD Auto, Bank of Communications, and Vanke.
It would also rank seventh among the most valuable internet companies on the Hong Kong exchange, after Alibaba, Tencent, Meituan, JD.com, Xiaomi and Netease, ChinaVenture said.
Venture capital firms such as Sequoia, Shunwei and Morningside will be able to exit with money worth tens to thousands times their original investment, they said.
Meanwhile, ByteDance is also in preliminary discussions both internally and with investment banks to list its Chinese short-video-app Douyin in Hong Kong, according to people familiar with the situation. 
Douyin's issue size was not revealed but industry professionals estimated its valuation could be $100 billion.
"After several rounds of competition in user expansion and commercialization, Douyin and Kuaishou are choosing to list in Hong Kong at almost the same time. Their intention to compete is very apparent," Xia Qingying, an analyst from Wanlian Securities, said in a commentary.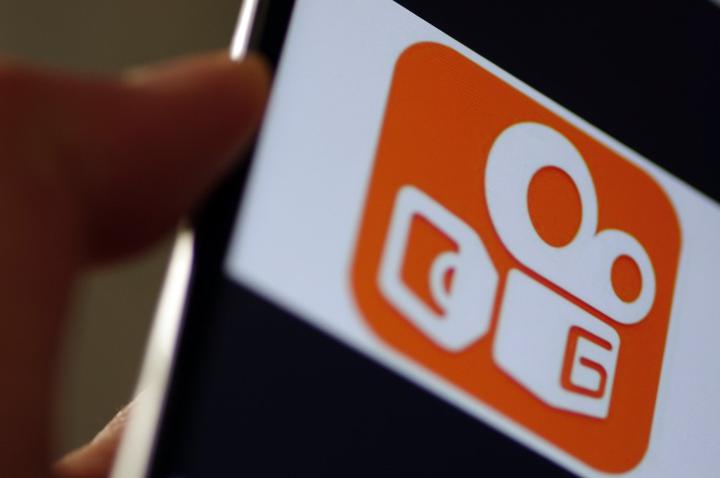 The app for Kuaishou, above, which hopes to list in Hong Kong shortly. Photo: AFP.
'Good timing for a good IPO price'
"On the one hand, Douyin and Kuaishou have seen their traffic and advertising revenues increase substantially this year benefiting from the pandemic. On the other hand, the stock market is also at a high point now. They can secure a good price for their IPOs," ChinaVenture said in a commentary.
Both Douyin and Kuaishou need more capital to expand their e-commerce businesses as they are are tapping livestreaming sales as a new monetization model, they said.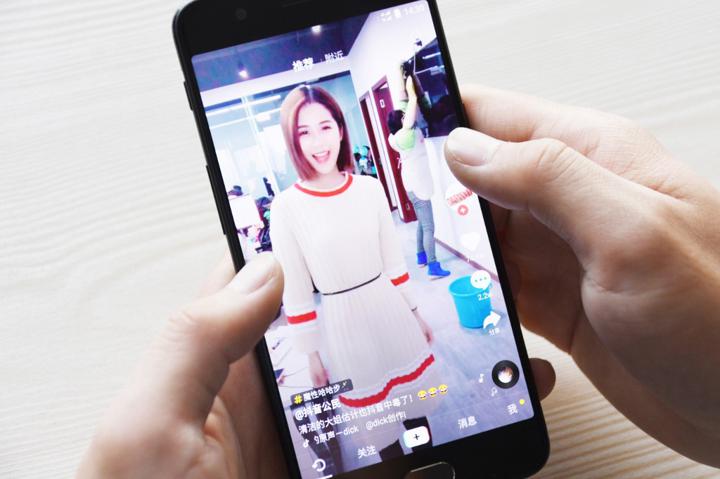 A netizen in Anqing in Anhui province watches a short video through the mobile app of TikTok, which in 2018, was the overseas iteration of Bytedance's Douyin app. To encourage users to watch or upload short videos, Douyin makes their videos look cool, with users able to apply special effects, background music and other tricks. Market analysts said 85% of its users were under 24. Pic: Lu junming/ Imaginechina via AFP.
Livestreaming sales, a new focus
Chinese consumers are not unfamiliar with livestreaming shows that started about four years ago in which social media celebrities endorse products from brands and offer discounts to their fans. 
With the recession caused by Covid, a new trend this year is for CEOs to promote their products on these shows. Dong Mingzhu, the chairwoman of air-con maker Gree, has hosted several livestreamed sales shows this year on both Douyin and Kuaishou, as well as marketplaces JD.com and Taobao. Her one-day show on Taobao on June 1 generated record-high sales of 6.5 billion yuan (US$973 million).
Livestreamed sales is a key focus area for both Douyin and Kuaishou, Xia from Wanlian Securities said.
Kuaishou gained first-mover advantage in at these "live sales" last year when it launched a function to redirect users to merchants on the JD.com marketplace and generated 2.1 billion yuan ($314 million) in sales through a partnership with Alibaba's Tmall for the 2019 Singles' Day sale. 
This year, Kuaishou signed a new agreement with JD.com to share product inventories, securing the supply chain for its short video platform.
With over 100 million daily active users and over 500 million monthly orders as of August 2020, Kuaishou is now China's fourth largest e-commerce player, Xia said.
ByteDance is also catching up in the e-commerce space. This year, ByteDance rejigged its structure to establish a top-level business unit that centralises the e-commerce operations of various content platforms, namely Douyin, Toutiao, and Xigua. Now that ByteDance has a payment license, it disconnected all links to external e-commerce platforms last month in an effort to keep consumers within its own closed loop e-commerce system.
Chinese media reports revealed earlier this year that Kuaishou and Douyin are targeting gross merchandise volumes of 250 billion yuan ($37 billion) and 200 billion yuan ($30 billion) respectively for this year's Singles' Day, China's largest shopping event.
Slightly different business models
The Beijing-based Kuaishou (which means "fast hand" in Chinese) was founded in 2011 as a tool for creating animated GIFs. Its founders restructured the business in 2013 into a short-form-video platform, which targeted the untapped market in lower-tier cities. Kuaishou's apps feature miscellaneous user-uploaded videos, as well as live-streamed programs.
Douyin, which is TikTok's Chinese counterpart and operated by ByteDance, was launched in 2016 with short music videos as its initial specialty. At that time Kuaishou already had 40 million daily active users. With ByteDance's support, Douyin quickly expanded and caught up Kuaishou's user numbers in the middle of 2018. Now, it has a larger piece of the pie.
According to a report published by CSM Media Research in September, Douyin is used by 62.8% of all short-video users and Kuaishou 42.6%. There is a large overlap between the pair's user base, and they account for a combined user share of 75.4%, the report said.
The two apps use different algorithms to distribute traffic. Douyin uses ByteDance's centralised distribution model and pushes content according to users' preferences. Users have more loyalty to a type of content than to a particular content creator.
Kuaishou, on the other hand, uses a decentralised model, enabling content creators to have more private traffic to their product. Because of these differences, celebrities on Kuaishou enjoy higher loyalty with more fans tuning to their shows.
So far, Douyin's main revenues are from in-feed advertising, while Kuaishou makes most money from selling virtual gifts to fans for them send to their favourite live-streamers.
With reporting by Reuters
ALSO SEE: