(ATF) China's corporate and municipal bonds extended a new year rally to 13 days Tuesday as investors continued to pile into the assets of the world's only growing major economy.
Citic Bank's bond surged again after it was named as one of five backers of a $2bn credit line given to Xpeng, one of China's leading new energy vehicle (NEV) manufacturers.
The ATF China Bond 50 Index climbed 0.02%, taking its advance since Christmas to 0.54%. The Corporates and Financials sub-indexes rose 0.03 while the Enterprise and Local Governments gauges advanced 0.01%.
Also on ATF
Chinese bonds have rallied since the autumn as the nation's economy has shown robust growth from the pandemic downturn and amid growing foreign interest in China's fixed-income assets.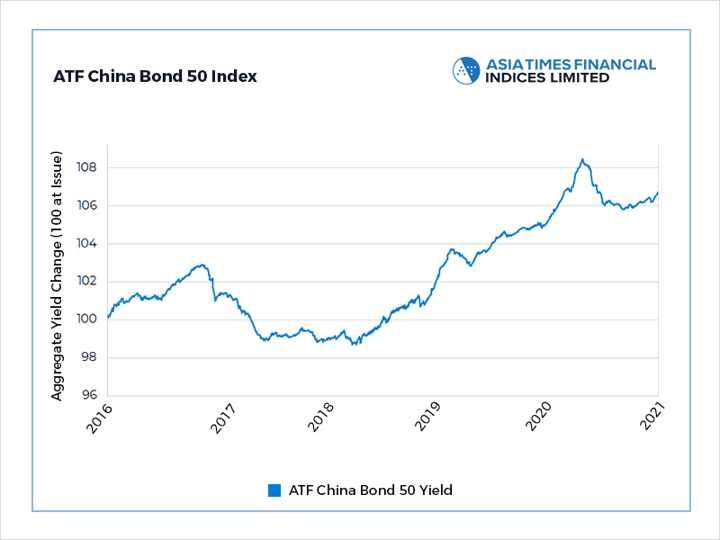 The People's Bank of China has bucked the trend of other central banks and resisted adding more stimulus for fear of overheating the recovery. That's kept Chinese interest rates higher and more attractive to overseas investors for whom the alternatives are Western government debt and credit, much of which carries negative yields.  
The yield on Citic Bank's 2.75% bond fell 0.31%. It was named along with Agricultural Bank of China, Bank of China, China Construction Bank and Guangzhou Rural Commercial Bank as providing the credit line to Xpeng.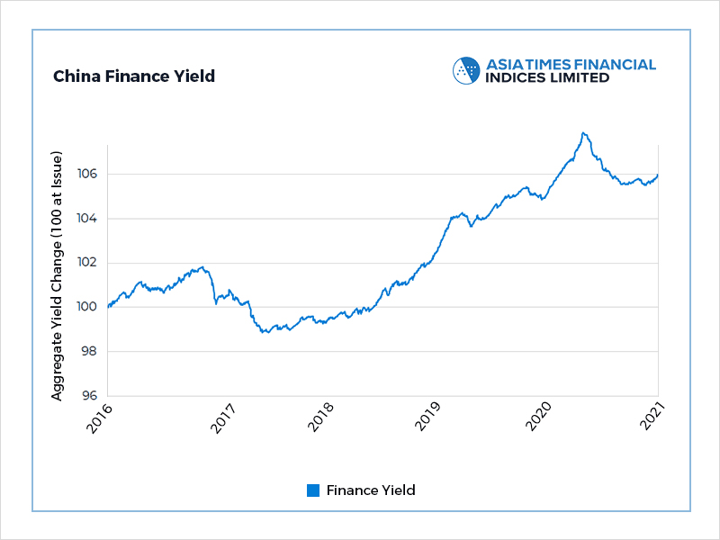 The Guangdong-based automaker is benefiting from a government focus on developing the NEV sector as it seeks to restructure the economy into one built on "smart" interconnect infrastructure.
NEVs will receive substantial financial support to grow their businesses in order to expand outside of China and compete with Tesla and other regular car makers that are entering the electric space.