(ATF) The bonds of Chinese financial companies climbed the most in two months after data showed the nation's banks increased lending in November.
The data, which suggests lenders were shrugging off the impact of the coronavirus downturn, beat analyst expectations.
The Financials sub-index of the ATF China Bond 50 Index climbed 0.06%, the most since the first week in October. The Benchmark ATF CB50 added 0.03%, extending its run of gains to 0.2% over 10 days.
Read Related News on ATF
Chinese banks lent 1.43 trillion yuan in new yuan loans last month, according to data from the People's Bank of China (PBOC). That was higher than on October.
Banks have already doled out 16.95 trillion yuan in new loans in the first 10 months, surpassing an annual record of 16.81 trillion yuan in 2019.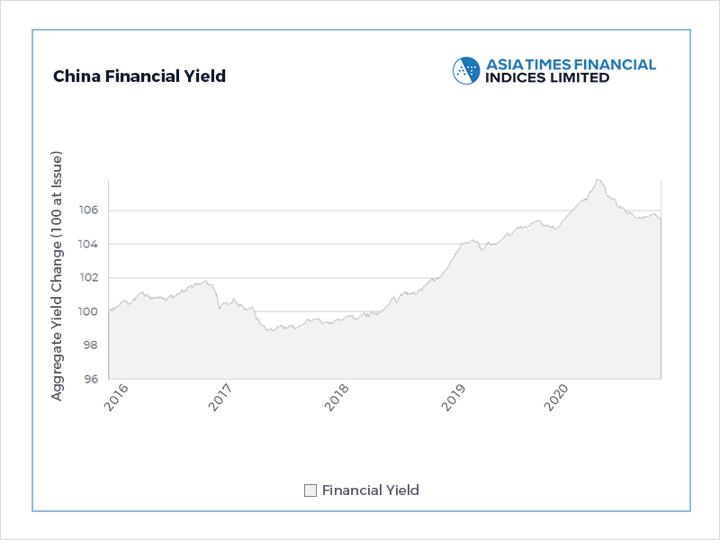 The central bank has rolled out a raft of emergency easing measures since February to cushion the economic blow from the pandemic and tough measures to contain it.
But with economic activity rebounding, analysts like those at Nomura believe policymakers have shifted from a "wartime mode" to a "wait and see" approach.
Markets are wondering when authorities may start to withdraw stimulus and slow credit growth, but most analysts believe such a process would be gradual as long as the global economic outlook remains shaky.
The Local Government and Enterprise sub-indexes rose 0.02%, while the Corporates gauge dropped 0.01%.