Control over "the message" on the internet is going to be a key factor in Asia's growing influence. But its two largest markets, China and India, have two very different ways of achieving that. In the first of a two-part series, Asia Financial's China Correspondent Iris Hong looks at how China has angered the West in its application of online censorship rules and is now using digital gags as a weapon in its long-running trade disputes
(AF) The emergence of the internet in China in the 1990s made information published by foreign media much easier to access. People could suddenly read news published on numerous foreign websites and be exposed to different opinions about the Chinese government and the Communist Party when previously the only means to do so was by listening to international radio broadcasts such as Voice of America on short-wave radio.
While the Chinese government could enforce rules and censor content on Chinese media and websites, it became harder to restrict Chinese people's access to foreign media that may contain criticism of the Chinese government.
The two main types of content banned over China's internet are anti-government speeches and pornography. Websites are expected to censor content posted on them and report to the authorities if they detect violations.
Measures for the Management of Internet Information Services enacted in 2000 demanded that internet content providers be prohibited from creating or publishing information that "harm the country's reputation and interests", "disrupt social orders and sabotage social stability", or "promote obscenity, pornography, gambling, violence, murder, and terrorism, or incite crimes".
Record keeping
Internet content providers are required to keep records of information posted, time of posting, and the internet address or domain name used, according to the regulation.
Internet service providers must record users' logon times, usernames, internet address or domain names, and phone numbers, the regulation said. 
Both of them must keep the records for 60 days and provide such information to the government should it be required for law enforcement purposes, the regulation said.
Due to its lack of power over foreign sites, the Chinese government decided to block foreign sites that do not meet its censorship criteria. Social media such as Facebook, Twitter and YouTube, which are often used by Tibetan separatist groups or members of Falun Gong (considered an "evil cult" in China) to organise protests, have all been blocked by the "Great Firewall of China".
Besides blocking URLs and IP addresses on a blacklist, the Great Firewall also scans URLs to ensure pages don't contain sensitive keywords and blocks them if they do.
Business compliance
Foreign companies doing business in China have to choose between complying with the local laws or giving up on this large market.
The third year into its operations in China, Google became the target of state media such as CCTV and Chinese Youth Daily in 2009 when it refused to censor search results over the Chinese version of the site, Google.cn.
In June 2009, a report by CCTV said a reporting centre overseeing internet content received tip-offs about obscene and pornographic content on the Google.cn website. Google failed to censor content over its site, and violated the Measures for the Management of Internet Information Services, the report said. The reporting centre requested Google clean up its site, and called for punishment of the search giant.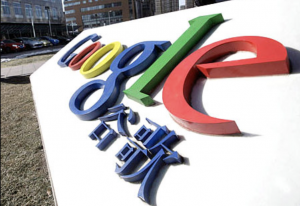 Meanwhile, an editorial published by Chinese Youth Daily accused Google of "poisoning" China's younger generation by offering pornographic content, and applauded the government's crackdown.
On January 13, 2010, Google announced a decision not to censor any content on Google.cn and said it was seeking to reach an agreement with the Chinese government. Two months later, the multinational search giant said it would move its search service to Hong Kong, marking its exit from the market.
Although both sites are blocked in China, Google and Facebook are not entirely missing out on this vast market. Both of them still provide advertising services to Chinese businesses that sell internationally. Facebook runs a business-specific website for Chinese merchants, which is not blocked by the Great Firewall.
Hotel check out
Foreign companies also frequently find themselves caught between debates or over negligence about China's territories.
In January 2018, Marriott ran into trouble in China when it listed territories, including Tibet, Hong Kong, Macau and Taiwan as "countries" in a drop-down menu in a questionnaire survey, drawing fire from Chinese netizens and prompting a probe from China's Internet and market supervisors to determine whether Marriott's actions violated Chinese laws.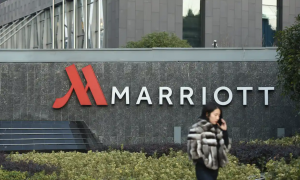 The hotel chain that operates 270 hotels and nearly 100,000 guest rooms in China later apologised and said it "respects and supports the sovereignty and territorial integrity of China".
The incident triggered furore among Chinese netizens, who urged a boycott of Marriott and raced to audit the websites of other multinational companies. 
Gap, Kyocera, Delta Airlines and PayPal also received complaints for showing incorrect territorial information or maps of China.
Western fashion brands were recently in the hot seat as tensions escalated between China and Western nations.
Fashion faux pas 
In March of this year, the Communist Youth League, a wing of China's ruling party, lashed out at H&M on Weibo, China's equivalent of Twitter, over a year-old statement by the Swedish clothing retailer that said H&M was "deeply concerned" by reports of forced labour in Xinjiang and that it did not source products from the region.
The backlash came after the European Union, United States, Britain and Canada imposed coordinated sanctions on Chinese officials accusing them of human rights abuses in Xinjiang. China retaliated with counter measures. 
"Spreading rumours to boycott Xinjiang cotton, while also wanting to make money in China? Wishful thinking!" the Communist Youth League said.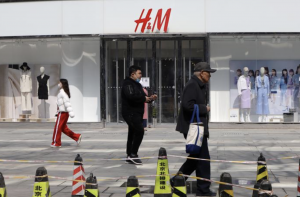 The accusation started a wave of criticism from the foreign ministry to internet bloggers. H&M was suddenly blocked from all major Chinese e-commerce platforms including Tmall, Taobao, JD.com and Pinduoduo. 
Calls for boycotts also extended to other western fashion brands that had previously distanced themselves from Xinjiang, such as Adidas, Uniqlo, Nike, Gap and New Balance.
Chinese local brands such as Li Ning and Anta, which voiced their support for Xinjiang cotton, gained sudden popularity among the youngsters, and their stocks rallied. 
Some commentators said Chinese consumers have plenty of domestic fashion brands to choose from, and it was impossible for Western nations to cut China off from apparels like the US did with microchips.
All apologies
Like Marriott, H&M later apologised. After all, China is one of very few of its markets where its stores remain open despite the Covid-19 pandemic.
For multinational companies, the lesson learned from the cases of Google, Marriott and H&M is that they shouldn't be "eating China's rice while smashing its pot", as the national TV network CCTV said in its criticism of retailer. They are expected to embrace Chinese laws and ideology, or else give up billions of dollars in profits.
China this month passed a new law to counter foreign sanctions, as it looks to build its defences against rising US and EU pressure over trade and human rights.
The Anti-Foreign Sanctions Law, effective immediately, allows the country's courts to punish companies for complying with foreign laws that infringe national interests. In addition, the law states that companies or individuals in China do not need to comply with foreign restrictions.
It remains to be seen how the law would impact foreign businesses, but they could find themselves in a bind if they cannot legally comply with both foreign sanctions and Chinese prohibitions.