(ATF) Former UniCredit CEO Jean-Pierre Mustier and Europe's richest person Bernard Arnault will join French investment firm Tikehau Capital and banker Diego De Giorgo with a special purpose acquisition company (SPAC) to target European financial deals, it was announced on Monday February 15.
A listing in Amsterdam underscores SPAC expansion beyond the US and a potential focus on fintech targets is also part of a global trend, including in Asia – a home to fintech innovation.
"Targets will be aligned to four financial services areas undergoing an accelerated transformation: traditional and alternative asset management platforms, innovative financial technology firms, insurance and insurance-related services and diversified financial services companies with strong customer propositions in attractive segments," Tikehau Capital said in a statement.
The investment firm has had Arnault's Financiere Agache vehicle as a shareholder for 15 years, and also employed Mustier as a partner before he took up his most recent banking job as chief executive of UniCredit.
Mustier rebuilt UniCredit's capital and cleaned up its balance sheet, bringing widespread praise from analysts, but the bank's share price remained depressed and he resigned at the end of last year after resisting pressure from Italian board members to close domestic M&A deals, such as taking over struggling lender Monte dei Paschi di Sienna.
Arnault is best known as the founder of luxury goods group and Louis Vuitton owner LVMH, which has made him the richest person in Europe and one of the richest people globally depending on which wealth list is used.
Tikehau Capital, Mustier, Arnault's Financiere Agache and De Giorgi will be partners in the new SPAC, with Mustier and De Giorgi responsible for finding targets.
SPAC issuance continues at a blistering pace this year, with roughly $46 billion raised so far – more than half of the $80 billion or so seen in 2020, itself a clear record.
The huge roster of deals has increased interest in listing in Europe and Asia, rather than sticking to the normal New York venue for SPACs.
Amsterdam is emerging as one destination of choice in Europe, as regulations there are close to those in the United States, where protection for SPAC investors is better than in most jurisdictions.
Dutch regulations allow investors to redeem their investment if the target eventually identified is not to their liking, for example, and does not have some of the rules on trading currently in force in London.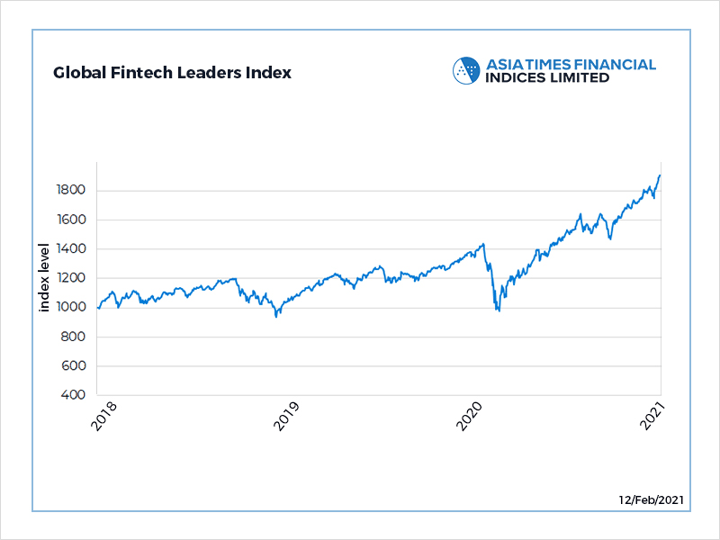 Other big name sponsors are emerging with a focus on financial services, with former Credit Suisse CEO Tidjane Thiam launching a SPAC that will list in New York, while Martin Blessing, a former chief executive of Commerzbank, is planning one listed in the Netherlands.
The highest profile SPAC deal with a focus on fintech so far this year came when Social Capital Hedosophia (SCH) Holdings Corporate V reached an agreement to acquire SoFi, the US app-based firm that is applying for a US national bank charter. That deal valued SoFi at over $8 billion and was widely seen as validating the SPAC route to fintech growth for firms with multiple listing options.
Asia is home to many of the fastest growing and most innovative fintech firms – as the recent strong performance of the ATF Global Fintech Leaders Index highlights – and the trend towards a more global SPAC market and a focus on fintech targets seems set to continue.
ALSO SEE: