China has outsourced its rare earth mining industry to the remote state of Kachin in neighbouring Myanmar, creating an environmental catastrophe in the area, reports the UK-based human rights group Global Witness.
Driven by the boom in demand for rare earth minerals used in electric vehicles, wind farms and smartphones, China is now sourcing much of its heavy rare earths from Kachin, which is run by a militia affiliated with the Myanmar military, the story said.
The group's report, Myanmar's Poisoned Mountains, was released Tuesday and documents a six-month investigation that showed how rare earth mining dramatically expanded in the year after the army ousted Aung San Suu Kyi in a coup in early 2021.
Satellite imagery revealed that rare earth mining had gone from a small number of sites to "more than 2,700 mining collection pools at almost 300 separate locations over an area the size of Singapore by March 2022," the report said.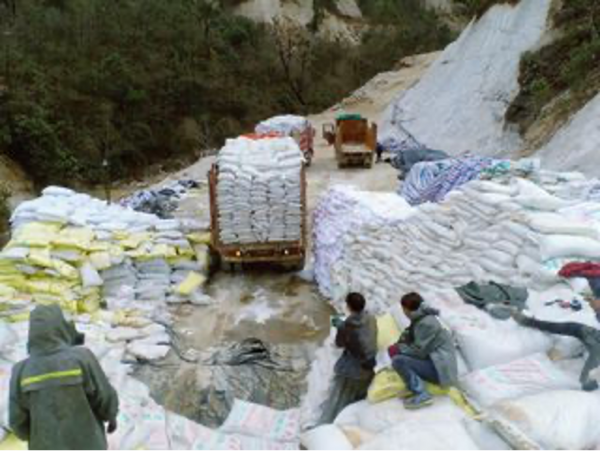 The boom has been facilitated by a local warlord and driven by China's move since 2016 to shut down illegal rare earth mines, which were degrading the environment in Ganzhou, in Jiangxi province.
Thousands of Chinese crossed into Myanmar to work in the mines, with a report by commodity research firm Roskill estimating that as many as 16,000 people moved from Ganzhou between 2016 and 2019, Global Witness reported.
Chinese workers make up about half of employees at each mine, according to a 2018 survey of residents, that Global Witness says it has seen. Chinese workers do the skilled roles, while Burmese workers, including children, do most of the manual labour, Global Witness says it learned from multiple sources.
Imports were stopped briefly due to border closures imposed by China to counter the spread of Covid, but shot up to more than $200 million in 2021, Global Witness said.
It said the trade in rare earths has spiked since the military took power in Myanmar and the border reopened after "businesspeople negotiated backroom deals with the militias that control Kachin Special Region 1".
Chinese workers were leading operations that supply state-owned entities which dominate the rare earths trade in China, the NGO report said.
Aside from concern that proceeds of this trade is helping to fund the army's crackdown on the Burmese people, citizens in Kachin State say these unregulated mining operations have had a devastating impact on local ecosystems.
"Residents told the survey that they no longer fished, swam, or washed in the local rivers, and that animals, including their livestock, had been poisoned by the toxic water (from the rare earth mining pools)," the report said.
Villagers had suffered a spate of health issues, and said birds and animals had disappeared from local forests.
Hazardous waste from the mining area was "flowing directly into the N'Mai Kha River, a tributary of the Ayeyarwady (Irrawaddy), Myanmar's most important river," the report said.
"Crops grown near the mines are contaminated too, residents said, and the Chinese traders who previously bought black cardamoms, quinces, oranges and walnuts now refuse to buy local products. Both the land and the people are ruined," a community leader told us," it said.
ALSO SEE: