The entire $17 billion of offshore debt accumulated by Country Garden will be in default, if China's biggest private developer fails to make a $15 million coupon payment today.
Tuesday marked the end of a 30-day grace period and non-payment of this sum would trigger cross defaults in other bonds, which is standard procedure in such contracts.
Lack of payment – which is expected after Country Garden warned last week of its inability to meet offshore debt obligations – would make the firm the latest in scores of Chinese developers who have defaulted.
Country Garden has missed other offshore payments in the past few weeks though those payments still have not seen their 30-day grace periods lapse. The company declined to comment.
Founders keen to sell 2nd private plane
With nearly $11 billion of offshore bonds and $6 billion of offshore loans, a default by Country Garden would set the stage for one of China's biggest corporate debt restructurings.
Country Garden has appointed Houlihan Lokey, China International Capital Corporation (CICC) and law firm Sidley Austin as advisers to examine its capital structure and liquidity position and formulate a 'holistic' solution.
Last week, printed circuit-board-maker Kingboard Holdings became one of the first known listed companies to take legal action against Country Garden when a unit, which is owed HK$1.6 billion ($204 million), issued a statutory demand seeking repayment.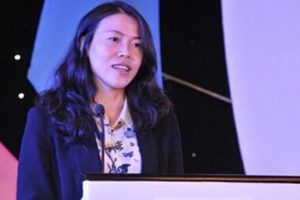 The founding family of Country Garden recently loaned the embattled developer $300-million interest-free, and the family was also trying to sell its private jet, Chinese online news outlet The Paper, reported on Friday.
The Paper said the family was seeking to support liquidity for the developer, which has total debt of about $190 billion.
Another online news outlet, Cailianshe, reported earlier that founder Yeung Kwok Keung had already sold a new jet and was trying to sell another.
A video posted on Country Garden's official WeChat account on Friday showed Yeung and president Mo Bin inspecting a development site close to its headquarters in Shunde, Guangdong province, two days ago.
The WeChat post also cited company chairperson Yang Huiyan, Yeung's daughter, saying in a monthly internal meeting this week that Country Garden has to ensure home completions and business operations, and also enhance its high-tech construction business.
Defaults on multiple developers' dollar bonds
Meanwhile, its giant rival, China Evergrande, looks to be edging closer to collapse, with founder Hui Ka Yan said to be suspected of criminal acts. The company, which had debts in excess of $300 billion, faces a hearing in Hong Kong on possible liquidation on October 30.
Senior officials appear to be preparing for the such an outcome – the State Council said last week it will help big city banks and rural banks clear bad assets and non-performing loans, as well as bolster capital through various channels.
So far, developers accounting for 40% of Chinese home sales have defaulted on their debt obligations since 2021, according to JPMorgan.
CreditSights figures show Chinese developers have defaulted on more than $114.6 billion of $175 billion in dollar bonds outstanding since 2021.
As more developers moved towards restructuring debt, their offshore creditors are expected to be offered less favourable terms amid a worsening outlook for the country's real estate sector.
Reuters with additional reporting and editing by Jim Pollard
ALSO SEE: