Indonesia is keen to propose a trade agreement with the United States that allows nickel and other critical minerals to be shipped to the US.
Southeast Asia's biggest country is hoping that companies in the electric vehicle sector want nickel for their battery supply chains and that it – and US carmarkers – can benefit from US tax credits.
The move was revealed by Luhut Pandjaitan, a senior minister, who has been spearheading efforts to attract US companies, such as Tesla and Ford.
Luhut told a news conference in Jakarta on Monday that Indonesia will propose a limited free-trade agreement (FTA) with Washington.
"We do not have an FTA with them. Now we're proposing a limited FTA with them," Luhut said, adding that he would meet with Ford and Tesla executives to discuss the matter when he travels to the United States later this week.
ALSO SEE:
FTA 'could be like US-Japan minerals deal'
Luhut's deputy, Septian Hario Seto, said the FTA proposal, which is still at an early stage, will likely be similar to the one the US signed with Japan for the critical mineral trade.
Washington has issued a new guidance for EV tax credits under the Inflation Reduction Act (IRA) that require a certain value of battery components to be produced or assembled in North America or a free-trade partner.
The rules are aimed at weaning the United States off dependence on China for the development of its EV battery supply chain.
Indonesia does not have a free-trade agreement with the United States, but its nickel products have increasingly become important in the supply chain.
The Southeast Asian country has been trying to leverage its nickel reserves, the world's biggest, to attract investment from battery and EV makers such as Tesla and Ford.
The United States and Japan agreed in March on a swiftly negotiated trade deal on EV battery minerals, including lithium, nickel, cobalt, graphite and manganese.
"It's the same in essence, that for critical minerals, there will be free trade with requirements on processing, such as for nickel, aluminium, cobalt, copper," Luhut said.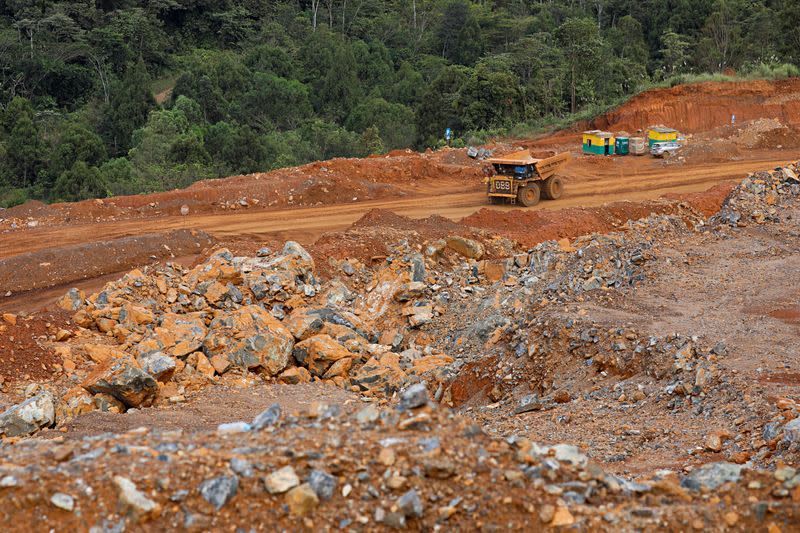 Chinese investing in nickel refineries
Since Indonesia banned exports of nickel ore in 2020, many Chinese companies invested in refining facilities, including high pressure acid leach (HPAL) plants, that produce mixed hydroxide precipitate, a material extracted from nickel ore used in EV batteries.
Last month, Ford signed an agreement with an Indonesian unit of Brazilian nickel miner Vale and China's Zhejiang Huayou Cobalt to partner in a $4.5 billion HPAL plant in Indonesia's Sulawesi island.
Luhut led an Indonesian delegate last week on a trip to China to promote investment opportunities.
Seto said officials will hold talks with Chinese EV company BYD Group in May on potential investment. He declined to comment on the progress of talks with Tesla, citing a non-disclosure agreement.
Reuters with additional editing by Jim Pollard
ALSO SEE: