Countries around the world have rushed to close their borders to try to prevent people with the new Covid-19 variant, Omicron, from entering.
Currently only a handful of confirmed cases have been identified outside of Africa. Two people in Hong Kong are so far the only known cases in Asia, while one case has been found in Belgium and another in Israel.
However, Dutch health authorities said on Saturday that 61 passengers from two flights from South Africa tested positive for Covid-19. The results are now being examined for the new Omicron variant.
The Dutch Health Authority (GGD) said people who tested positive were being quarantined in a hotel near Schiphol Airport.
Meanwhile, Sri Lanka, Thailand and Australia on Saturday became the latest countries in the Asia-Pacific to ban flights from southern African states.
Earlier, the Philippines and Singapore announced the suspension of flights from southern Africa as a precautionary measure, while Japan also tightened border controls for visitors from South Africa and five other African countries.
The Indian government, which eased some of its travel restrictions earlier this month, issued an advisory to all states on Friday to rigorously test and screen international travellers from South Africa and other "at risk" countries.
Taiwan said travellers from "high-risk" African nations would have to go to government-run quarantine facilities for 14 days.
New Zealand Prime Minister Jacinda Ardern said her country was well prepared for the new variant. But New Zealand is not due to reopen its borders to fully vaccinated international travellers until April 30.
The United States, the United Kingdom and many European Union states, plus Brazil, Canada, Saudi Arabia, the United Arab Emirates, Jordan and Morocco have also restricted travel from southern Africa.
WHO: More Infectious
The Omicron variant – which has a large number of mutations – was first detected on November 9. Scientists are racing to understand how it behaves, or whether it will render existing vaccines less effective.
The World Health Organisation met on Friday to discuss the new strain, which it classed as a variant of concern. It said Omicron is more infectious than the dominant, highly transmissible Delta strain.
The WHO said it could take several weeks to know if there are significant changes in transmissibility, severity or implications for Covid vaccines, tests and treatments.
The European Medicines Agency said it was "premature" to talk about modifying current vaccines to target the new variant.
Germany's BioNTech and US drugmaker Pfizer said they were studying the variant, with impact data expected "in two weeks at the latest" to say whether their jointly developed vaccine should be adjusted if Omicron spreads globally.
But Moderna said it will develop a booster specific to the new variant as part of a three-pronged strategy to fight it.
Markets Plunge, WTO Summit Postponed
Markets around the world plunged as news of the latest variant swept around the world on Friday. European markets fell by 3%, with airline shares hit hard. India's BSE Sensex and Nifty50 indexes both fell by almost 3%, and Tokyo dropped 2.53%.
Trading on Wall Street was shortened because of the Thanksgiving Day holiday, but the Dow Jones still saw its worst loss of the year, dropping by 2.5%.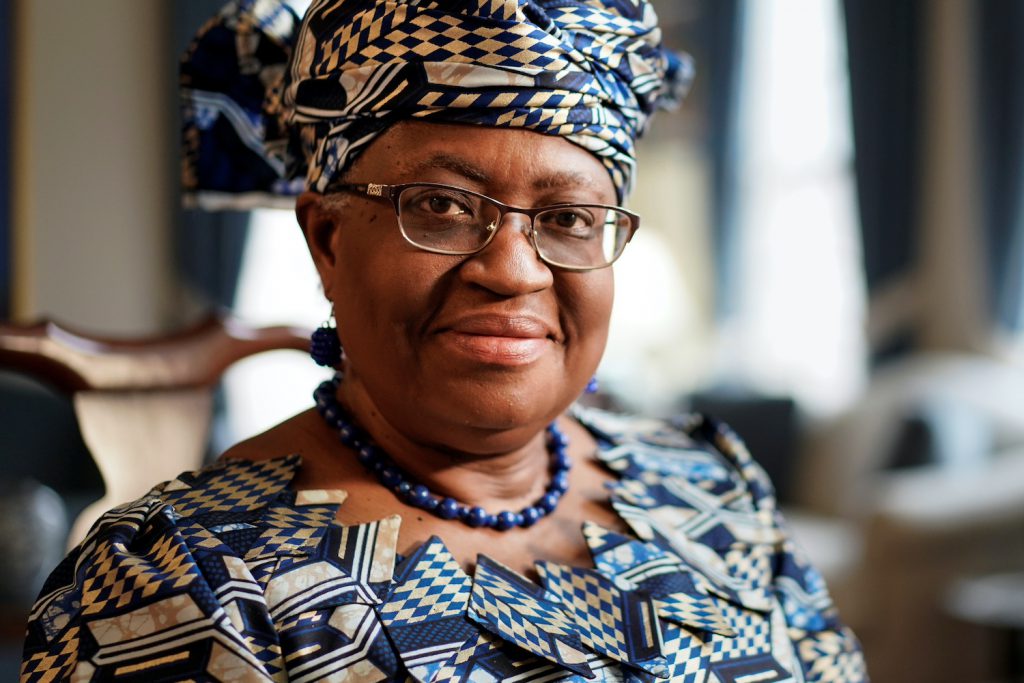 Meanwhile, next week's World Trade Organization ministerial conference – the global trade body's biggest gathering in four years – was called off at the last minute on Friday due to the new variant.
The WTO hoped the four-day gathering in Geneva would breathe new life into the crippled organisation, which has been stuck for years trying to make progress on resolving issues like fishery subsidies.
New director-general Ngozi Okonjo-Iweala was also hoping, against the odds, to make progress towards a deal on lifting Covid vaccine patents, proving the WTO had a relevant role to play in combating the pandemic.
But the conference was postponed four days before it was due to start, hours after Omicron was declared a variant of concern by the World Health Organization.
The conference normally takes place every two years. It was expected to draw more than 100 ministers to Geneva, where the organisation is based, including heads of state, plus 4,000 or so delegates.
The gathering was being seen as a test of Okonjo-Iweala's ability to fulfil promises to turn around the crisis-hit institution.
The Nigerian former foreign minister, who in March became the first African and first woman to lead the WTO, has been widely hailed for her revitalisation efforts.
She has helped kick-start blocked trade negotiations, and made reaching a long-elusive deal to end harmful fishery subsidies a top priority for the conference. She also stressed the urgency of agreeing on how to remove trade barriers blocking access to Covid-19 vaccines.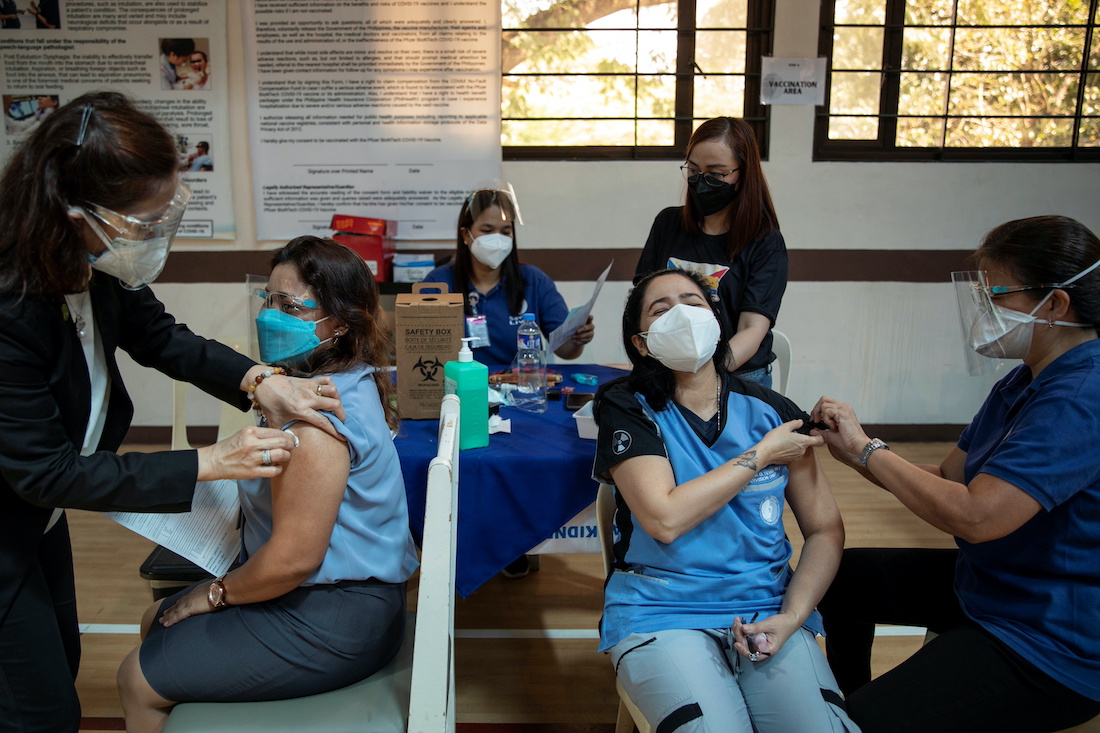 Biden: Donate More Vaccines
US President Joe Biden said countries should donate more Covid-19 vaccines and give up intellectual property protections to manufacture more doses worldwide to stem the spread of the virus.
"The news about this new variant should make clearer than ever why this pandemic will not end until we have global vaccinations," he said.
Biden has faced criticism from international health experts and foreign leaders for failing to send more vaccines to poorer countries.
No cases of Omicron were identified in the United States to date, according to Centers for Disease Control and Prevention (CDC) on Friday.
The US travel restrictions do not ban flights or apply to US citizens and legal permanent residents. It will enforce its new measures from Monday.
EU Emergency Meeting
EU officials held an emergency meeting on Friday and agreed to urge all 27 nations in the bloc to restrict travel from southern Africa, even though many members had already announced flight suspensions.
Europe is already struggling with a coronavirus surge. The Netherlands on Friday became the latest EU state to ramp up anti-Covid restrictions with the early closure of bars, restaurants and shops.
"From Sunday, the whole of the Netherlands is effectively closed between 5pm and 5am," Prime Minister Mark Rutte said.
Belgium announced the first publicly known case of Omicron – or B.1.1.529 – in Europe: an unvaccinated person who returned on November 11 from Egypt via Turkey. The health ministry did not give the individual's nationality, age or gender.
"It must be repeated that this is a suspect variant – we don't know if it is a very dangerous variant," Belgian Health Minister Frank Vandenbroucke said.
Austria, the Czech Republic, Germany, Italy, Cyprus and the Netherlands joined Britain on Friday in suspending flights from southern Africa.
Israel, meanwhile, said it has quarantined three people, including one who just returned from Malawi.
• Jim Pollard with Reuters, AFP
This report was updated with further information on November 27.
ALSO SEE: