Mukesh Ambani has resigned as chair of India's Reliance Jio and will be replaced by his son Akash.
The Indian billionaire, who had earlier signalled a greater role within the Reliance Industries empire for his children, appeared to be setting a succession strategy in motion.
Reliance is "in the process of effecting a momentous leadership transition," he said at an event in December.
The change was disclosed in a regulatory filing by Reliance Jio Infocomm, which said Mukesh Ambani's 30-year-old son and non-executive director Akash was being appointed chairman of the board.
The change was effective on Monday.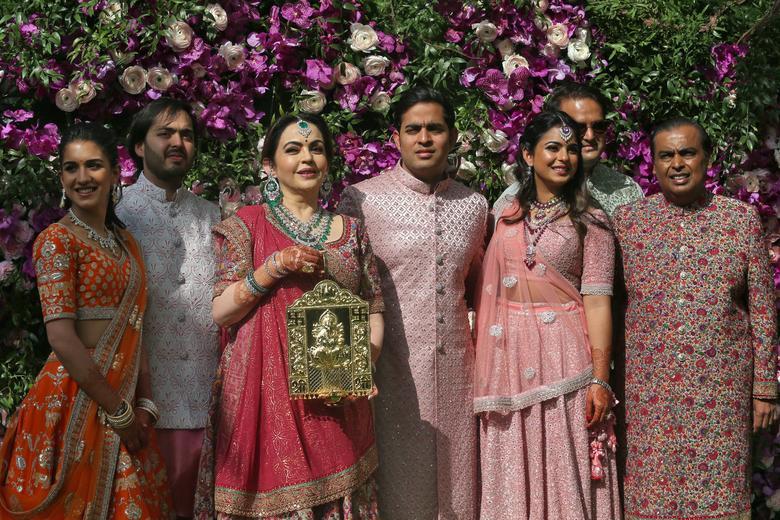 Twin Sister on Reliance Retail Board
Akash's twin sister Isha is a director on the boards of Jio as well as Reliance Retail, which houses the conglomerate's ambitious bets in India's brick-and-mortar retailing.
The youngest of the siblings, Anant, sits on the board of renewable energy and oil and chemical units of Reliance as a director.
India's telecoms sector had been upended by the entry of Jio in 2016, which triggered a price war that forced some rivals out of the market and turned profits into losses.
Jio, which started out offering mobile telecom services, has been aggressively investing in internet broadband and forging ties with handset makers to launch low-cost smartphones and providing 5G services.
Reuters, with additional editing by George Russell
READ MORE: