Canada's biggest digital asset investment fund manager, 31Q Corporation, gets a dual listing for its crypto fund
(AF) While financial regulators around the world debate how to regulate trading in cryptocurrencies, supporters continue to push crypto further into the mainstream of global finance.
After a rocky couple of weeks, which saw the cryptocurrency dip below $30,000 after concerted effort by the Chinese government to end crypto mining in Sichuan and other provinces, there was more positive news for crypto fans.
On Wednesday June 23, Canada's largest digital asset investment fund manager, 3iQ Corporation, listed The Bitcoin Fund on Nasdaq Dubai.
3iQ, which was founded in 2012 and manages The Bitcoin Fund, has more than C$2.5 billion in assets under management. The Bitcoin Fund now has the trading symbol QBTC, both in Dubai and Toronto.
It said the Fund offers investors an indirect exposure to bitcoin by trading its units within a "world-class regulated and transparent exchange environment", as well as the opportunity for long-term capital appreciation through a convenient alternative to a direct investment in the cryptocurrency.
Nasdaq Dubai is the international financial exchange serving the region between Western Europe and East Asia. It welcomes regional as well as global issuers that seek regional and international investment. It currently lists shares, derivatives, Sukuk (Islamic bonds), conventional bonds and Real Estate Investment Trusts (REITS).
The majority shareholder of Nasdaq Dubai is Dubai Financial Market with a two-thirds stake, while Borse Dubai owns the remaining third of shares. The Dubai Financial Services Authority is the regulator of the exchange, which is located in the Dubai International Financial Centre.
The Bitcoin Fund is the Middle East and North Africa's first listed digital asset-based fund. The listing leverages Dubai's support for new economy business and investment growth.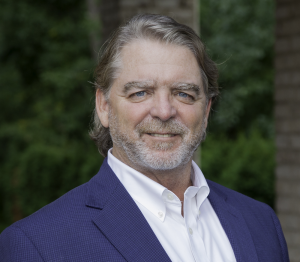 To celebrate the event, Frederick Pye, chairman and CEO of 3iQ Corp, rang the Nasdaq Dubai market opening bell alongside Hamed Ali, CEO of Nasdaq Dubai, and representatives of 3iQ and its advisory firms (as seen above).
"Our expansion into the Middle East is now official as The Bitcoin Fund has been listed on Nasdaq Dubai as of today. When we launched the Fund in Toronto last year, an expansion into the Middle East was always in the plans and we are extremely proud to have achieved that milestone here today in Dubai.
"We believe that The Bitcoin Fund is poised to offer tremendous value to regional investors looking to diversify their portfolio with this asset class through a regulated listing," Pye, pictured left, said.
Dual listing
Dual-listing of the Fund enables investors to transfer units from the Toronto Stock Exchange to Nasdaq Dubai and vice-versa, as well as acquire units directly on Nasdaq Dubai.
3iQ appointed Dalma Capital and Canaccord Genuity as the joint-lead arrangers for the regional offering of the Fund (subject to regulatory approval), with BHM Capital as the Fund's Liquidity Provider.
Abdul Wahed Al Fahim, chairman of Nasdaq Dubai, said they aimed to be "a leader in capital market transformation in the Middle East and North Africa region" and were "committed to maintaining the highest international standards and best practices for the benefit of market participants."
Hamed Ali voiced delight "that 3iQ has chosen the robust regulatory framework and enhanced regulations and infrastructure of Nasdaq Dubai as the listing venue for its Bitcoin Fund". He described the listing as a "push forward for Dubai's relentless efforts to meet and exceed the evolving needs and requirements of investors, who are looking for seamless accessibility to this new asset class as well as to diversify investment opportunities for investors in the UAE and beyond."
"We were always confident in The Bitcoin Fund from 3iQ and have seen strong support from key institutions in the region. We remain steadfast in our belief in The Bitcoin Fund as a broader alternative investment vehicle that will offer a more efficient and regulated option for regional investors to access the asset class," said Zachary Cefaratti, CEO, Dalma Capital.
"Our firm has been part of the journey with 3iQ since inception, in Canada, having led or co-led all of its public offerings on the Toronto Stock Exchange to-date. Today we are proud to be able to partner with them on this landmark moment in the UAE," Sachin Mahajan, Head of MENASA, Canaccord Genuity, said.
Investors keen to learn more about The Bitcoin Fund can visit 3iQ at 3iq.ae
ALSO SEE: