(AF) US climate envoy John Kerry has welcomed a pledge by Chinese leader Xi Jinping to build no more coal-fired power stations overseas.
President Joe Biden's appointee to spearhead US leadership over the climate crisis said Xi's comments were a "great contribution" to international efforts to cut nations' greenhouse gas emissions.
Xi's promise came during an address at the United Nations in New York where top-level delegates are gathering to offer their pledges before the COP26 United Nations Climate Change Conference in Glasgow, Scotland, in November.
"China will step up support for other developing countries in developing green and low-carbon energy, and will not build new coal-fired power projects abroad," Xi said in a pre-recorded video address transcribed by news services globally. South Korea and Japan made similar promises earlier this year.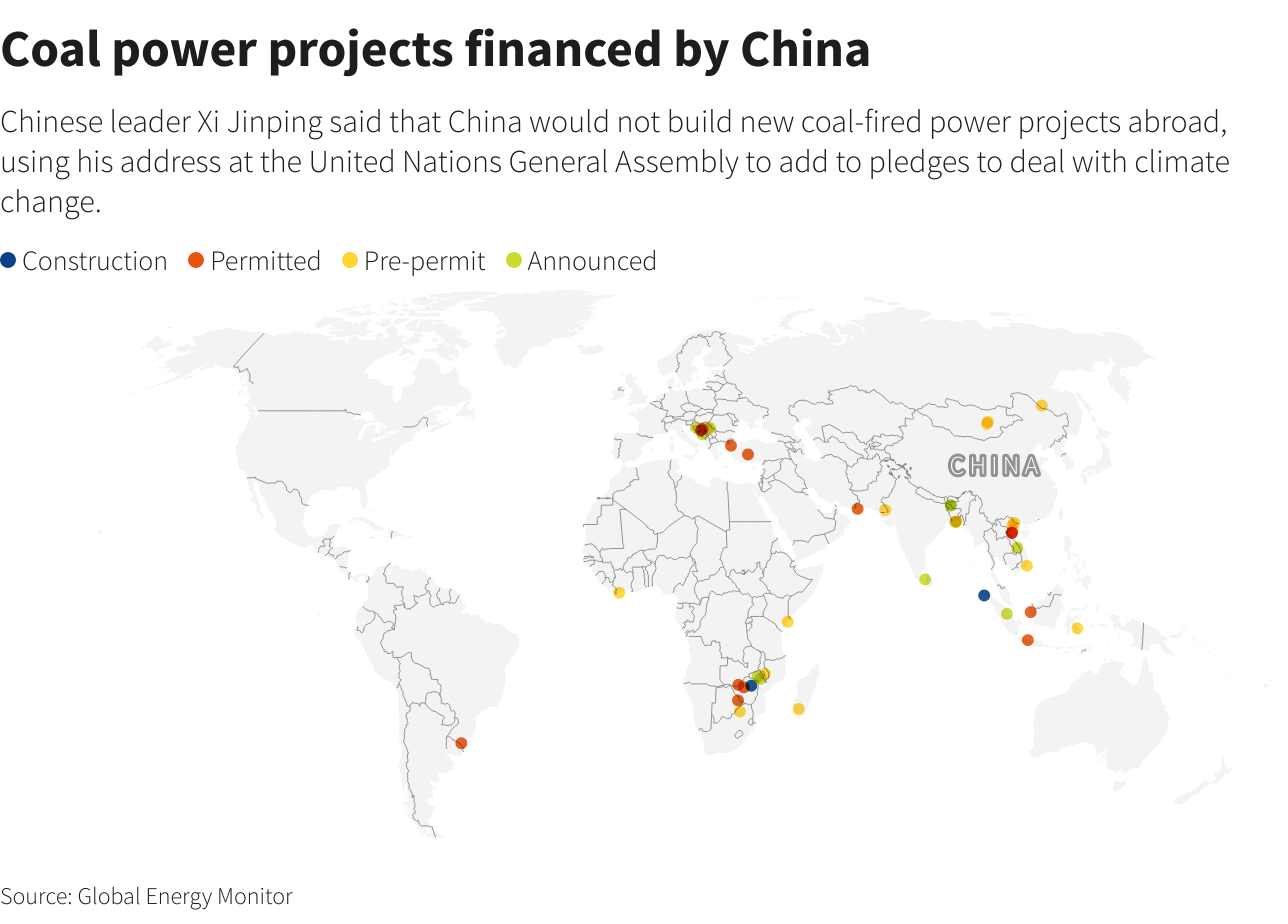 Multi-Billion Dollar Investments
China had backed about $160bn of planned coal fired plants beyond its borders between 2014 and 2020, the Financial Times reported, citing the Beijing-based International Institute of Green Finance. More than half have been halted and only one of 52 announced since 2014 was operational,  it added. Reuters reported, however, that $50bn of investments would be affected by the latest decision.
Xi's coal pledge was hailed publicly as a positive start but critics warned it was a drop in the ocean for a nation that possesses more than half the world's coal-fired power plants. The Chinese leader also failed to detail whether it would also mean the halting of already begun or approved projects.
They also said China needed also to make similar promises over its domestic use of coal, for which it accounts for more than half of the world's consumption and emissions. Researcher Global Energy Monitor said dozens of new coal-fired power and steel plants in China announced this year alone would add 150m tonnes of annual carbon dioxide emissions, the Financial Times reported.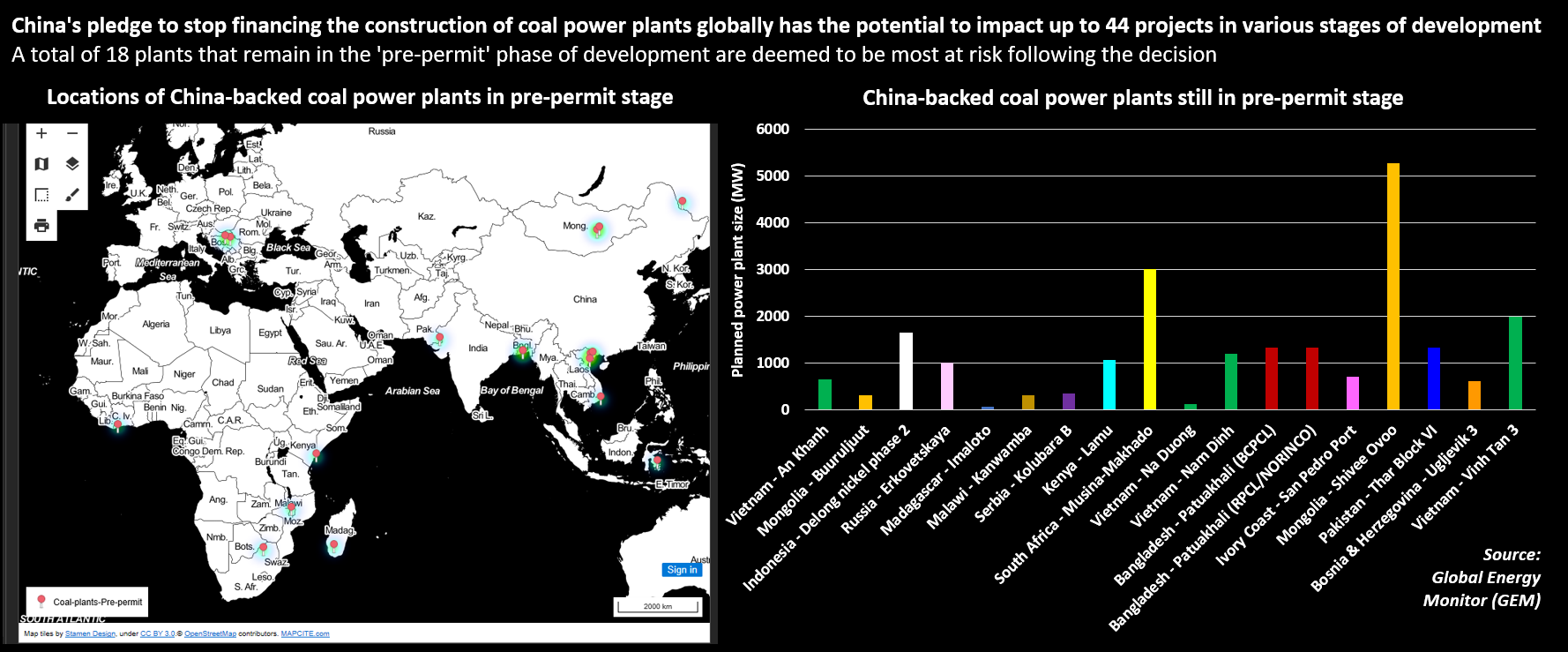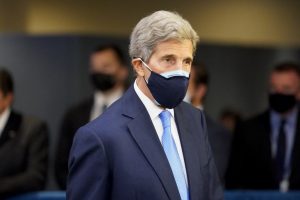 UK, US Optimistic
Kerry was diplomatic in his response.
"We've been talking to China for quite some period of time about this and I'm absolutely delighted to hear that President Xi has made this important decision," the former senator and presidential hopeful said in a statement reported widely.
The UK's business minister Alok Sharma, who will head the COP26, was similarly optimistic.
"It is clear the writing is on the wall for coal power," he wrote on Twitter. "I welcome President Xi's commitment to stop building new coal projects abroad – a key topic of my discussions during my visit to China."
Xi spoke after Biden gave his first United Nations address, mapping out a new era of vigorous competition without a new Cold War despite China's ascendance.
This report was updated on Sept 22.
Also on AF