(ATF) China's corporate and municipal credits climbed for a seventh day, notching up the strongest start to a year since 2019, after regulators relaxed rules on trading in the 4 trillion yuan bonds.
Financial bonds led advances on expectations that banks would benefit from the central bank's decision to give domestic investors easier access into the interbank bond market.
The benchmark ATF China Bond 50 climbed 0.04% for a second consecutive day, taking this year's increase to 0.08%. It has advanced 0.31% since Christmas on rising optimism that the rollout of vaccines and the further opening up of China's capital markets will solidify China's economic recovery from the pandemic downturn.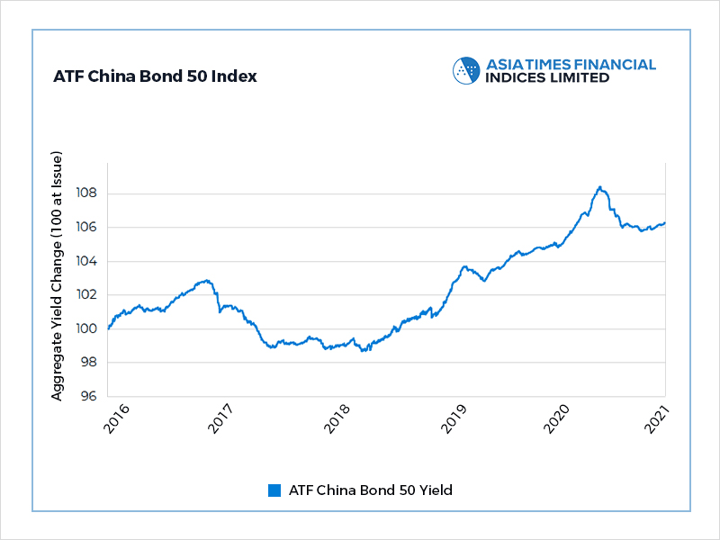 Of the sub-indexes, Corporates rose 0.04%, boosted by a 1.23% decline in the yield of utility Shenzhen Energy Group's 3.95% note; Local Governments advanced 0.01%; and, Enterprises added 0.05%.
The Financials sub-gauge gained 0.03%, led by the 2.4% bond of Ping An Bank, whose yield dropped 2.37%, and China Zheshang Bank, which saw a 1.86% drop in the rate of its 2.5% debt.
The People's Bank of China has abandoned a cumbersome piece of regulation that forced banks and securities firms to seek central bank approval to trade on the interbank bond market.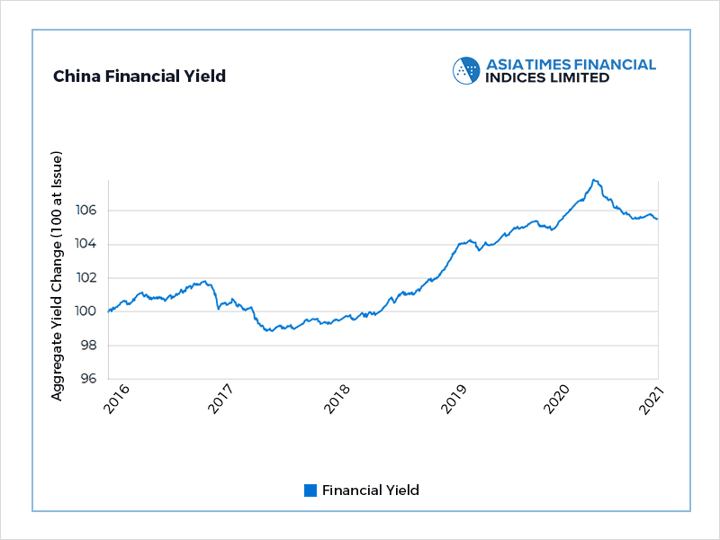 The decision, which comes into effect in the spring, follows a consultation in October. Banks and security firms will now only need to sign an agreement with the National Interbank Funding Centre.
The aim of the new rule is to streamline the administration of the Chinese bonds market and to create more market makers.
Read More on ATF