(ATF) Chinese non-sovereign credits climbed the most in two weeks as more data indicated China's economy is growing robustly.
Gains were pared by declines in financial bonds after the central bank was forced to pump money into the banking system as lender liquidity dried up. Local government debt also tumbled amid reports that authorities were cracking down on ratings agencies following a spate of corporate defaults.
The benchmark ATF China Bond 50 Index rose 0.04%, the most since November 30. China's industrial output rose 7% in November, the eighth consecutive month of expansion. It added to data last week that suggested the continuation of a world-beating economic recovery from the coronavirus pandemic that crippled the world's second-largest economy earlier this year.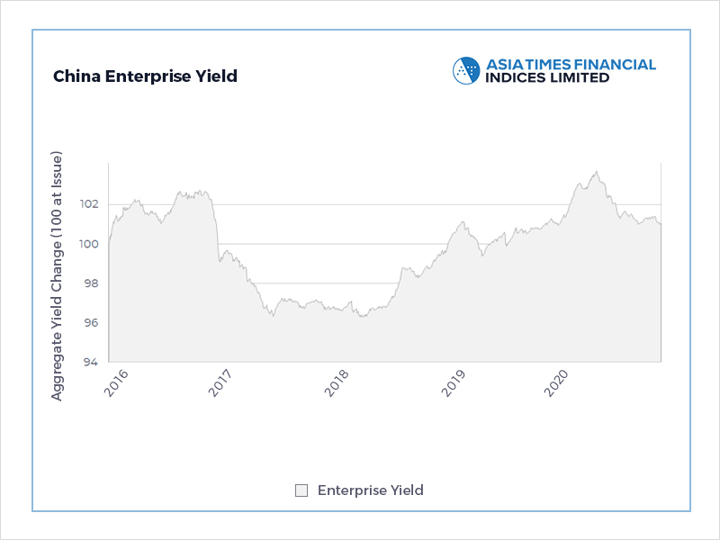 A gauge of state-owned-enterprise (SOE) bonds climbed 0.06%, the most since October 26, as the injection of 950 billion yuan into the financial system through a medium term lending facility was judged to benefit infrastructure companies seeking funding for new public projects.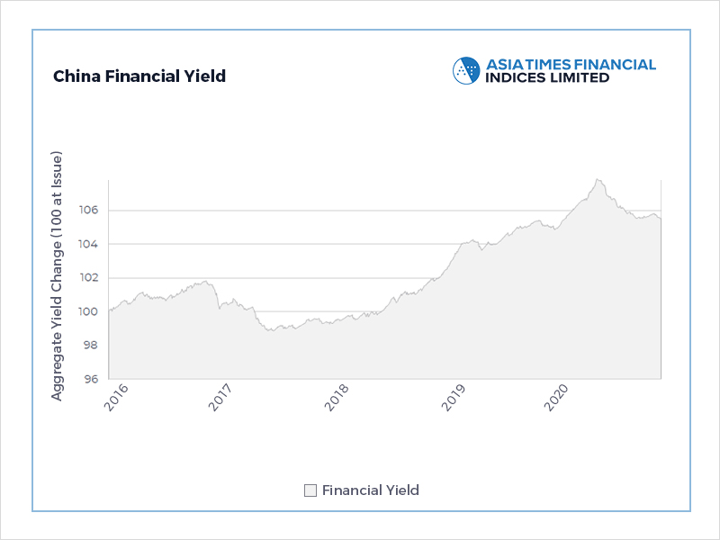 The fact that low liquidity levels among lenders required the injection sent a gauge of financial bonds 0.04% lower, the biggest drop since November 30.
The Local Governments sub-index posted a 0.08% drop, its steepest since September 28. Investors judged municipal debt more vulnerable to changes that might be brought about by a crackdown on ratings agencies.
The China Securities Regulatory Commission suspended the licence of Golden Credit Rating and forbid it from taking on new business for three months, accusing it of taking "massive" bribes.
The move sent a chill through the ratings industry and led to speculation that the profiles of the most indebted issuers, especially highly-leveraged local governments, would be weakened by any further action.