China's zero-Covid strategy and strict lockdown restrictions are taking their toll on the globe's biggest exporter.
In the chart below, we can see how pressure on the supply chain caused by Covid lockdowns in China's biggest industrial centres and the interruptions to production are feeding into export prices.
And from a global macro view, the developments in China could cause even more economic damage than the war in Ukraine.
The Chinese economy is substantially larger than all of Eastern Europe's economies combined, including Russia and Ukraine. A major slowdown or even a bursting real estate bubble would be a blow to global growth.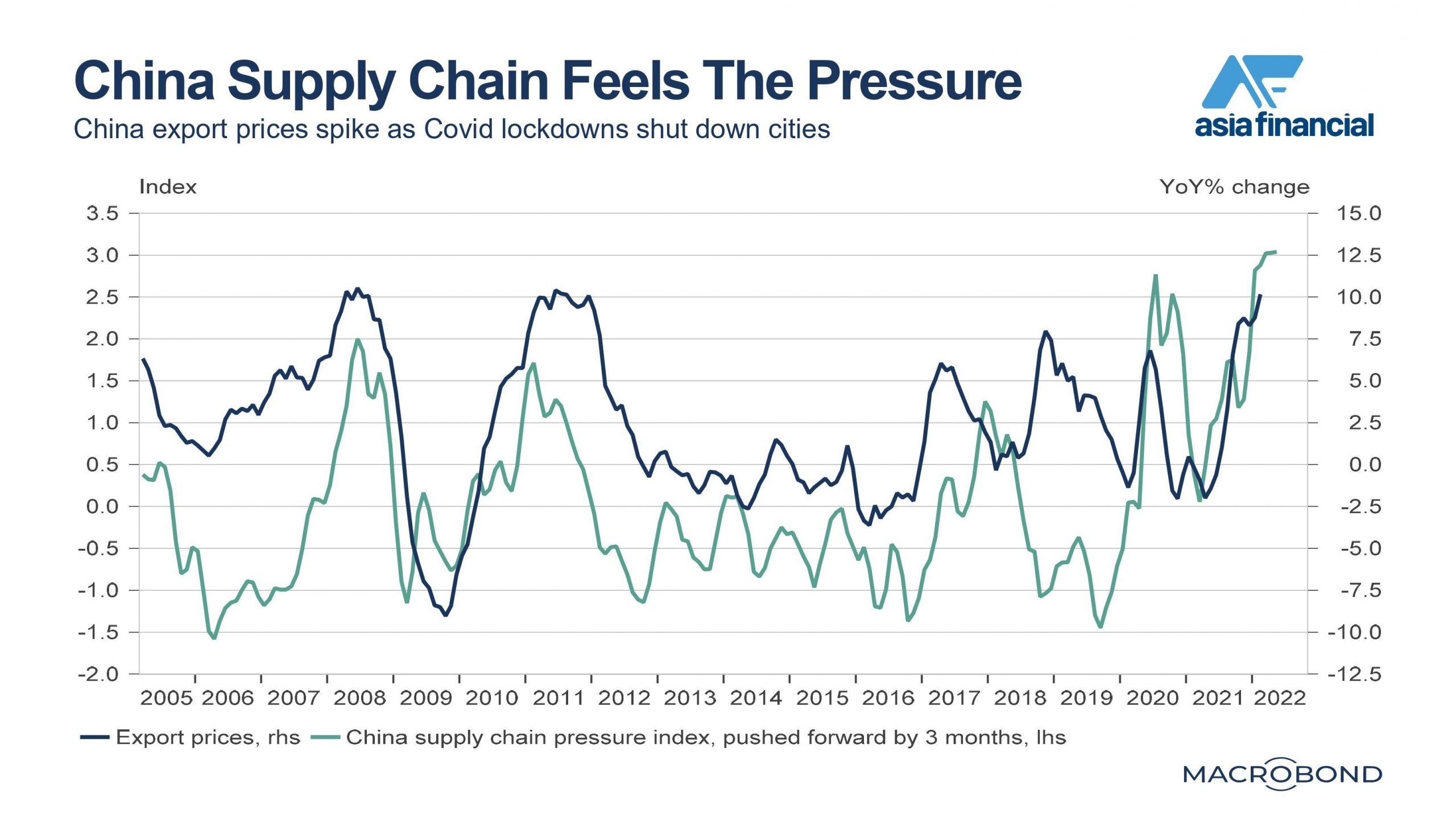 By Sean O'Meara & Richa Gandhi
Read more:
China's Data Law Blurs True Shanghai Trade Picture
Chinese Yuan Slips to One-Year Lows, Extending Losses