(ATF)
China's first initial public offering of Chinese Depositary Receipts – or CDRs – by Xiaomi-backed electric scooter maker Segway-Ninebot (Ninebot), has opened for subscription on Shanghai's Nasdaq-style STAR Market.
Analysts expect the CDR to facilitate the return of Chinese tech companies that have gone public overseas to their homeland's A-share market.
The CDR, modelled on the US-listed American depositary receipt (ADR), is a type of certificate issued by a custodian bank that represents a portion of equity in a company listed overseas (including Hong Kong). 
While CDRs are technically not shares, they allow Chinese investors to invest using renminbi in mainland companies that are incorporated overseas (also known as "red chip" companies).
China has introduced the CDR to lure capital back into the Chinese market, as many mainland Chinese tech giants have opted to list outside of China, generally in the United States.
Beijing-based Ninebot, which is registered in the Cayman Islands, is set to become the first foreign-registered enterprise with a variable-interest entity (VIE) structure to sell CDRs on China's A-share market.
Companies use the VIE structure to avoid China's restrictions on foreign direct investment in certain industries.
Ninebot has set the CDR price at 18.94 yuan (US$2.80) each, and will raise up to 2 billion yuan ($299 million) through the IPO. The CDRs issued will be equal to 10% of the company's total share capital after the issuance.
'Faster process'
"Compared with a direct share listing, CDR provides a faster process (with no need to separate the VIE structure) and an option to raise money both within and outside of China. We expect that 'H-share + CDR' will be a preferred option by Chinese tech giants to return to China's stock market," Ni Geng and Dai Kang, analysts from GF Securities, said in a commentary.
Huatai Securities expects more "red chip" tech companies to return to the A-share market as China reforms and opens its capital market, and the risks of overseas listing increase. They estimate the potential CDR market size to be between 1.2 trillion yuan ($179 billion) to 2 trillion yuan (nearly $300 billion), accounting for 1.6% to 2.7% of the entire A-share market cap. 
"We believe that the return of large-market-value red chip companies and some innovative red chip companies to the A-share market will help increase the capital market's support to the real economy and innovations. It will also increase the variety of investment products on the A-share market and improve the quality of the listed companies as a whole," Wang Hanfeng, an analyst from CICC, said.
China has been mulling the launch of CDRs since 2001 and in 2016 accelerated the study and development of CDRs. In 2018, China's State Council introduced a set of fundamental rules for CDRs and approved CDR pilots. Xiaomi subsequently filed for CDR listing but later withdrew its application.
In April of this year, the China Securities Regulatory Commission further relaxed the requirements for CDR listing. The market cap requirement was reduced from 200 billion yuan ($30 billion) to 20 billion yuan ($3 billion) for companies with outstanding and proprietary technical capabilities.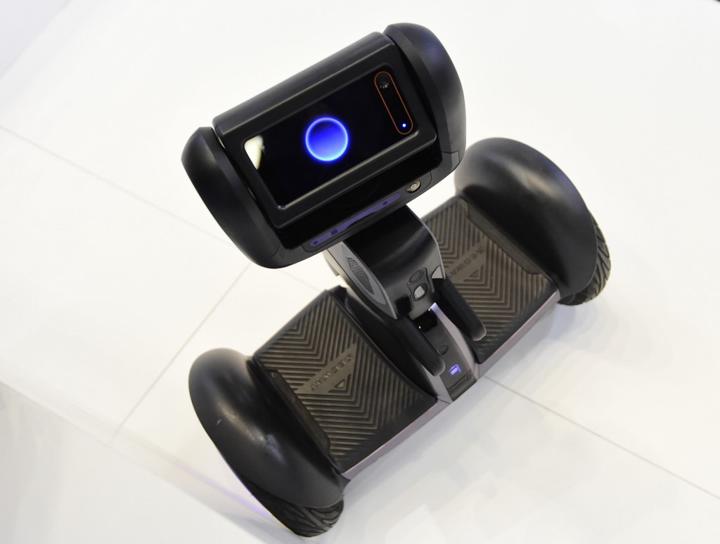 A Loomo by Segway-Ninebot was put on display at a Segway booth during a preview day of the IFA, the world's leading trade show for consumer electronics and home appliances, in Berlin on August 30, 2018. Tobias Schwarz / AFP.