This year so far, the S&P GSCI commodity price index has risen by the most since 1970 as the war in Ukraine continues to put upward pressure on prices.
The following bar chart displays the year-to-date performance by commodity. Fossil fuels have seen the largest gains, with natural gas and oil in the lead, followed by agricultural products and industrial metals.
The broad price increase across all commodity classes, averaging 30.8%, will hurt both industry and consumers with emerging markets standing to suffer the most as food prices surge – a trend that can lead to political instability.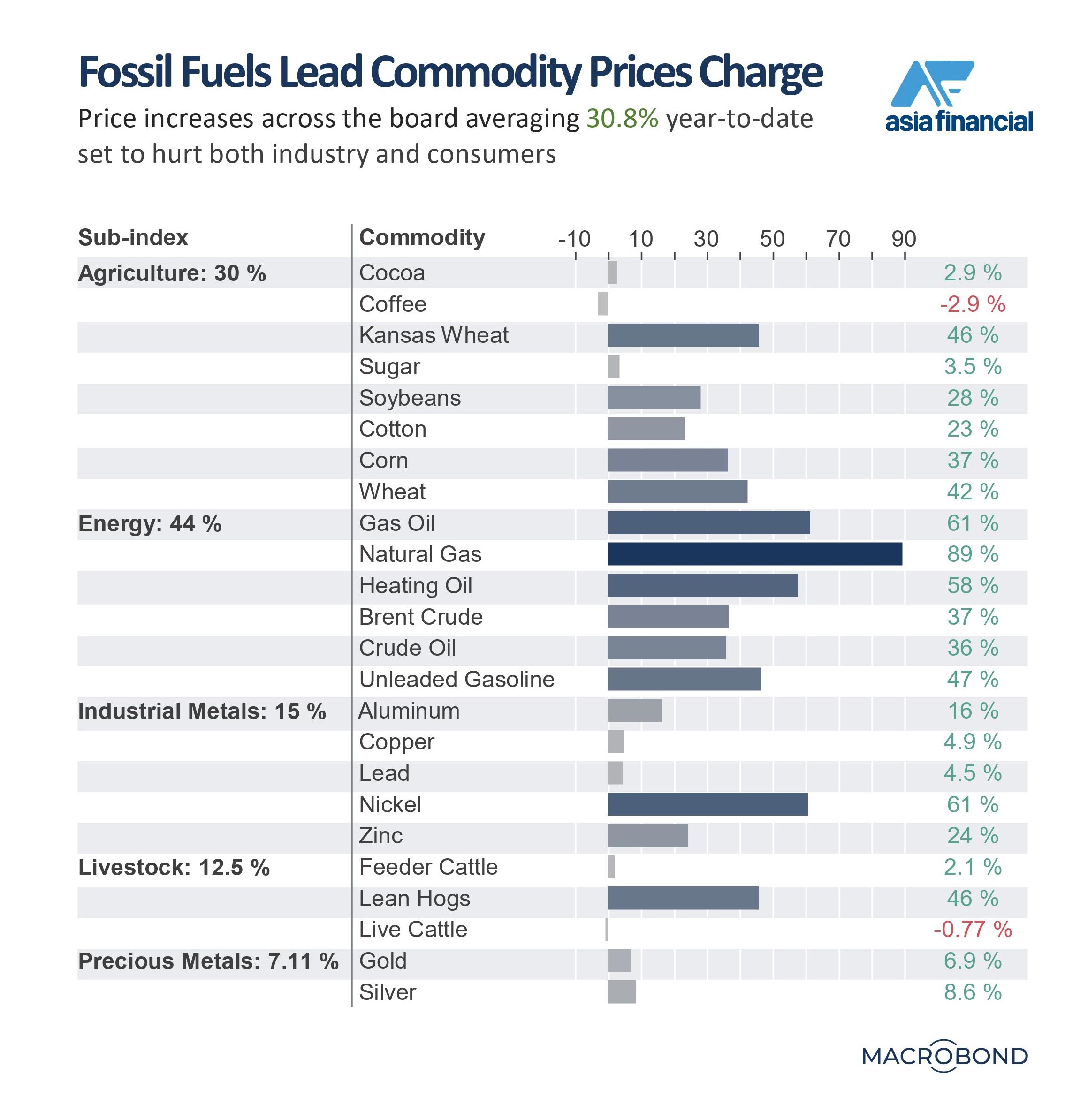 By Richa Gandhi & Sean O'Meara
Read more:
China Factory Prices Ease in February, All Eyes on Commodities
Southeast Asia Stocks Rise as Commodities Rally On Ukraine Fears