There has been a flurry of announcements around the world to tighten borders and guard against further spread of the new coronavirus variant Omicron.
Some of the latest developments on Sunday were:
• Dutch health authorities said 13 cases of the Omicron variant have been found among travellers who returned recently from southern Africa. Some 61 are in quarantine, but they are also seeking to contact and test about 5,000 others who have travelled from South Africa, Botswana, Eswatini, Lesotho, Mozambique, Namibia or Zimbabwe since Monday.
• Australian health authorities are undertaking "urgent genomic testing" to look for the Omicron strain in two passengers – whose trip originated in southern Africa – who tested positive for the virus after arriving on a flight from Doha to Sydney. The passengers face 14 days in quarantine;
• Britain, Germany, Italy and the Czech Republic confirmed their first cases of the highly infectious new strain on Saturday;
• Britain announced tougher entry rules on Saturday for all arriving passengers and the return of a mask mandate, after confirming its first two cases of the new strain. Prime Minister Boris Johnson said face masks would again be required in shops and on public transport;
• Austria and Slovakia have imposed lockdowns, given the recent surge of Covid in Europe;
• Israel said it would ban the entry of all foreigners into the country and reintroduce counter-terrorism phone-tracking technology to contain the spread of the variant; Dubai airline Emirates has postponed the December 6 launch of flights to Tel Aviv until further notice, a company spokesperson said on Sunday;
• Indonesia, South Korea, Thailand and The Maldives restricted flights from seven or eight countries in southern Africa, as did the United States, Brazil, Canada and Saudi Arabia;
• Australia and Belgium have banned all flights from nine southern African countries. Japan and Britain extended travel curbs on more African countries, while Sri Lanka, Oman, Kuwait and Hungary announced new travel restrictions;
• The main countries targeted currently are South Africa, Botswana, Eswatini (Swaziland), Lesotho, Namibia, Zambia, Mozambique, Malawi and Zimbabwe;
• Travellers thronged Johannesburg international airport, desperate to squeeze onto the last flights to countries that imposed sudden travel bans. Many cut short holidays after rushing back from safaris and vineyards;
• South Africa said on Saturday the flight bans were "draconian" and "akin to punishing South Africa for its advanced genomic sequencing and the ability to detect new variants quicker. It has asked countries to reconsider such moves;
• US Secretary of State Antony Blinken "praised South Africa's scientists for the quick identification of the Omicron variant and South Africa's government for its transparency in sharing this information, which should serve as a model for the world". This was seen as a slap at China's handling of information about the original outbreak in Wuhan, which the US has said was uncooperative;
• Germany's BioNTech and US drugmaker Pfizer said they expect data "in two weeks at the latest" to show if their vaccines can be adjusted. Moderna said it would develop a booster specific to the new variant.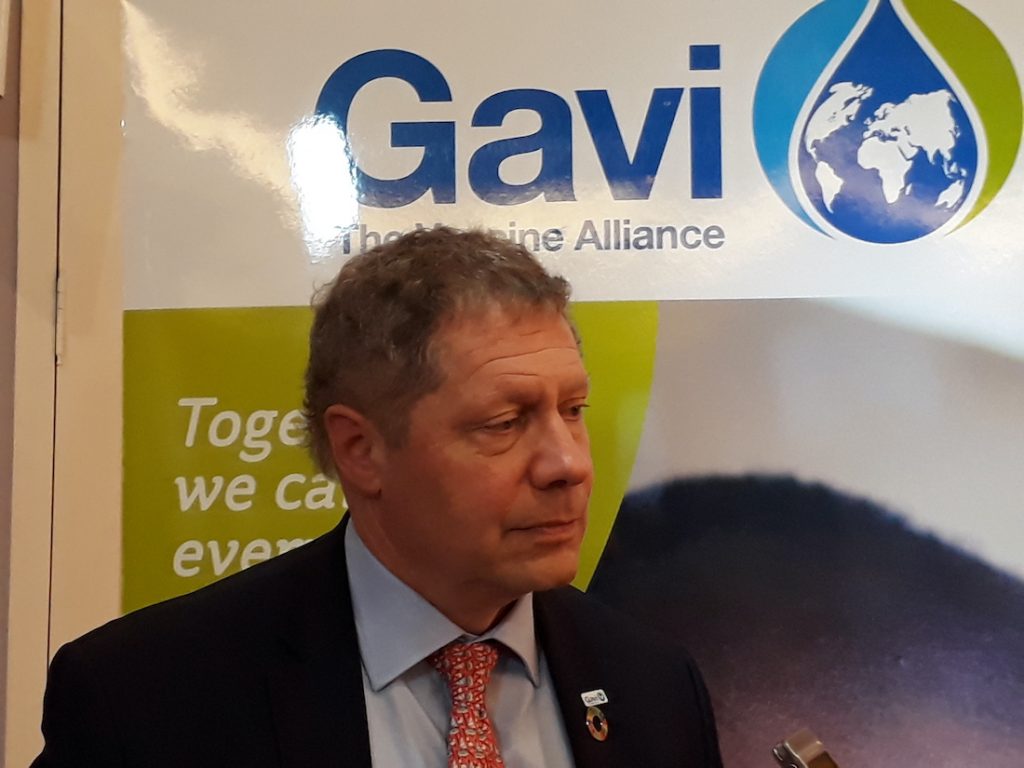 'End The Disparity'
The new variant has also thrown a spotlight on disparities in how far the world's population is vaccinated. Even as many developed countries are giving third-dose boosters, less than 7% of people in low-income countries have received their first Covid-19 shot, according to medical and human rights groups.
Seth Berkley, CEO of the GAVI Vaccine Alliance that with the WHO co-leads the COVAX initiative to push for equitable distribution of vaccines, said this was essential to ward off the emergence of more coronavirus variants.
"While we still need to know more about Omicron, we do know that as long as large portions of the world's population are unvaccinated, variants will continue to appear, and the pandemic will continue to be prolonged," he said in a statement to Reuters.
"We will only prevent variants from emerging if we are able to protect all of the world's population, not just the wealthy parts."
• Jim Pollard, with Reuters, AFP.
This report was updated with new information on November 28.
ALSO SEE: