China and Australia are slowly repairing relations – and trade ties – that were badly strained after the outbreak of the Covid-19 pandemic.
On Friday, China's Commerce Ministry said it would drop tariffs imposed on Australian barley imports three years ago that affected billions of dollars of trade.
Tariffs were imposed by Beijing on Australian barley and various other goods after the previous Australian government called for an international inquiry into the origin of the Covid-19 pandemic in mid-2020.
The move incensed the Chinese leadership, which saw the former Morrison government's call as a political attack and promptly blocked exports on range of Australian goods and commodities.
Beijing implemented tariffs totalling 80.5% on Australian barley in May 2020, wiping out imports of the grain by the world's biggest beer market, worth as much as A$1.5 billion ($985 million) a year.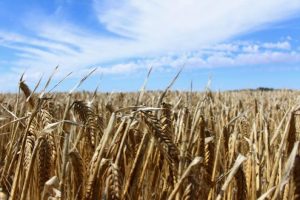 That prompted a formal complaint by Australia to the WTO in December that year, as well as a separate case over wine tariffs that is still being pursued.
The election of a new centre-left Australian Labor Party government in May 2022, headed by Anthony Albanese, has helped improve ties and gradually ease ill-feeling over Beijing's contentious management of the Covid-19 outbreak and subsequent "shadow trade war".
China and Australia agreed in April to resolve their dispute over barley imports, with Canberra suspending a case at the World Trade Organization (WTO) over Beijing's anti-dumping and countervailing duties on barley, while China promised to speed up a review into the tariffs.
The tariffs will be dropped starting on Saturday, China's Ministry of Commerce said, citing a changing situation in China's barley market without providing further details.
Restrictions still on wine, lobster, meat exports
The barley decision puts a spotlight on the few remaining Australian products restricted by China, including wine, which also faces tariffs, as well as unofficial restrictions on lobster and meat exports from certain abattoirs.
"This outcome demonstrates the importance of the WTO dispute mechanism in defending the interests of Australia's world-class producers and farmers," three Australian ministers said in a joint statement.
"We have been clear that we expect a similar process to be followed to remove the duties on Australian wine."
Rabobank senior grains analyst Dennis Voznesenski said the decision would be positive for Australian barley prices and farmers with malt quality barley were especially likely to attract a premium over recent prices.
"Market players who are going to be shipping barley to China may ask for a premium due to risks involved as there are going to be some concerns, if for example, China goes back on its decision," he said.
The Australian dollar was up 0.34% to $0.65715 after the announcement, having risen to as high as $0.65875 earlier in the session, recovering from a two-month low it hit on Thursday.
Grain Producers Australia CEO Colin Bettles welcomed the decision, calling it a win for Chinese consumers and industry as well as local exporters.
Wine sector hoping for similar easing
Chinese purchases of Australian coal resumed in January after almost three years, while Beijing in May also announced it would start importing Australian timber again.
Australian Grape & Wine CEO Lee McLean said the barley decision was a very positive step for the country's relationship with China.
"We hope this may provide a template for removing the duties on Australian wine," he said.
In the case of barley, Chinese buyers had turned to Canada, France and Argentina to replace Australian supplies over the last three years, while Australian sellers shifted exports to feed barley markets in the Middle East.
Those trade flows are likely to shift again after China drops the tariffs, with its barley buyers expected to begin purchases of the new Australian crop harvested in October for arrival by year-end.
Reuters with additional editing by Jim Pollard
ALSO SEE: