(ATF) South Korea's Hyundai Motor is expected to see production disrupted starting in April because of the widespread chip shortage affecting automakers worldwide, according to reports on March 24.
Hyundai's inventory levels have become tight and the problem will soon start to slow production, the Financial Times reported.
The company had been adjusting production of its weaker-selling models such as the Sonata to save chips, a union official told Reuters in February.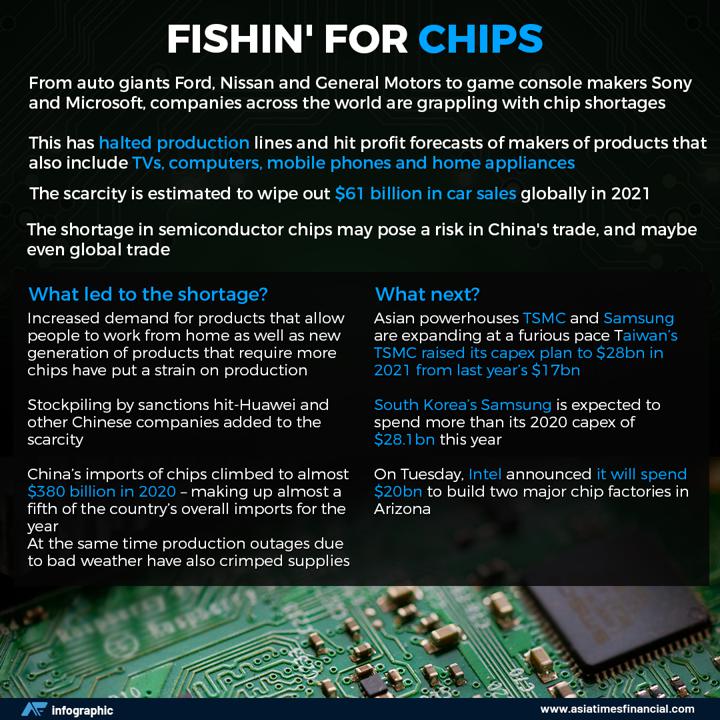 The official said this month that production had not abated for popular models such as the Palisade, the new Tucson and the Genesis GV models.
But the automaker has stopped doing overtime and weekend production for less-popular models, and setting production schedules weekly.
Hyundai did not have an immediate comment, according to Reuters. 
RECALL COSTS
The issues mark a problematic March for Hyundai Motor. This month, the company said it would bear a portion of costs arising from recalls after a series of fires in its electric vehicles (EVs), especially the Kona.
The carmaker would pay 30% of the costs, while LG Chem, which made the fire-prone batteries, would contribute 70% of the total.
That means Hyundai would have to set aside provisions of 387 billion won (US$340 million) in the fourth quarter of 2020.
The total recall cost is expected to reach nearly 1.42 trillion won.
With reporting by Reuters
ALSO SEE: