Officials in China have inspected factories in Guangdong and Jiangsu provinces set up by Taiwan's Foxconn, plus subsidiary businesses on the mainland for what state media says is a tax and land-use audit.
Foxconn, which is the largest supplier of Apple iPhones, and some of its key subsidiaries are suspected of violating laws and regulations, Chinese media reported on Sunday.
Officials from China's natural resources department also conducted on-site investigations on the land use of Foxconn enterprises in Henan and Hubei provinces, the nationalist tabloid the Global Times reported.
It did not elaborate on the investigations or the timing of them – in the lead-up to a presidential election in Taiwan in January in which Foxconn founder Terry Gou is running as an independent candidate.
Foxconn said it was cooperating with the inspections. "Legal compliance everywhere we operate around the world is a fundamental principle of Hon Hai Technology Group (Foxconn)," the company said in a statement, without addressing the allegations.
The Global Times quoted an academic who said that tax inspections and investigation of land use situations by domestic enterprises were standard supervision activities in China that were "reasonable and legal".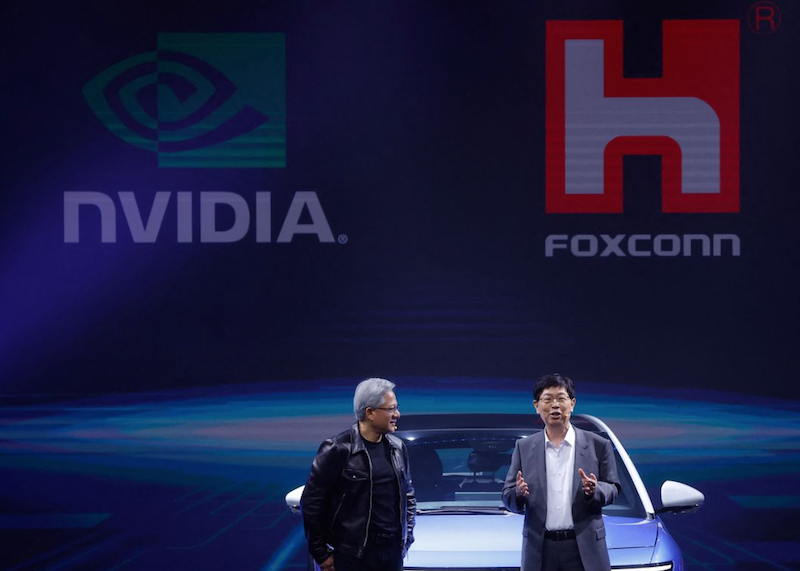 Firm has 'social obligations' and 'should promote peace'
Zhang Wensheng, deputy dean of the Taiwan Research Institute of Xiamen University, said the audit and land use probes was a normal procedure that would apply to any enterprise suspected of violating laws and regulations.
"Foxconn's subsidiaries are obliged to actively cooperate with audits and investigations, and if there are indeed violations of laws and regulations, they should admit mistakes and accept penalties and step up rectification," Zhang said.
Zhang noted that the mainland has welcomed Taiwan-funded enterprises to invest in the mainland and protected their legal interests.
Taiwan-funded enterprises had been given "preferential measures" to invest and establish factories on the mainland that had "enjoyed the dividends of peaceful development".
Foxconn has achieved significant profits and expanded its presence in the mainland, Zhang said, while its subsidiary, Foxconn Industrial Internet Co Ltd, had listed on the A-share market.
But he noted that companies from Taiwan "should not only benefit from the development opportunities and dividends in the mainland but also shoulder corresponding social responsibilities. They should actively contribute to promoting peaceful cross-Straits relations and play a positive role in their continuous development."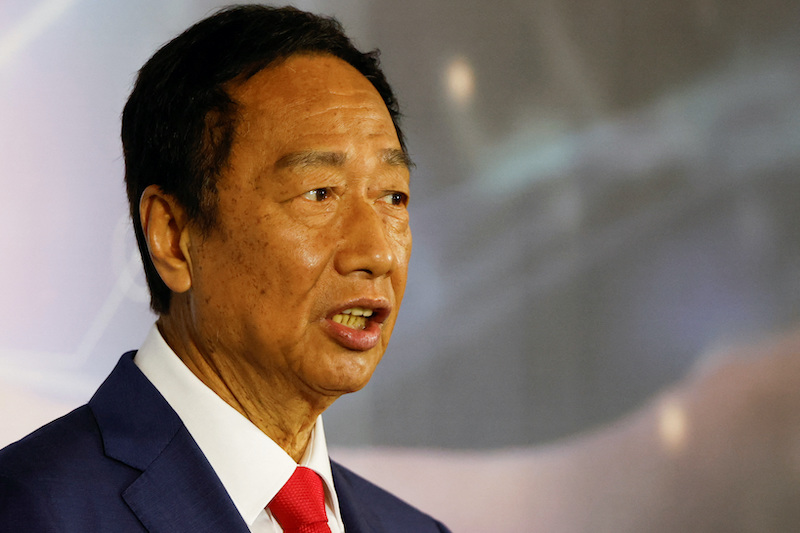 Gou, who stood down as CEO of Foxconn several years ago, resigned from the company's board last month after announcing his run for president, although the billionaire still has a 12.5% holding in the company.
Observers say Taiwanese companies have sometimes faced pressure at times when cross-strait relations are strained, and officials want them to push peace and unity.
Gou vowed in August that he would not to be threatened. He says China won't attack Taiwan if he can stop the independence-leaning Democratic Progressive Party (DPP) from retaining power, but his support rating is below 10%, behind three other candidates.
As an independent he needs the signatures of 290,000 voters by November to become an official candidate on the ballot.
Meanwhile, Foxconn has been diversifying – setting up plants in India and Vietnam, and Apple has experienced strains in its dealings with Beijing, with reports last month that some government agencies and firms had told staff to stop using iPhones at work.
That prompted a visit by Apple chief executive Tim Cook, who met senior officials in Beijing last week.
The strains come at a time when business sentiment among US companies in China has been greatly eroded by geopolitical tension and crackdowns on the firms doing due diligence and consultancy work.
Reuters with additional reporting and editing by Jim Pollard
NOTE: The headline on this report was amended on Oct 23, 2023.
ALSO SEE: