Taiwan showcased new models of its domestically produced military drones on Tuesday, saying they were key to its "asymmetric warfare" capacity.
The self-ruled island claims the drones will make its forces more agile if they have to face a far larger Chinese military.
In a rare display of its drone capabilities, the military-owned National Chung-Shan Institute of Science and Technology (NCSIST), showed off its latest models, including the Albatross II surveillance drone and combat drones that operate with global positioning system satellites.
NCSIST head Art Chang said the war in Ukraine had focused attention on drones, adding that his institution has linked up with local tech companies to build a "national team" that will develop drones in partnership with Taiwan's military. The aim is to produce 3,000 drones next year.
It follows increasing military aggression from China, which has never renounced the use of force to bring Taiwan under its control. Beijing aims to force the island to accept Chinese sovereignty despite Taiwan's objections.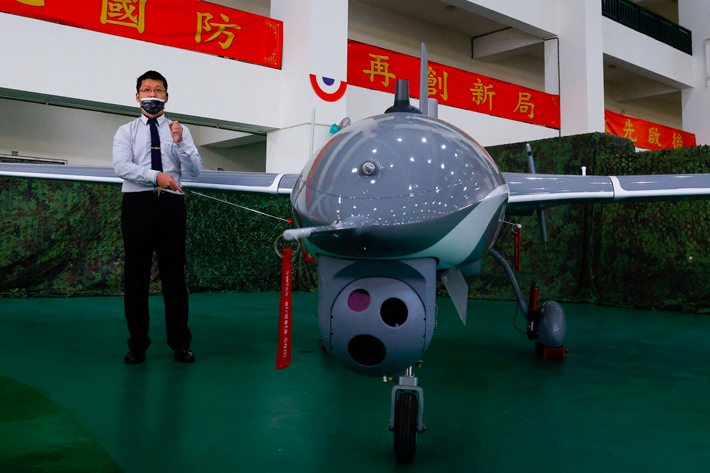 Key to 'asymmetric warfare'
Chi Li-Pin, director of Aeronautical Systems Research Division for NCSIST, said the armed forces needs to increase the strategic adoption of drones.
"I hope our national troops can familiarise themselves with this weapon of asymmetric warfare and use them boldly," he told reporters at an NCSIST facility in the central city of Taichung.
President Tsai Ing-wen has championed the idea of "asymmetric warfare", where one combatant adopts unconventional strategies to compensate for its significantly unequal military resources, to make Taiwan's forces more mobile and harder to attack.
Taiwan's armed forces are well-equipped but still dwarfed by China's.
Among the drones on display was an attack drone with "loitering" munitions that can cruise towards a target before plummeting at velocity and detonating on impact.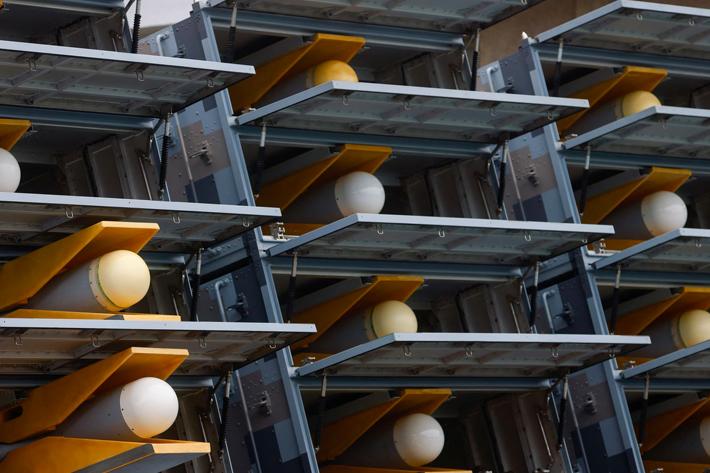 China has previously sent its drones to areas close to Taiwan to test its responses, the island's defence ministry has said.
Last year, Taiwan shot down a civilian drone that entered its airspace near an islet off the Chinese coast.
The island's defence ministry said in a report to parliament this week that China was quickly building up its combat capacity with drones, including swarms of flying robots.
In response, Taiwan will focus on developing its combat and surveillance drones, as well as anti-drone systems, the ministry said.
Reuters, with additional editing by Vishakha Saxena
Also read: