The US Treasury Department has imposed sanctions on a Chinese company for allegedly providing images from its mini-satellites to the Wagner group, whose mercenary fighters are supporting Russia's invasion of Ukraine.
The firm – Changsha Tiny Space Science and Technology Research Institute, known as Spacety China – has offices in Beijing and Luxembourg.
It was one of 16 entities, four aircraft and eight individuals, said to be part of Wagner's support network, hit with US curbs on January 26 in a bid to "to degrade the Russian Federation's capacity to wage war against Ukraine".
Spacety China provided Terra Tech, a Russia-based technology firm, with synthetic aperture radar (SAR) satellite images of locations in Ukraine, the Treasury Department's Office of Foreign Assets Control said in a statement yesterday.
Spacety, Terra Tech and the 14 other entities are now banned from transferring, paying, or exporting property or interests to the US.
ALSO SEE:
Spacety China describes itself as a "pioneer" of commercial SAR (radar) technology that can deliver high-resolution images, and says it wants to "make SAR imagery of every point on earth accessible and affordable" to users all over the world, the BBC said.
The company's website says its chief executive, Yang Feng, sits on China's Ministry of Science and Technology's panel of experts, it said.
'Putin's chef'
Wagner group is run by Yevgeny Prigozhin, a close ally of Russian President Vladimir Putin who is often described as "Putin's chef".
It is estimated to have 50,000 fighters in Ukraine, although images circulating recently on Twitter suggest the group has suffered significant casualties.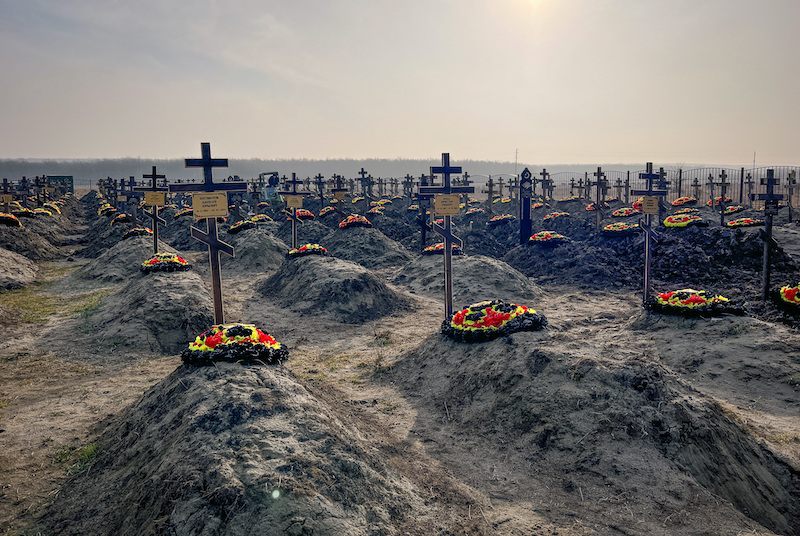 'Transnational criminal organisation'
"As sanctions and export controls on Russia from our international coalition continue to bite, the Kremlin is desperately searching for arms and support – including through the brutal Wagner Group – to continue its unjust war against Ukraine," Treasury Secretary Janet Yellen said.
"Today's expanded sanctions on Wagner, as well as new sanctions on their associates and other companies enabling the Russian military complex, will further impede Putin's ability to arm and equip his war machine."
The latest US statement says the Wagner Group is a transnational criminal organisation that has "meddled and destabilised countries in Africa, committing widespread human rights abuses and extorting natural resources from their people.
"Wagner personnel have engaged in an ongoing pattern of serious criminal activity, including mass executions, rape, child abductions, and physical abuse in the Central African Republic (CAR) and Mali."
Wagner chief likened to Rasputin
The Financial Times newspaper said last weekend that Prigozhin had growing influence on the Kremlin and likened him to Orthodox monk Grigory Rasputin, who had considerable influence on the wife of Russia's last tsar, Nikolai II.
Prigozhin acknowledged only last September that he had founded the Wagner group, which has played a major role in the Russian military's attempts to capture territory in Ukraine's eastern Donbas region, Reuters said.
"I am not very familiar with the history of Rasputin, but as far as I know, an important quality of Rasputin is that he staunched the blood flow of the young prince with incantations," Prigozhin's press service quoted him as saying, referring to the article.
"Unfortunately, I do not staunch blood flow. I bleed the enemies of our motherland. And not by incantations, but by direct contact with them."
Wagner has been deployed in a number of African countries, generally to combat insurgents. In recent months, Prigozhin has been seen in online videos trying to lure inmates from Russian prisons to join its ranks in Ukraine.
ALSO SEE: