Hong Kong-listed shares in Baidu were up almost 14% on Friday as users shared their experiences of using Ernie bot — the Chinese AI firm's answer to ChatGPT.
Baidu's shares were recovering from a 10% tumble on Thursday, when investors were left disappointed with the "scripted" and private launch of the AI-powered chatbot.
However, after trialling Ernie on Friday, users livestreamed tests of the Chinese chatbot with many posting favourably about its capabilities. Some also did a side-by-side comparison with US chatbots such as Microsoft's Bing chatbot, which is powered by ChatGPT technology.
One user described on the Weibo social media platform how Ernie had answered a question about the status of Hong Kong philosopher Zhang Jinqing accurately.
"The response was O.K.", the user said.
"There is a definite gap between Ernie bot and Bing, but it is not insanely big. In certain questions (Ernie) even performed better than Bing," according to a Weibo post by tech blogger Chapingjun, who has more than 2.4 million followers.
Strongest Chinese rival to ChatGPT
Analysts said the initial disappointment the market felt from the launch was tempered by the realisation that the Chinese search engine giant was still best placed to build China's strongest rival to ChatGPT.
"The market's demand for the industrial application of general large-scale models is rapidly stimulated, and (Baidu) is expected to rely on historical accumulation and first-mover advantages to quickly acquire users and data," CITIC Securities said in a research note on Friday.
Baidu's bot is based off its AI-driven deep learning model, Ernie – short for "Enhanced Representation through Knowledge Integration".
More than 75,000 corporate users have now applied for a trial of an Ernie API developed by Baidu Cloud, the Chinese company said in a video published on its official WeChat account on Friday.
Baidu is seen as a leader in the race in China among tech giants and startups to develop a competitor to Microsoft's viral ChatGPT.
The tech giant has touted its many years of heavy R&D investment in artificial intelligence and deep learning and said it plans to use Ernie Bot to revolutionise its search engine as well as use it to increase efficiency in cloud, smart cars and household appliances.
Launch disappointment
On Thursday, viewers of Ernie Bot's launch presentation panned Baidu's lack of a live demonstration and the public launch, which compared unfavourably to the capabilities and free-to-use launch of US research lab OpenAI's ChatGPT in November.
Baidu limited the launch presentation to brief videos that showed Ernie carrying out mathematical calculations, speaking in Chinese dialects and generating a video and image with text prompts.
During the presentation Baidu CEO Robin Li admitted that Ernie Bot was not perfect. "So why are we unveiling it today? Because the market demands it," he said.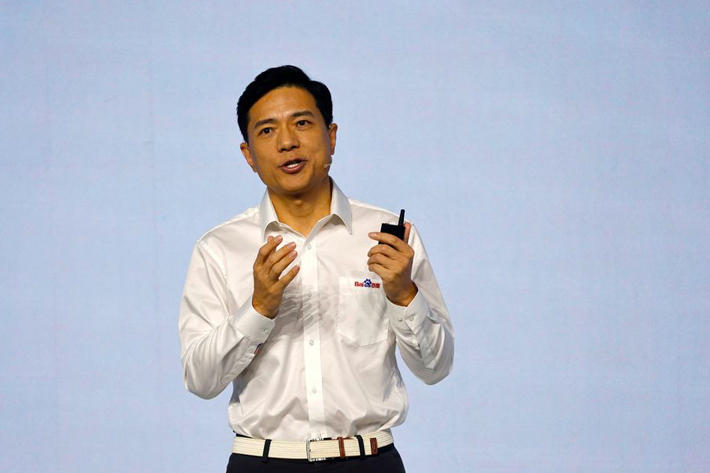 Li also nodded to GPT-4, released earlier this week, saying it surprised him with its ability to summarise information. But he cautioned against seeing the chatbots through the lens of geopolitics.
"Ernie Bot is not a tool of confrontation between China and the United States," he said.
The presentation, just over an hour-long, came two days after Google unveiled a flurry of AI tools for its email, collaboration and cloud software.
Baidu's shares tumbled while Li spoke and eventually closed 6.4% lower, shaving over $3 billion off the firm's market valuation.
"It seems like the presentation was more of a monologue and scripted rather than an interactive session that people were looking for. There was no soft launch date either which likely led to negative sentiments," said Kai Wang, an analyst from Morningstar.
Reuters, with additional editing by Vishakha Saxena
Also read: